You may be new to First Presbyterian Church VR, or a long-time member, but if you are not part of a Small Group, you are missing out!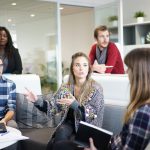 These small groups usually meet in homes, at the church, and at various times to foster a vibrant community of friendships where you can: connect with others, discuss God's truth and work out how it applies, encourage and pray together, develop your gifts through serving, and invite non-believers to investigate real Christianity. Small Groups focus on developing stronger disciples through spending time in the Word, prayer, and fellowship. We hope you will embrace this crucial part of your spiritual journey. See instructions below.
Small Groups, Various Days and Times: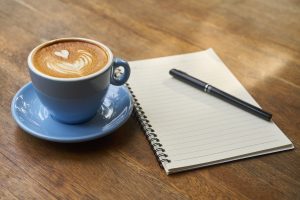 Sunday Morning Bible Study,10 AM-10:45 AM: These Sunday morning bible studies at the church are for all adults and a great place to get to know one another.  Each study begins with a time of coffee, sometimes treats, and always a great place to hang out until 10 AM when the study begins.

Sunday, 4 PM to 5:30 PM: Usually at a group member's home.  Check the latest online Bulletin for details.
Sunday, 5:30 to 7 PM: Usually in the church fellowship hall. Led by Deacons Michael Forlaw and Ron Mitchell. All are encouraged to bring a snack to share.  Check the latest online bulletin for details.
Sunday (2nd and 4th Sundays), 12:30 to 2:30 PM:  Youth Group in the church gym, led by Josh and Kelsey Whittle – Lunch provided. These are in the planning stages to re-start after the virus shutdowns.  Check the latest online bulletin for details.
Wednesday Morning, 10 AM: "Precepts" Bible Study sponsored by the WIC, at the church, led by Debby Morgan
Wednesday, 6:30 to 7:30 PM: House of Prayer to All Nations.
Meeting ID: 917 047 326
Via Phone:

312-626-6799, Meeting ID: 917 047 326# US (Chicago)
646-558-8656,Meeting ID: 917 047 326# US (New York)
Matthew 28:19 "Go therefore and make disciples of all nations, baptizing them in the name of the Father and of the son and of the Holy Spirit, teaching them to observe all that I have commanded you. And behold, I am with you always, to the end of the age."
These words of Jesus tell us that we are to be about making disciples of all people groups. That is all people of all backgrounds and all cultures. Community Small Groups are a safe place for everyone to find out more about Jesus. Online Small Group meetings are a great place to invite your family, friends, neighbors, and associates.  In fact, if they are a bit shy, they can join in 'audio only' mode and listen in, mute their mic, and never say a word.  They will still be blessed just by listening.

If you have trouble finding the group you want,  just send us a message from our Contact Page and we will help.  Click Here.