First Presbyterian Church of Villa Rica
Order for the Worship of God
SUNDAY, February 27th, 2022, 11 AM

At Church and Online


(Live Stream and Online Bulletin)



Nursery 10 AM to 12 PM
10 AM Bible Study for all ages
11 AM Worship Services
 GATHERING OF GOD'S PEOPLE
"Gather the people to me, that I may let them hear my words, so that they may learn to fear me all the days that they live on the earth, and that they may teach their children so." – Deuteronomy 4:10
PRELUDE WORSHIP
(As we prepare our hearts for worship let us quiet our hearts and our cell phones.)
Prelude Worship Song
Worship Live Stream
Sermon:
by Reverend Thomas Myers

That's Just Not Fair! God is Unjust!
Romans 9:10-18; Nahum 1:1-8; Hebrews 3:7-13
View Live Service:  Bulletin/Order of Worship
WELCOME & ANNOUNCEMENTS
CALL TO WORSHIP
INVOCATION

(All Scripture references are from the English Standard Version, ESV, unless otherwise noted.)
Worship through Hymn of Thanksgiving
"A Mighty Fortress Is Our God"
Verse 1
A mighty fortress is our God,
a bulwark never failing;
our helper he amid the flood
of mortal ills prevailing.
For still our ancient foe
doth seek to work us woe;
his craft and pow'r are great;
and armed with cruel hate,
on earth is not his equal.
Verse 2
Did we in our own strength confide,
our striving would be losing;
were not the right man on our side,
the man of God's own choosing.
Dost ask who that may be?
Christ Jesus, it is he,
Lord Sabaoth his name,
from age to age the same,
and he must win the battle.
Verse 3
And though this world, with devils filled,
should threaten to undo us,
we will not fear, for God hath willed
his truth to triumph through us.
The prince of darkness grim,
we tremble not for him;
his rage we can endure,
for lo! his doom is sure;
one little word shall fell him.
Verse 4
That Word above all earthly pow'rs,
no thanks to them, abideth;
the Spirit and the gifts are ours
through him who with us sideth.
Let goods and kindred go,
this mortal life also;
the body they may kill:
God's truth abideth still;
his kingdom is forever.
---
Worship through Responsive Reading of Psalms 46 and 47

(NIV) Psalm 46
(For the director of music. Of the Sons of Korah. According to alamoth. A song.)
1 God is our refuge and strength,
an ever-present help in trouble.
2 Therefore we will not fear, though the earth give way
and the mountains fall into the heart of the sea,
3 though its waters roar and foam
and the mountains quake with their surging.
4 There is a river whose streams make glad the city of God,
the holy place where the Most High dwells.
5 God is within her, she will not fall;
God will help her at break of day.
6 Nations are in uproar, kingdoms fall;
he lifts his voice, the earth melts.
7 The LORD Almighty is with us;
the God of Jacob is our fortress.
8 Come and see what the LORD has done,
the desolations he has brought on the earth.
9 He makes wars cease
to the ends of the earth.
He breaks the bow and shatters the spear;
he burns the shields with fire.
10 He says, "Be still, and know that I am God;
I will be exalted among the nations,
I will be exalted in the earth."
11 The LORD Almighty is with us;
the God of Jacob is our fortress.
(NIV) Psalm 47
(For the director of music. Of the Sons of Korah. A psalm.)
1 Clap your hands, all you nations;
shout to God with cries of joy.
2 For the LORD Most High is awesome,
the great King over all the earth.
3 He subdued nations under us,
peoples under our feet.
4 He chose our inheritance for us,
the pride of Jacob, whom he loved.
5 God has ascended amid shouts of joy,
the LORD amid the sounding of trumpets.
6 Sing praises to God, sing praises;
sing praises to our King, sing praises.
7 For God is the King of all the earth;
sing to him a psalm of praise.
8 God reigns over the nations;
God is seated on his holy throne.
9 The nobles of the nations assemble
as the people of the God of Abraham,
for the kings of the earth belong to God;
he is greatly exalted.
---
Worship Through Songs of Praise:
"Beautiful One"
Verse 1
Wonderful so wonderful is Your unfailing love
Your cross has spoken mercy over me
No eye has seen no ear has heard
No heart could fully know
How glorious how beautiful You are
Chorus
Beautiful One I love
Beautiful One I adore
Beautiful One my soul must sing
Verse 2
Powerful so powerful Your glory fills the skies
Your mighty works displayed for all to see
The beauty of Your majesty awakes my heart to sing
How marvelous how wonderful You are
(Chorus)
Bridge
You opened my eyes to Your wonders anew
You captured my heart with this love
'Cause nothing on earth is as beautiful as You
(Repeat)
(Chorus 2x)
"
Open The Eyes Of My Heart"
Chorus (2x)
Open the eyes of my heart Lord
Open the eyes of my heart
I want to see You
I want to see You
Verse
To see You high and lifted up
Shining in the light of Your glory
Pour out Your power and love
As we sing holy holy holy
Chorus (2x)
Verse
To see You high and lifted up
Shining in the light of Your glory
Pour out Your power and love
As we sing holy holy holy
Bridge (2x)
Holy holy holy
Holy holy holy
Holy holy holy
I want to see You
---
PASTORAL PRAYER
….Our Father which art in heaven, hallowed be Thy name. Thy kingdom come. Thy will be done in earth, as it is in heaven. Give us this day our daily bread. And forgive us our debts, as we forgive our debtors. And lead us not into temptation, but deliver us from evil. For Thine is the kingdom, and the power, and the glory, forever. Amen.
---
WORSHIP THROUGH TITHES AND OFFERINGS



Offertory Worship Music:

"Breathe on Me, Breath of God"
Verse 1
Breathe on me, Breath of God,
fill me with life anew,
that I may love what thou dost love,
and do what thou wouldst do.
Verse 3
Breathe on me, Breath of God,
till I am wholly thine,
until this earthly part of me
glows with thy fire divine.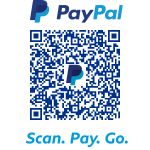 ---
Children Released to Children's Church
---
Exposition of God's Word
Sermon:  by Reverend Thomas Myers

That's Just Not Fair! God is Unjust!
Romans 9:10-18; Nahum 1:1-8; Hebrews 3:7-13
Romans 9:10-18
10 And not only so, but also when Rebekah had conceived children by one man, our forefather Isaac, 11 though they were not yet born and had done nothing either good or bad in order that God's purpose of election might continue, not because of works but because of him who calls 12 she was told, "The older will serve the younger." 13 As it is written, "Jacob I loved, but Esau I hated." 14 What shall we say then? Is there injustice on God's part? By no means! 15 For he says to Moses, "I will have mercy on whom I have mercy, and I will have compassion on whom I have compassion." 16 So then it depends not on human will or exertion, but on God, who has mercy. 17 For the Scripture says to Pharaoh, "For this very purpose I have raised you up, that I might show my power in you, and that my name might be proclaimed in all the earth." 18 So then he has mercy on whomever he wills, and he hardens whomever he wills.
Nahum 1:1-8
1 An oracle concerning Nineveh. The book of the vision of Nahum of Elkosh. 2 The Lord is a jealous and avenging God;  the Lord is avenging and wrathful; the Lord takes vengeance on his adversaries and keeps wrath for his enemies. 3 The Lord is slow to anger and great in power, and the Lord will by no means clear the guilty. His way is in whirlwind and storm, and the clouds are the dust of his feet.
4 He rebukes the sea and makes it dry; he dries up all the rivers; Bashan and Carmel wither; the bloom of Lebanon withers. 5 The mountains quake before him; the hills melt; the earth heaves before him, the world and all who dwell in it. 6 Who can stand before his indignation? Who can endure the heat of his anger? His wrath is poured out like fire, and the rocks are broken into pieces by him.7 The Lord is good, a stronghold in the day of trouble; he knows those who take refuge in him.8 But with an overflowing flood he will make a complete end of the adversaries, and will pursue his enemies into darkness.
Hebrews 3 :7-13
7 Therefore, as the Holy Spirit says, "Today, if you hear his voice, 8 do not harden your hearts as in the rebellion, on the day of testing in the wilderness, 9 where your fathers put me to the test and saw my works for forty years. 10 Therefore I was provoked with that generation, and said, 'They always go astray in their heart; they have not known my ways.' 11 As I swore in my wrath, 'They shall not enter my rest.'"12 Take care, brothers, lest there be in any of you an evil, unbelieving heart, leading you to fall away from the living God. 13 But exhort one another every day, as long as it is called "today," that none of you may be hardened by the deceitfulness of sin.
(for further study info: scroll down)
---
Enter your notes here.  When you click "Email to Me", your notes will privately go to the email address you entered for your permanent records.
---
Worship through Hymn of Commitment:

"How Firm a Foundation"
Verse 1
How firm a foundation, you saints of the Lord,
is laid for your faith in his excellent Word!
What more can he say than to you he has said,
to you who for refuge to Jesus have fled?
Verse 2
"Fear not, I am with you, O be not dismayed;
for I am your God, and will still give you aid;
I'll strengthen you, help you, and cause you to stand,
upheld by my righteous, omnipotent hand.
Verse 3
"When through the deep waters I call you to go,
the rivers of sorrow shall not overflow;
for I will be with you, your troubles to bless,
and sanctify to you your deepest distress.
Verse 4
"When through fiery trials your pathway shall lie,
my grace, all-sufficient, shall be your supply;
the flame shall not hurt you; I only design
your dross to consume and your gold to refine.
Verse 5
"E'en down to old age all my people shall prove
my sovereign, eternal, unchangeable love;
and when hoary hairs shall their temples adorn,
like lambs they shall still in my bosom be borne.
Verse 6
"The soul that on Jesus has leaned for repose,
I will not, I will not desert to his foes;
that soul, though all hell should endeavor to shake,
I'll never, no never, no never forsake."
---
Benediction

Doxology: Hymn #731
Praise God from whom all blessings flow;
Praise him, all creatures here below;
Praise him above, ye heav'ly host;
Praise Father, Son, and Holy Ghost. Amen.
THIS WEEK AND UPCOMING EVENTS
---
SMALL GROUPS TODAY: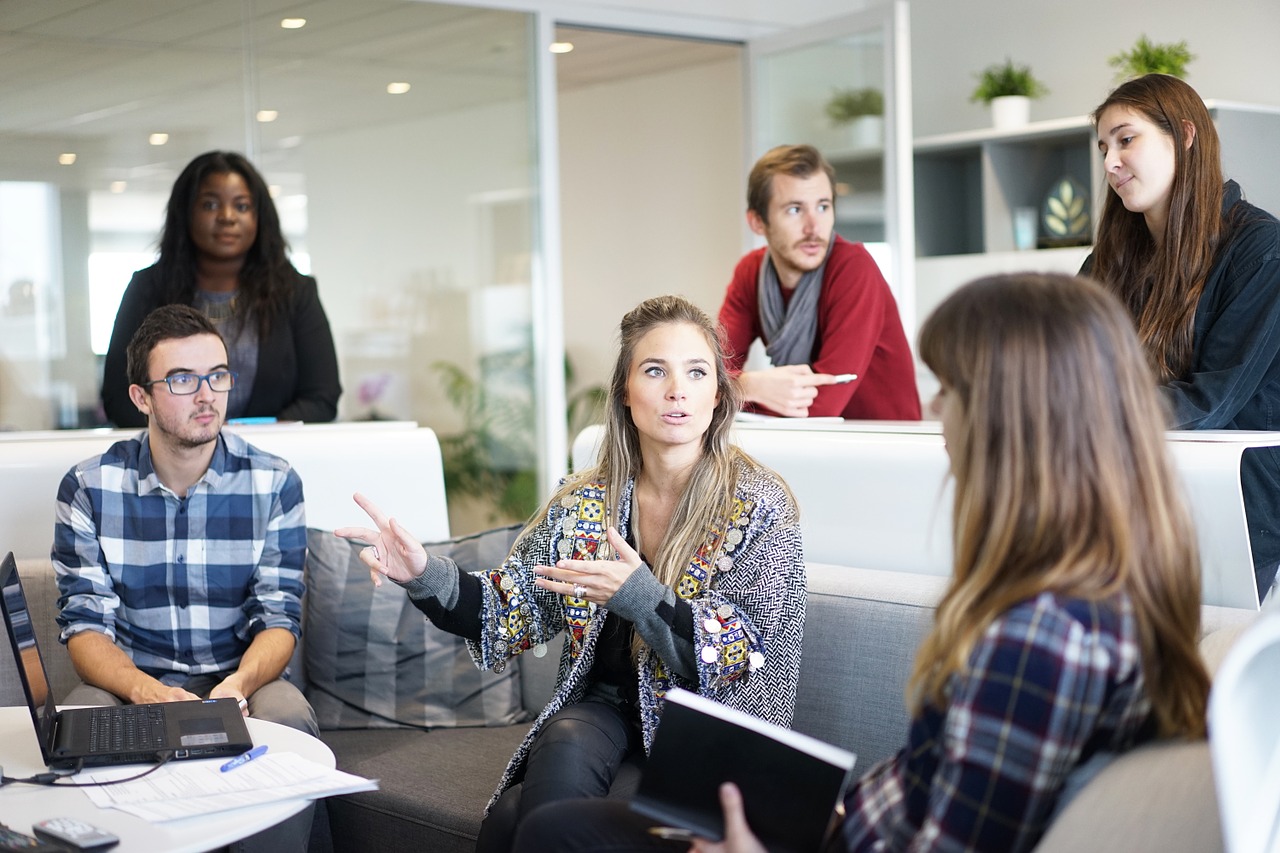 Whittle/Dickinson Group: Meeting Today at the Brittain's home (1957 Mann Road).
Mitchell/Forlaw Group: Meeting Today, location TBA.
PRAYER CARDS
Please complete the prayer request form in the right margin of this page (bottom of page on your phone or tablet).  There are also index cards next to the bulletins on the tables in the back. Pastor Tom would like to know how he can pray for you. You may enter your request in the form on this page, put them in the offering box, or hand them to Pastor Tom.
MISSIONARY OF THE MONTH
Please be in prayer for our missionary of the month.
DATES TO REMEMBER:
PRAYER TIME
Pastor Tom will be leading a time of prayer at the new office (303 Main Street Villa Rica) every Monday from 12 till 12:30.  The Wednesday Zoom prayer meeting continues.
YOUTH GROUP
The youth group will have lunch and a time a fellowship together after the morning service today. Meet in the fellowship hall.
SINGING TO OUR AT HOME MEMBERS :

We will not be singing to our at home members today, planning toward March 13th.
WIC
The ladies will start meeting the 4th Friday of  every month for lunch and fellowship. Feb. 25th at 11:30 we will meet at Chat & Choo in downtown Villa Rica, Please contact Donna with any questions.
COMMUNION
We will share in the Lords' supper on Sunday, March 6th.
VBS
Vacation Bible School is happening this summer! July 11-15 from 6-8 pm. Please put these dates on your calendar and pray on how you can help.  Contact Jeannie with any questions.
CHURCH LUNCH:
March 20th We will have our next church lunch and fellowship. Bring a dish to share.
SERVING SCHEDULE
Children's Church
February- Beth Myers
March- Mary Asklock
Nursery Helpers
March 6th – Kayla Forlaw
March 20th – Noelle Eckstein
---
THANK YOU FOR 20 YEARS OF FAITHFUL SERVICE!
We would like to say a big thank you to John and Marva Grant for all they have done in and for our church. We will miss you both very much! 
HOUSE OF PRAYER FOR ALL NATIONS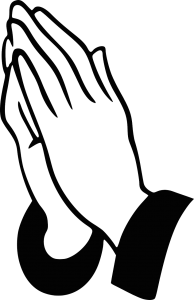 Prayer Group now meets Wednesdays via Zoom at 7 PM.
Call the church office for info.
---
---
WOMEN'S BIBLE STUDY
Wednesdays at 10am, PRECEPT BIBLE STUDY
Debbie is leading a study on the gospel of John. Please contact Debby for more info. If childcare is needed contact Jeannie.
---
Other Resources
Kingdom Outreach:  See our Missions and Outreach Page
 What is Happening this Week, this Month?  Visit our This Week page.

---
A YEAR IN TABLETALK
You are invited to join us in reading through Tabletalk devotions for the year of 2022. Monthly editions will be available by the offering box in the Sanctuary. You can purchase a subscription by calling 1-800-435-4343 or by visiting the Table Talk website. You can also begin a free subscription through the website.
Continue to pray and encourage one another.1 Thessalonians 5:11
Therefore encourage one another and build one another up, just as you are doing.
---
Philippians 2:3-4
(ESV) Do nothing from selfish ambition or conceit, but in humility count others more significant than yourselves. 4 Let each of you look not only to his own interests, but also to the interests of others. 
The Elders and Deacons of First Presbyterian Church of Villa Rica.
---
Secondary Resources for Further Study
(The Bible itself being the only Living, Infallible, Sufficient, and Authoritative rule of faith and practice.)

T

he Nature of Man: "Total Depravity" (radical corruption)

  Romans 1:21-32
21 For although they knew God, they did not honor him as God or give thanks to him, but they became futile in their thinking, and their foolish hearts were darkened. 22 Claiming to be wise, they became fools, 23 and exchanged the glory of the immortal God for images resembling mortal man and birds and animals and creeping things.
24 Therefore God gave them up in the lusts of their hearts to impurity, to the dishonoring of their bodies among themselves, 25 because they exchanged the truth about God for a lie and worshiped and served the creature rather than the Creator, who is blessed forever! Amen.
26 For this reason God gave them up to dishonorable passions. For their women exchanged natural relations for those that are contrary to nature; 27 and the men likewise gave up natural relations with women and were consumed with passion for one another, men committing shameless acts with men and receiving in themselves the due penalty for their error.
God Gave them Up to their own Depravity
28 And since they did not see fit to acknowledge God, God gave them up to a debased mind to do what ought not to be done. 29 They were filled with all manner of unrighteousness, evil, covetousness, malice. They are full of envy, murder, strife, deceit, maliciousness. They are gossips, 30 slanderers, haters of God, insolent, haughty, boastful, inventors of evil, disobedient to parents, 31 foolish, faithless, heartless, ruthless. 32 Though they know God's righteous decree that those who practice such things deserve to die, they not only do them but give approval to those who practice them.
Ephesians 2:1-3
(ESV) ​1 And you were dead in the trespasses and sins 2 in which you once walked, following the course of this world, following the prince of the power of the air, the spirit that is now at work in the sons of disobedience— 3 among whom we all once lived in the passions of our flesh, carrying out the desires of the body and the mind, and were by nature children of wrath, like the rest of mankind.
John 3:16-21
(ESV) 16 "For God so loved the world, that he gave his only Son, that whoever believes in him should not perish but have eternal life. 17 For God did not send his Son into the world to condemn the world, but in order that the world might be saved through him. 18 Whoever believes in him is not condemned, but whoever does not believe is condemned already, because he has not believed in the name of the only Son of God. 19 And this is the judgment: the light has come into the world, and people loved the darkness rather than the light because their works were evil. 20 For everyone who does wicked things hates the light and does not come to the light, lest his works should be exposed. 21 But whoever does what is true comes to the light, so that it may be clearly seen that his works have been carried out in God."
The Canons of Dort of divine predestination – Article 1 
God's right to condemn all people
Since all people have sinned in Adam and have some under the sentence of the curse and eternal death, God would have done no one an injustice if it has been his will to leave the entire human race in sin and under the curse, and to condemn them to account of their sin. As the apostle says: " The whole world is liable to the condemnation of God."(Romans 3:19) "All have sinned and are deprived of the glory of God."(Romans 3:23) And "The wages of sin is death."(Romans 6:23)
---
W.C.F Chapter 3 of God's eternal decree: Paragraph 3-7
In order to manifest his glory God has ordered that some men and angels should be predestined to everlasting life and that others should be foreordained to everlasting death.
This predestination and foreordination of angels and men are precise and unchangeable. The number and identity of angels and men in each group are certain, definite, and unalterable
Before the creation of the world, according to his eternal, unchangeable plan and the hidden purpose and good pleasure of his will, God has chosen in Christ those of mankind who are predestined to life and to everlasting glory. He has done this solely out of his own mercy and love and completely to the praise of his wonderful grace. This choice was completely independent of his foreknowledge of how his created beings would be or act. Neither their faith nor good works nor perseverance had any part in influencing his selection
Just as God has determined that the elect shall be glorified, so, too, in the eternal and completely free purpose of his will he has foreordained all the means by which that election is accomplished. And so, those who are chosen, having fallen in Adam, are redeemed by Christ. They are effectually called to faith in Christ by his Spirit working in them at the right time, and they are justified, adopted, sanctified, and kept by his power through faith unto salvation. Only the elect, and no others, are redeemed by Christ, effectually called, justified, adopted, sanctified, and saved.
According to the hidden purpose of his own will, by which he offers or withholds mercy at his pleasure, and for the glory of his sovereign power over his creatures, it pleased God not to call the rest of mankind and to ordain them to dishonor and wrath for their sin to the praise of his glorious justice.
W.C.F Chapter 1, Of the Holy Scripture, Paragraph 1, 4 -7, 9-10
1.Although the light of nature, and the works of creation and providence do so far manifest the goodness, wisdom, and power of God, as to leave men unexcusable; yet are they not sufficient to give that knowledge of God, and of his will, which is necessary unto salvation. Therefore it pleased the Lord, at sundry times, and in divers manners, to reveal himself, and to declare that his will unto his church; and afterwards, for the better preserving and propagating of the truth, and for the more sure establishment and comfort of the church against the corruption of the flesh, and the malice of Satan and of the world, to commit the same wholly unto writing: which maketh the Holy Scripture to be most necessary; those former ways of God's revealing his will unto his people being now ceased. 4. The authority of the Holy Scripture, for which it ought to be believed, and obeyed, dependeth not upon the testimony of any man, or church; but wholly upon God (who is truth itself) the author thereof: and therefore it is to be received, because it is the Word of God. 5. We may be moved and induced by the testimony of the church to an high and reverent esteem of the Holy Scripture. And the heavenliness of the matter, the efficacy of the doctrine, the majesty of the style, the consent of all the parts, the scope of the whole (which is, to give all glory to God), the full discovery it makes of the only way of man's salvation, the many other incomparable excellencies, and the entire perfection thereof, are arguments whereby it doth abundantly evidence itself to be the Word of God: yet notwithstanding, our full persuasion and assurance of the infallible truth and divine authority thereof, is from the inward work. of the Holy Spirit bearing witness by and with the Word in our hearts 6. The whole counsel of God concerning all things necessary for his own glory, man's salvation, faith and life, is either expressly set down in Scripture, or by good and necessary consequence may be deduced from Scripture: unto which nothing at any time is to be added, whether by new revelations of the Spirit, or traditions of men. Nevertheless, we acknowledge the inward illumination of the Spirit of God to be necessary for the saving understanding of such things as are revealed in the Word: and that there are some circumstances concerning the worship of God, and government of the church, common to human actions and societies, which are to be ordered by the light of nature, and Christian prudence, according to the general rules of the Word, which are always to be observed.7. All things in Scripture are not alike plain in themselves, nor alike clear unto all: yet those things which are necessary to be known, believed, and observed for salvation, are so clearly propounded, and opened in some place of Scripture or other, that not only the learned, but the unlearned, in a due use of the ordinary means, may attain unto a sufficient understanding of them. 9. The infallible rule of interpretation of Scripture is the Scripture itself: and therefore, when there is a question about the true and full sense of any Scripture (which is not manifold, but one), it must be searched and known by other places that speak more clearly. 10. The supreme judge by which all controversies of religion are to be determined, and all decrees of councils, opinions of ancient writers, doctrines of men, and private spirits, are to be examined, and in whose sentence we are to rest, can be no other but the Holy Spirit speaking in the Scripture.
---
Canons Of Dort
The first main point of doctrine, divine election and reprobation

Article 1: God's Right to Condemn All People
Since all people have sinned in Adam and have come under the sentence of the curse and eternal death, God would have done no one an injustice if it had been his will to leave the entire ­human race in sin and under the curse, and to condemn them on account of their sin. As the apostle says: "The whole world is liable to the condemnation of God" (Rom. 3:19), "All have sinned and are deprived of the glory of God" (Rom. 3:23), and "The wages of sin is death" (Rom. 6:23).
Article 2: The Manifestation of God's Love
But this is how God showed his love: he sent his only begotten Son into the world, so that whoever believes in him should not perish but have eternal life (1 John 4:9; John 3:16).
Article 3: The Preaching of the Gospel
In order that people may be brought to faith, God mercifully sends messengers of this very joyful message to the people and at the time he wills. By this ministry people are called to repentance and faith in Christ crucified. For "how shall they believe in him of whom they have not heard? And how shall they hear without someone preaching? And how shall they preach unless they have been sent?" (Rom. 10:14-15).
Article 4: A Twofold Response to the Gospel
God's wrath remains on those who do not believe this gospel. But those who do accept it and embrace Jesus the Savior with a true and living faith are delivered through him from God's wrath and from destruction, and receive the gift of eternal life.
---
Westminster Confession of Faith
Chapter 10  of Effectual calling
1.All those whom God has predestined to life, and only those, he is pleased to effectually call at his appointed and accepted time, by his Word and Spirit, out of that state of sin and death in which they are by nature, to come to grace and salvation by Jesus Christ. In this call, he enlightens their minds spiritually, in a way effective to salvation, so that they understand the things of God. He takes away their heart of stone and gives to them a heart of flesh; he renews their wills; and by his almighty power he makes them determined to do what is good. This effectually draws them to Jesus Christ, yet in such a way that they come completely freely, being made willing by his grace.
2. This effectual call comes entirely from God's free and special grace, not from anything at all foreseen in the person, who is completely passive in it until, being made alive and renewed by the Holy Spirit, he is enabled by it to answer the call and to embrace the grace offered and conveyed in it.
Shorter Catechism Q&A 31
Q. 31. What is effectual calling?
A. Effectual calling is the work of God's Spirit, whereby, convincing us of our sin and misery, enlightening our minds in the knowledge of Christ, and renewing our wills, he doth persuade and enable us to embrace Jesus Christ, freely offered to us in the gospel.
---
---
Sunday Schedule:

Nursery Provided 1000-1200 AM



1000-1045 Bible Study for all Ages
1045-1100 Break
1100-1200 Worship (Sanctuary & Fellowship Hall), , plus online live-stream.
We thank the Lord for His faithfulness to us and for His hand of protection. Thank you for your support, encouragement and love for each other during these challenging times.
May we continue to labor together in love for the sake of the gospel and God's kingdom,
The Session
---
10:00-10:45       Adult Bible Study in the Fellowship Hall, other ages in various classrooms. (Nursery Provided)

10:45-11:00       Break
11:00-12:00       Worship (Sanctuary, plus live-stream).  Fellowship Hall live stream available for overflow and physical distancing.

Children's Church (Large Classroom)
Nursery Provided 1000 to 1200 AM
If you or your child have flu-like symptoms or a fever, please stay home and enjoy the Online Bulletin and Live-Stream.
We thank you for your prayers, for the willingness you have shown to be diligent in worship, and for your support of FPCVR.
Prayerfully, The Session