First Presbyterian Church of Villa Rica
Order for the Worship of God
SUNDAY, March 27th, 2022, 11 AM

At Church and Online


(Live Stream and Online Bulletin)



Nursery 10 AM to 12 PM
10 AM Bible Study for all ages
11 AM Worship Services
 GATHERING OF GOD'S PEOPLE
"Gather the people to me, that I may let them hear my words, so that they may learn to fear me all the days that they live on the earth, and that they may teach their children so." – Deuteronomy 4:10
PRELUDE WORSHIP
(As we prepare our hearts for worship let us quiet our hearts and our cell phones.)
Prelude Worship Song
Worship Live Stream
Sermon:
by Reverend Thomas Myers

"Right With God"
Matthew 13:36-43, 47-50; Phil. 2:10-11; Romans 10:1-13
WELCOME & ANNOUNCEMENTS
CALL TO WORSHIP
INVOCATION

(All Scripture references are from the English Standard Version, ESV, unless otherwise noted.)
Worship through Hymn of Thanksgiving
"Praise the Savior, Ye Who Know Him"
Verse 1
Praise the Savior, ye who know him!
Who can tell how much we owe him?
Gladly let us render to him
All we are and have.
Verse 2
Jesus is the name that charms us,
he for conflict fits and arms us;
nothing moves and nothing harms us
while we trust in him.
Verse 3
Trust in him, ye saints, forever,
he is faithful, changing never;
neither force nor guile can sever
those he loves from him.
Verse 4
Keep us, Lord, O keep us cleaving
to thyself and still believing,
till the hour of our receiving
promised joys with thee.
Verse 5
Then we shall be where we would be,
then we shall be what we should be;
things that are not now, nor could be,
soon shall be our own.
---
Worship through Unison Reading of Scripture

Deuteronomy 5:1-21
The Ten Commandments
​1 And Moses summoned all Israel and said to them, "Hear, O Israel, the statutes and the rules that I speak in your hearing today, and you shall learn them and be careful to do them. 2 The LORD our God made a covenant with us in Horeb. 3 Not with our fathers did the LORD make this covenant, but with us, who are all of us here alive today. 4 The LORD spoke with you face to face at the mountain, out of the midst of the fire, 5 while I stood between the LORD and you at that time, to declare to you the word of the LORD. For you were afraid because of the fire, and you did not go up into the mountain. He said:
6 "'I am the LORD your God, who brought you out of the land of Egypt, out of the house of slavery.
7 "'You shall have no other gods before me.
8 "'You shall not make for yourself a carved image, or any likeness of anything that is in heaven above, or that is on the earth beneath, or that is in the water under the earth. 9 You shall not bow down to them or serve them; for I the LORD your God am a jealous God, visiting the iniquity of the fathers on the children to the third and fourth generation of those who hate me, 10 but showing steadfast love to thousands of those who love me and keep my commandments.
11 "'You shall not take the name of the LORD your God in vain, for the LORD will not hold him guiltless who takes his name in vain.
12 "'Observe the Sabbath day, to keep it holy, as the LORD your God commanded you. 13 Six days you shall labor and do all your work, 14 but the seventh day is a Sabbath to the LORD your God. On it you shall not do any work, you or your son or your daughter or your male servant or your female servant, or your ox or your donkey or any of your livestock, or the sojourner who is within your gates, that your male servant and your female servant may rest as well as you. 15 You shall remember that you were a slave in the land of Egypt, and the LORD your God brought you out from there with a mighty hand and an outstretched arm. Therefore the LORD your God commanded you to keep the Sabbath day.
16 "'Honor your father and your mother, as the LORD your God commanded you, that your days may be long, and that it may go well with you in the land that the LORD your God is giving you.
17 "'You shall not murder.
18 "'And you shall not commit adultery.
19 "'And you shall not steal.
20 "'And you shall not bear false witness against your neighbor.
21 "'And you shall not covet your neighbor's wife. And you shall not desire your neighbor's house, his field, or his male servant, or his female servant, his ox, or his donkey, or anything that is your neighbor's.'
---
Worship Through Songs of Praise:
"How Great Is Our God"
Verse 1
The splendor of the King
Clothed in majesty
Let all the earth rejoice
All the earth rejoice
He wraps Himself in light
And darkness tries to hide
And trembles at His voice
And trembles at His voice
Chorus
How great is our God
Sing with me
How great is our God
And all will see how great
How great is our God
Verse 2
And age to age He stands
And time is in His hands
Beginning and the End
Beginning and the End
The Godhead three in one
Father Spirit Son
The Lion and the Lamb
The Lion and the Lamb
(Chorus)
Bridge (2x)
Name above all names
Worthy of all praise
My heart will sing
How great is our God
(Chorus 2x)
"
Here Is Love"
Verse 1
Here is love vast as the ocean
Loving kindness as the flood
When the Prince of Life our ransom
Shed for us His precious blood
Who His love will not remember
Who can cease to sing His praise
He can never be forgotten
Throughout Heav'n's eternal days
Verse 2
On the mount of crucifixion
Fountains opened deep and wide
Through the floodgates of God's mercy
Flowed a vast and gracious tide
Grace and love like mighty rivers
Poured incessant from above
Heaven's peace and perfect justice
Kissed a guilty world in love
Verse 3
Let me all Thy love accepting
Love Thee ever all my days
Let me seek Thy kingdom only
And my life be to Thy praise
Thou alone shall be my glory
Nothing in the world I see
Thou hast cleansed and sanctified me
Thou Thyself hast set me free
---
PASTORAL PRAYER
….Our Father which art in heaven, hallowed be Thy name. Thy kingdom come. Thy will be done in earth, as it is in heaven. Give us this day our daily bread. And forgive us our debts, as we forgive our debtors. And lead us not into temptation, but deliver us from evil. For Thine is the kingdom, and the power, and the glory, forever. Amen.
---
WORSHIP THROUGH TITHES AND OFFERINGS



Offertory Worship Music:

"Jesus Paid It All"
 Verse 1
I hear the Savior say,
"Your strength indeed is small,
child of weakness, watch and pray,
find in me your all in all."
Chorus
Jesus paid it all,
all to him I owe;
sin had left a crimson stain,
he washed it white as snow.
Verse 4
And when, before the throne,
I stand in him complete,
"Jesus died my soul to save,"
my lips shall still repeat.
(Chorus)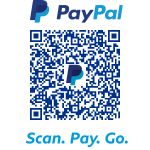 ---
Verse of the Week:
2nd PETER 1:7  And godliness with brotherly affection, and brotherly affection with love.
Children Released to Children's Church
---
Exposition of God's Word
Sermon:  by Reverend Thomas Myers

"Right With God"
Matthew 13:36-43, 47-50; Phil. 2:10-11; Romans 10:1-13
Scripture Text
Matthew 13:36-43; 47-50                                                                                                                                  
36 Then he left the crowds and went into the house. And his disciples came to him, saying, "Explain to us the parable of the weeds of the field." 37 He answered, "The one who sows the good seed is the Son of Man. 38 The field is the world, and the good seed is the sons of the kingdom. The weeds are the sons of the evil one, 39 and the enemy who sowed them is the devil. The harvest is the end of the age, and the reapers are angels. 40 Just as the weeds are gathered and burned with fire, so will it be at the end of the age. 41 The Son of Man will send his angels, and they will gather out of his kingdom all causes of sin and all law-breakers, 42 and throw them into the fiery furnace. In that place there will be weeping and gnashing of teeth. 43 Then the righteous will shine like the sun in the kingdom of their Father. He who has ears, let him hear.  47 "Again, the kingdom of heaven is like a net that was thrown into the sea and gathered fish of every kind. 48 When it was full, men drew it ashore and sat down and sorted the good into containers but threw away the bad. 49 So it will be at the end of the age. The angels will come out and separate the evil from the righteous 50 and throw them into the fiery furnace. In that place there will be weeping and gnashing of teeth.
Philippians 2:10-11                                                                                                                                    
 10 So that at the name of Jesus every knee should bow, in heaven and on earth and under the earth, 11 and every tongue confess that Jesus Christ is Lord, to the glory of God the Father.
Romans 10:1-13
1 Brothers, my heart's desire and prayer to God for them is that they may be saved. 2 For I bear them witness that they have a zeal for God, but not according to knowledge. 3 For, being ignorant of the righteousness of God, and seeking to establish their own, they did not submit to God's righteousness. 4 For Christ is the end of the law for righteousness to everyone who believes. 5 For Moses writes about the righteousness that is based on the law, that the person who does the commandments shall live by them. 6 But the righteousness based on faith says, "Do not say in your heart, 'Who will ascend into heaven?'" (that is, to bring Christ down) 7 "or 'Who will descend into the abyss?'" (that is, to bring Christ up from the dead). 8 But what does it say? "The word is near you, in your mouth and in your heart" (that is, the word of faith that we proclaim); 9 because, if you confess with your mouth that Jesus is Lord and believe in your heart that God raised him from the dead, you will be saved. 10 For with the heart one believes and is justified, and with the mouth one confesses and is saved. 11 For the Scripture says, "Everyone who believes in him will not be put to shame." 12 For there is no distinction between Jew and Greek; for the same Lord is Lord of all, bestowing his riches on all who call on him. 13 For "everyone who calls on the name of the Lord will be saved."
(for further study info: scroll down)
---
Enter your notes here.  When you click "Email to Me", your notes will privately go to the email address you entered for your permanent records.

---
Worship through Hymn of Commitment:

"Stand Up, Stand Up for Jesus"
Verse 1
Stand up, stand up for Jesus,
ye soldiers of the cross;
lift high his royal banner,
it must not suffer loss:
from vict'ry unto vict'ry
his army he shall lead,
till ev'ry foe is vanquished
and Christ is Lord indeed.
Verse 2
Stand up, stand up for Jesus,
the trumpet call obey;
forth to the mighty conflict
in this his glorious day:
ye that are men now serve him
against unnumbered foes;
let courage rise with danger,
and strength to strength oppose.
Verse 3
Stand up, stand up for Jesus,
stand in his strength alone;
the arm of flesh will fail you,
ye dare not trust your own:
put on the gospel armor,
each piece put on with pray'r;
where duty calls, or danger,
be never wanting there.
Verse 4
Stand up, stand up for Jesus,
the strife will not be long;
this day the noise of battle,
the next the victor's song:
to him that overcometh
a crown of life shall be;
he with the King of glory
shall reign eternally.
---
Benediction

Doxology: Hymn #731
Praise God from whom all blessings flow;
Praise him, all creatures here below;
Praise him above, ye heav'ly host;
Praise Father, Son, and Holy Ghost. Amen.
THIS WEEK AND UPCOMING EVENTS
---
SMALL GROUPS TODAY: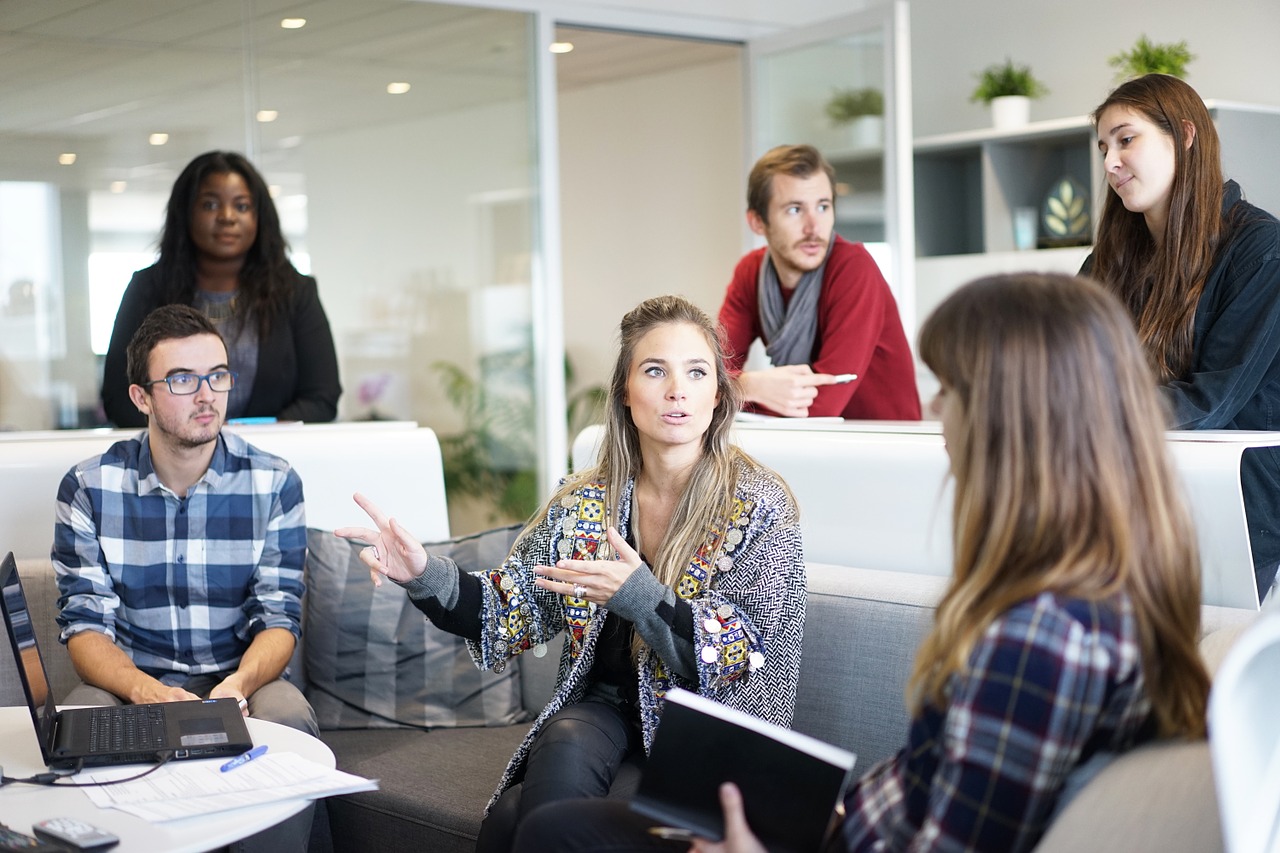 Whittle/Dickinson Group: Meeting today at the Dickinson's. Winner, Winner: Chicken Dinner!

Mitchell/Forlaw Group: Meeting Today.
PRAYER CARDS
Please complete the prayer request form in the right margin of this page (bottom of page on your phone or tablet).  There are also index cards next to the bulletins on the tables in the back. Pastor Tom would like to know how he can pray for you. You may enter your request in the form on this page, put them in the offering box, or hand them to Pastor Tom.
MISSIONARY OF THE MONTH
Please be in prayer for our missionary of the month.
DATES TO REMEMBER:
PRAYER TIME
Pastor Tom will be leading a time of prayer at the new office (303 Main Street Villa Rica) every Monday from 12 till 12:30.  The Wednesday Zoom prayer meeting continues.
COMMUNION
We will be sharing in the Lord's supper the first Sunday of each month and on Easter Sunday, April 17th.
SINGING TO OUR AT HOME MEMBERS :

We will not sing to our at home members today after church lunch.
WIC
The ladies will start meeting the 4th Friday of  every month for lunch and fellowship. Please contact Donna with any questions.
PRC
Pregnancy resource center is hosting their annual fundraising banquet on Thursday, March 31st. 6:45-9:00 seating begins at 6:15. Contact Beth for more info.
VBS
Vacation Bible School is happening this summer! July 11-15 from 6-8 pm. Please put these dates on your calendar and pray on how you can help.  Contact Jeannie with any questions.
PRESBYTERY HERE!
FPVR will be hosting our Presbytery meeting on April 5th at 2pm.
CHURCH LUNCH/Breakfast:
We normally have church lunch and fellowship following the morning service on the third Sunday of each month. However, on April 17th, Easter Sunday, the men of the church will be serving breakfast during the Sunday School hour.
SERVING SCHEDULE
Children's Church
March- Mary Ashlock
April-Jeannie Forlaw
May- Jessica Davis
Nursery Helpers
April 2nd– Tiffany Campbell
April 17th– Katherine Whittle
---
THANK YOU FOR 20 YEARS OF FAITHFUL SERVICE!
We would like to say a big thank you to John and Marva Grant for all they have done in and for our church. We will miss you both very much! 
HOUSE OF PRAYER FOR ALL NATIONS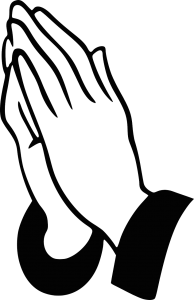 Prayer Group now meets Wednesdays via Zoom at 7 PM.
Call the church office for info.
---
---
WOMEN'S BIBLE STUDY
Wednesdays at 10am, PRECEPT BIBLE STUDY
Debbie is leading a study on the gospel of John. Please contact Debby for more info. If childcare is needed contact Jeannie.
---
Other Resources
Kingdom Outreach:  See our Missions and Outreach Page
 What is Happening this Week, this Month?  Visit our This Week page.

---
A YEAR IN TABLETALK
You are invited to join us in reading through Tabletalk devotions for the year of 2022. Monthly editions will be available by the offering box in the Sanctuary. You can purchase a subscription by calling 1-800-435-4343 or by visiting the Table Talk website. You can also begin a free subscription through the website.
Continue to pray and encourage one another.1 Thessalonians 5:11
Therefore encourage one another and build one another up, just as you are doing.
---
Philippians 2:3-4
(ESV) Do nothing from selfish ambition or conceit, but in humility count others more significant than yourselves. 4 Let each of you look not only to his own interests, but also to the interests of others. 
The Elders and Deacons of First Presbyterian Church of Villa Rica.
---
Secondary Resources for Further Study
(The Bible itself being the only Living, Infallible, Sufficient, and Authoritative rule of faith and practice.)

Canons or Dort of divine predestination
Article 1
Since all people have sinned in Adam and have come under the sentence of the curse and eternal death, God
would have done no one an injustice if it had been his will to leave the entire human race in sin and under the
curse, and to condemn them on account of their sin. As the apostle says: "The whole world is liable to the
condemnation of God" (Rom. 3:19)"All have sinned and are deprived of the glory of God"(Rom 3:23) and "The
wadges of sin is death" (Rom.6:23)
Article 7
Election [or choosing] is God's unchangeable purpose by which he did the following:
Before the foundation of the world, by sheer grace, according to the free good pleasure of his will, he chose in
Christ to salvation a definite number of particular people out of the entire human race, which had fallen by its
own fault from its original innocence into sin and ruin. Those chosen were neither better nor more deserving
than the others, but lay with them in the common misery. He did this in Christ, whom he also appointed from
eternity to be the mediator, the head of all those chosen, and the foundation of their salvation.
And so he decided to give the chosen ones to Christ to be saved, and to call and draw them effectively into
Christ's fellowship through his Word and Spirit. In other words, he decided to grant them true faith in Christ, to
justify them, to sanctify them, and finally, after powerfully preserving them in the fellowship of his Son, to
glorify them.
God did all this in order to demonstrate his mercy, to the praise of the riches of his glorious grace. As Scripture
says, "God chose us in Christ, before the foundation of the world, so that we should be holy and blameless
before him with love; he predestined us whom he adopted as his children through Jesus Christ, in himself,
according to the good pleasure of his will, to the praise of his glorious grace, by which he freely made us
pleasing to himself in his beloved" (Eph. 1:4–6) And elsewhere, "Those whom he predestined, he also called;
and those whom he called, he also justified; and those whom he justified, he also glorified" (Rom. 8:30)
W.C.F
Chapter 10 of effectual calling. Paragraph 1
1. At the right time, appointed by him, God effectually calls all those and only those whom he has predestined to life. He
calls them by his word and Spirit out of their natural state of sin and death into grace and salvation through Jesus Christ.1
He enlightens their minds spiritually with a saving understanding of the things of God.2 He takes away their heart of stone
and gives them a heart of flesh.3 He renews their wills and by his almighty power leads them to what is good.4 And so he
effectually draws them to Jesus Christ.5 But they come to Jesus voluntarily, having been made willing by God's grace.6
1. Rom 8.28,30, 11.7, Eph 1.5,10-11, 2 Thes 2.13-14, 2 Cor 3.3,6, Rom 8.2, 2 Tm 1.9-10, Jn 15.16, Acts 13.48, 1 Thes
5.9, Jas 1.18, 1 Cor 2.12, Eph 2.1-10. 2. Acts 26.18, 1 Cor 2.10,12, Eph 1.17-18, 2 Cor 4.6. 3. Ez 36.26. 4. Ez 11.19, Phil
2.13, Dt 30.6, Ez 36.27, Phil 4.13, Jn 3.5, Gal 6.15, Ti 3.5, 1 Pt 1.23. 5. Eph 1.19, Jn 6.44-45. 6. Sg 1.4, Ps 110.3, Jn 6.37,
Rom 6.16-18, Mt 11.28, Rv 22.17; see under figure 5 above.
W.C.F
Chapter 14 of saving faith. Paragraph 2
2. By this faith a Christian believes whatever is revealed in the word to be the true, authentic, authoritative statement of
God himself.4 By this faith the believer also acts according to what particular passages in the word say. By faith the
believer humbly submits to and obeys God's various commands.5 He trembles at God's awesome threats,6 and eagerly
embraces his promises about this life and the life to come.7 But the chief actions of saving faith are accepting, receiving,
and resting on Christ alone for justification, sanctification, and eternal life, in the power of the covenant of grace.8
4. Jn 4.42, 1 Thes 2.13, 1 Jn 5.10, Acts 24.14. 5. Rom 16.26, Mt 22.37-40. 6. Is 66.2. 7. Heb 11.13, 1 Tm 4.8. 8. Jn 1.12,
Acts 16.31, Gal 2.20, Acts 15.11.
W.C.F   Chapter 11 of Justification
2. Faith, thus receiving and resting on Christ and his righteousness, is the only means of justification. In the person justified, however, it is always accompanied by all the other saving graces and is not a dead faith, but works by love.
W.C.F   Chapter 16 of Good Works
2. These good works, done in obedience to God's commandments, are the fruit and evidence of a true and living faith. By them believers show their thankfulness, strengthen their assurance of salvation, edify their brothers in the Lord, and become ornaments of all those who profess the gospel. Good works in believers silence the criticism of the enemies of the gospel. They also glorify God by showing that believers are the workmanship and creation of Jesus Christ, because their aim is that holiness of living which leads to eternal life
W.C.F   Chapter 18 of the Assurance of Grace and Salvation
2. This certainty is not based on the fallible hope of guesswork or probabilities. Rather, it is the infallible assurance of faith, established on the divine truth of the promises of salvation. There is also the inner evidence of spiritual insight, given to us by God, to which these promises are directed. And there is the testimony of the Spirit of adoption, witnessing with our spirits that we are the children of God. This Spirit is the pledge of our inheritance. By him we are sealed until the day of redemption.
The Canons of Dort of divine predestination – Article 1 
God's right to condemn all people
Since all people have sinned in Adam and have some under the sentence of the curse and eternal death, God would have done no one an injustice if it has been his will to leave the entire human race in sin and under the curse, and to condemn them to account of their sin. As the apostle says: " The whole world is liable to the condemnation of God."(Romans 3:19) "All have sinned and are deprived of the glory of God."(Romans 3:23) And "The wages of sin is death."(Romans 6:23)
---
W.C.F Chapter 3 of God's eternal decree: Paragraph 3-7
In order to manifest his glory God has ordered that some men and angels should be predestined to everlasting life and that others should be foreordained to everlasting death.
This predestination and foreordination of angels and men are precise and unchangeable. The number and identity of angels and men in each group are certain, definite, and unalterable
Before the creation of the world, according to his eternal, unchangeable plan and the hidden purpose and good pleasure of his will, God has chosen in Christ those of mankind who are predestined to life and to everlasting glory. He has done this solely out of his own mercy and love and completely to the praise of his wonderful grace. This choice was completely independent of his foreknowledge of how his created beings would be or act. Neither their faith nor good works nor perseverance had any part in influencing his selection
Just as God has determined that the elect shall be glorified, so, too, in the eternal and completely free purpose of his will he has foreordained all the means by which that election is accomplished. And so, those who are chosen, having fallen in Adam, are redeemed by Christ. They are effectually called to faith in Christ by his Spirit working in them at the right time, and they are justified, adopted, sanctified, and kept by his power through faith unto salvation. Only the elect, and no others, are redeemed by Christ, effectually called, justified, adopted, sanctified, and saved.
According to the hidden purpose of his own will, by which he offers or withholds mercy at his pleasure, and for the glory of his sovereign power over his creatures, it pleased God not to call the rest of mankind and to ordain them to dishonor and wrath for their sin to the praise of his glorious justice.
W.C.F Chapter 1, Of the Holy Scripture, Paragraph 1, 4 -7, 9-10
1.Although the light of nature, and the works of creation and providence do so far manifest the goodness, wisdom, and power of God, as to leave men unexcusable; yet are they not sufficient to give that knowledge of God, and of his will, which is necessary unto salvation. Therefore it pleased the Lord, at sundry times, and in divers manners, to reveal himself, and to declare that his will unto his church; and afterwards, for the better preserving and propagating of the truth, and for the more sure establishment and comfort of the church against the corruption of the flesh, and the malice of Satan and of the world, to commit the same wholly unto writing: which maketh the Holy Scripture to be most necessary; those former ways of God's revealing his will unto his people being now ceased. 4. The authority of the Holy Scripture, for which it ought to be believed, and obeyed, dependeth not upon the testimony of any man, or church; but wholly upon God (who is truth itself) the author thereof: and therefore it is to be received, because it is the Word of God. 5. We may be moved and induced by the testimony of the church to an high and reverent esteem of the Holy Scripture. And the heavenliness of the matter, the efficacy of the doctrine, the majesty of the style, the consent of all the parts, the scope of the whole (which is, to give all glory to God), the full discovery it makes of the only way of man's salvation, the many other incomparable excellencies, and the entire perfection thereof, are arguments whereby it doth abundantly evidence itself to be the Word of God: yet notwithstanding, our full persuasion and assurance of the infallible truth and divine authority thereof, is from the inward work. of the Holy Spirit bearing witness by and with the Word in our hearts 6. The whole counsel of God concerning all things necessary for his own glory, man's salvation, faith and life, is either expressly set down in Scripture, or by good and necessary consequence may be deduced from Scripture: unto which nothing at any time is to be added, whether by new revelations of the Spirit, or traditions of men. Nevertheless, we acknowledge the inward illumination of the Spirit of God to be necessary for the saving understanding of such things as are revealed in the Word: and that there are some circumstances concerning the worship of God, and government of the church, common to human actions and societies, which are to be ordered by the light of nature, and Christian prudence, according to the general rules of the Word, which are always to be observed.7. All things in Scripture are not alike plain in themselves, nor alike clear unto all: yet those things which are necessary to be known, believed, and observed for salvation, are so clearly propounded, and opened in some place of Scripture or other, that not only the learned, but the unlearned, in a due use of the ordinary means, may attain unto a sufficient understanding of them. 9. The infallible rule of interpretation of Scripture is the Scripture itself: and therefore, when there is a question about the true and full sense of any Scripture (which is not manifold, but one), it must be searched and known by other places that speak more clearly. 10. The supreme judge by which all controversies of religion are to be determined, and all decrees of councils, opinions of ancient writers, doctrines of men, and private spirits, are to be examined, and in whose sentence we are to rest, can be no other but the Holy Spirit speaking in the Scripture.
---
Canons Of Dort
The first main point of doctrine, divine election and reprobation

Article 1: God's Right to Condemn All People
Since all people have sinned in Adam and have come under the sentence of the curse and eternal death, God would have done no one an injustice if it had been his will to leave the entire ­human race in sin and under the curse, and to condemn them on account of their sin. As the apostle says: "The whole world is liable to the condemnation of God" (Rom. 3:19), "All have sinned and are deprived of the glory of God" (Rom. 3:23), and "The wages of sin is death" (Rom. 6:23).
Article 2: The Manifestation of God's Love
But this is how God showed his love: he sent his only begotten Son into the world, so that whoever believes in him should not perish but have eternal life (1 John 4:9; John 3:16).
Article 3: The Preaching of the Gospel
In order that people may be brought to faith, God mercifully sends messengers of this very joyful message to the people and at the time he wills. By this ministry people are called to repentance and faith in Christ crucified. For "how shall they believe in him of whom they have not heard? And how shall they hear without someone preaching? And how shall they preach unless they have been sent?" (Rom. 10:14-15).
Article 4: A Twofold Response to the Gospel
God's wrath remains on those who do not believe this gospel. But those who do accept it and embrace Jesus the Savior with a true and living faith are delivered through him from God's wrath and from destruction, and receive the gift of eternal life.
---
Westminster Confession of Faith
Chapter 10  of Effectual calling
1.All those whom God has predestined to life, and only those, he is pleased to effectually call at his appointed and accepted time, by his Word and Spirit, out of that state of sin and death in which they are by nature, to come to grace and salvation by Jesus Christ. In this call, he enlightens their minds spiritually, in a way effective to salvation, so that they understand the things of God. He takes away their heart of stone and gives to them a heart of flesh; he renews their wills; and by his almighty power he makes them determined to do what is good. This effectually draws them to Jesus Christ, yet in such a way that they come completely freely, being made willing by his grace.
2. This effectual call comes entirely from God's free and special grace, not from anything at all foreseen in the person, who is completely passive in it until, being made alive and renewed by the Holy Spirit, he is enabled by it to answer the call and to embrace the grace offered and conveyed in it.
Shorter Catechism Q&A 31
Q. 31. What is effectual calling?
A. Effectual calling is the work of God's Spirit, whereby, convincing us of our sin and misery, enlightening our minds in the knowledge of Christ, and renewing our wills, he doth persuade and enable us to embrace Jesus Christ, freely offered to us in the gospel.
---
---
Sunday Schedule:

Nursery Provided 1000-1200 AM



1000-1045 Bible Study for all Ages
1045-1100 Break
1100-1200 Worship (Sanctuary & Fellowship Hall), , plus online live-stream.
We thank the Lord for His faithfulness to us and for His hand of protection. Thank you for your support, encouragement and love for each other during these challenging times.
May we continue to labor together in love for the sake of the gospel and God's kingdom,
The Session
---
10:00-10:45       Adult Bible Study in the Fellowship Hall, other ages in various classrooms. (Nursery Provided)

10:45-11:00       Break
11:00-12:00       Worship (Sanctuary, plus live-stream).  Fellowship Hall live stream available for overflow and physical distancing.

Children's Church (Large Classroom)
Nursery Provided 1000 to 1200 AM
If you or your child have flu-like symptoms or a fever, please stay home and enjoy the Online Bulletin and Live-Stream.
We thank you for your prayers, for the willingness you have shown to be diligent in worship, and for your support of FPCVR.
Prayerfully, The Session