First Presbyterian Church of Villa Rica
Order for the Worship of God
SUNDAY, December 13th, 2020
At Church and Online


(Live Stream and Online Bulletin)



8:30 AM Worship Services (In Sanctuary and Fellowship Hall (Masks Required); and via Live Stream Online)
9:30 AM Gathering Grounds (In Fellowship Hall —coffee, donuts)
10 AM Sunday School for all ages
11 AM Worship Services (In Sanctuary, Fellowship Hall, and via Live Stream Online)

GATHERING OF GOD'S PEOPLE
"Gather the people to me, that I may let them hear my words, so that they may learn to fear me all the days that they live on the earth, and that they may teach their children so." – Deuteronomy 4:10
PRELUDE
(As we prepare our hearts for worship let us quiet our hearts and our cell phones.)
Sermon:
"
The Songs of Christmas: Gloria in Excelsis Deo!"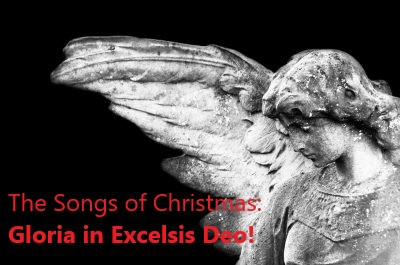 8:30AM Worship 1: Direct YouTube Link
11 AM Worship 2: Direct YouTube Link
Bulletin/Order of Worship
WELCOME & ANNOUNCEMENTS
CALL TO WORSHIP
INVOCATION

ADVENT CANDLE LIGHTING AND READING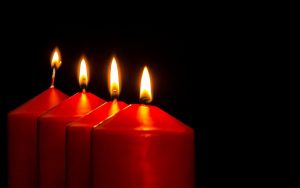 8:30 AM Judi East and Kimberly White; 11 AM Siler Family
(All Scripture references are from the English Standard Version, ESV, unless otherwise noted.)
Worship through Hymn of Thanksgiving

"Angels, We Have Heard on High

"

(#214)
Verse 1
Angels we have heard on high,
sweetly singing o'er the plains,
and the mountains in reply
echo back their joyous strains.
Chorus
Gloria in excelsis Deo.
gloria in excelsis Deo.
Verse 2
Shepherds, why this jubilee?
Why your joyous strains prolong?
Say what may the tidings be,
which inspire your heav'nly song?
(Chorus)
Verse 3
Come to Bethlehem and see
him whose birth the angels sing;
come, adore on bended knee
Christ the Lord, the newborn King.
(Chorus)
O Little Town of Bethlehem

(#201)
Verse 1
O little town of Bethlehem,
how still we see thee lie;
above thy deep and dreamless sleep
the silent stars go by:
yet in thy dark streets shineth
the everlasting Light;
the hopes and fears of all the years
are met in thee tonight.
Verse 2
For Christ is born of Mary;
and gathered all above,
while mortals sleep, the angels keep
their watch of wond'ring love.
O morning stars, together
proclaim the holy birth!
And praises sing to God the King,
and peace to men on earth.
Verse 3
How silently, how silently,
the wondrous gift is giv'n!
So God imparts to human hearts
the blessings of his heav'n.
No ear may hear his coming,
but in this world of sin,
where meek souls will receive him still,
the dear Christ enters in.
Verse 4
O holy child of Bethlehem,
descend to us, we pray;
cast out our sin and enter in;
be born in us today.
We hear the Christmas angels
the great glad tidings tell;
O come to us, abide with us,
our Lord Emmanuel.
1 Behold my servant, whom I uphold,
my chosen, in whom my soul delights;
I have put my Spirit upon him;
he will bring forth justice to the nations.
2 He will not cry aloud or lift up his voice,
or make it heard in the street;
3 a bruised reed he will not break,
and a faintly burning wick he will not quench;
he will faithfully bring forth justice.
4 He will not grow faint or be discouraged
till he has established justice in the earth;
and the coast lands wait for his law.
5 Thus says God, the Lord,
who created the heavens and stretched them out,
who spread out the earth and what comes from it,
who gives breath to the people on it
and spirit to those who walk in it:
6 "I am the Lord; I have called you in
righteousness;
I will take you by the hand and keep you;
I will give you as a covenant for the people,
a light for the nations,
7 to open the eyes that are blind,
to bring out the prisoners from the dungeon,
from the prison those who sit in darkness.
8 I am the Lord; that is my name;
my glory I give to no other,
nor my praise to carved idols.
9 Behold, the former things have come to pass,
and new things I now declare;
before they spring forth
I tell you of them."

Worship Through Scripture Songs of Praise:
Mighty to Save
Verse 1
Ev'ryone needs compassion
Love that's never failing
Let mercy fall on me
Ev'ryone needs forgiveness
The kindness of a Saviour
The hope of nations
Chorus
Saviour He can move the mountains
My God is mighty to save
He is mighty to save
Forever Author of salvation
He rose and conquered the grave
Jesus conquered the grave
Verse 2
So take me as You find me
All my fears and failures
Fill my life again
I give my life to follow
Ev'rything I believe in
Now I surrender
(Chorus)
Bridge
Shine your light and let the whole world see
We're singing
For the glory of the risen King
Jesus
Shine your light and let the whole world see
We're singing
For the glory of the risen King
(Chorus – 2x)
The Lord Thy God
The Lord thy God (Ladies echo)
In the midst of thee (Ladies echo)
Is mighty (Ladies echo)
Is mighty (Ladies echo)
The Lord thy God (Ladies echo)
In the midst of thee (Ladies echo)
Is mighty (Ladies echo)
Is mighty (Ladies echo)
And I saw Him (Ladies echo)
High and lifted up (Ladies echo)
With power and grace and authority
And He shall reign (Ladies echo)
In the midst of thee (Ladies echo)
Forever and ever amen
(Repeat from the beginning)
Ending
Forever and ever amen
Forever and ever amen
Children Church Dismissal (11 AM service, only)

Worship through Exposition of God's Word: Rev. Thomas Myers

Sermon: "

The Songs of Christ

mas: Gloria in Excelsis Deo!

"

Luke 2:1-20 The Birth of Jesus Christ
In those days a decree went out from Caesar Augustus that all the world should be registered. 2 This was the first registration when[a] Quirinius was governor of Syria. 3 And all went to be registered, each to his own town. 4 And Joseph also went up from Galilee, from the town of Nazareth, to Judea, to the city of David, which is called Bethlehem, because he was of the house and lineage of David, 5 to be registered with Mary, his betrothed,[b] who was with child. 6 And while they were there, the time came for her to give birth. 7 And she gave birth to her firstborn son and wrapped him in swaddling cloths and laid him in a manger, because there was no place for them in the inn.[c]
The Shepherds and the Angels
8 And in the same region there were shepherds out in the field, keeping watch over their flock by night. 9 And an angel of the Lord appeared to them, and the glory of the Lord shone around them, and they were filled with great fear. 10 And the angel said to them, "Fear not, for behold, I bring you good news of great joy that will be for all the people. 11 For unto you is born this day in the city of David a Savior, who is Christ the Lord. 12 And this will be a sign for you: you will find a baby wrapped in swaddling cloths and lying in a manger." 13 And suddenly there was with the angel a multitude of the heavenly host praising God and saying,
14 "Glory to God in the highest,
    and on earth peace among those with whom he is pleased!"[d]
15 When the angels went away from them into heaven, the shepherds said to one another, "Let us go over to Bethlehem and see this thing that has happened, which the Lord has made known to us." 16 And they went with haste and found Mary and Joseph, and the baby lying in a manger. 17 And when they saw it, they made known the saying that had been told them concerning this child. 18 And all who heard it wondered at what the shepherds told them. 19 But Mary treasured up all these things, pondering them in her heart. 20 And the shepherds returned, glorifying and praising God for all they had heard and seen, as it had been told them.
 Worship through Hymn of Commitment:

God Rest You Merry, Gentlemen

(#211)

Verse 1
God rest you merry, gentlemen,
let nothing you dismay,
remember Christ our Savior
was born on Christmas day,
to save us all from Satan's pow'r
when we were gone astray;
Chorus
O tidings of comfort and joy, comfort and joy,
O tidings of comfort and joy.
Verse 2
From God our heav'nly Father,
a blessed angel came;
and unto certain shepherds
brought tidings of the same:
how that in Bethlehem was born
the son of God by name.
(Chorus)
Verse 3
"Fear not, then," said the angel,
"let nothing you affright;
this day is born a Savior
of a pure virgin bright,
to free all those who trust in him
from Satan's pow'r and might."
(Chorus)
Verse 4
The shepherds at those tidings
rejoiced much in mind,
and left their flocks a-feeding,
in tempest, storm, and wind:
and went to Bethlehem straightway,
the Son of God to find.
(Chorus)
Benediction

Doxology: Hymn #731
Praise God from whom all blessings flow;
Praise him, all creatures here below;
Praise him above, ye heav'ly host;
Praise Father, Son, and Holy Ghost. Amen.
THIS WEEK AND UPCOMING EVENTS
---

CHRISTMAS CAROLING
We will be going to various homes to carol in lieu of small groups on Dec 13th at 4 pm. Meeting at the church and then going forth.
Afterward, those who are comfortable to join, we will share a meal in the fellowship hall. Bring a dish to share.
GATHERING GROUNDS


Join us in the fellowship hall Sunday mornings from 9:30-10:00 am for coffee and donuts.
HYMN SINGING / CAROLING AFTER CHURCH

On pause for the Christmas Holiday Season. However,  we will be going caroling on the 13th at 4 PM in lieu of small group meetings.
SMALL GROUPS TODAY:

Whittle/Dickinson Group Caroling today then postponed until after the Christmas holiday.  …see you at the church at 4PM today!
Mitchell/Forlaw Group will resume January 3rd.
CHRISTMAS BREAKFAST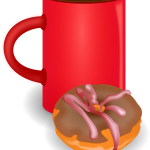 Dec 20th 9:45-10:45 am, in lieu of Gathering Grounds and Sunday School time, we will be having a Christmas Breakfast. Bring a dish to share.
Christmas Eve Service
Join us for a Christmas Eve Service at 5 pm, masks required.
WIC BABY GIFT
Matt and Ariel Whittle are expecting their newest addition very soon! We'd like to bless them with a gift card.
Contributions will be collected through the end of November and can be given to Donna Lisenby or Judi East.
Gifts can also be labeled/designated for the Whittle's gift card and put in the offering box.
Postlude


(Please Stand As Able)



Continue to pray and encourage one another.1 Thessalonians 5:11
Therefore encourage one another and build one another up, just as you are doing.
HOUSE OF PRAYER FOR ALL NATIONS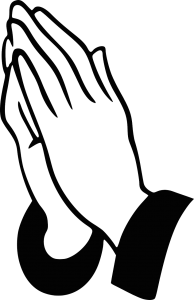 Meeting online through zoom on Wednesdays at 6:30pm. Be on the lookout for the email with the link.
WOMEN'S BIBLE STUDY
Wednesdays at 10am, the women s' Bible study will be meeting in the fellowship hall.
Other Resources
Kingdom Outreach:  See our Missions and Outreach Page
 What is Happening this Week, this Month?  Visit our This Week page.

---
Today's Additional Resources
Westminster Confession of Faith:
Chapter 14
Saving Faith
2. By this faith a Christian believes whatever is revealed in the word to be the true, authentic,
authoritative statement of God himself. By this faith the believer also acts according to what particular
passages in the word say. By faith the believer humbly submits to and obeys God's various commands.
He trembles at God's awesome threats, and eagerly embraces his promises about this life and the life to
come. But the chief actions of saving faith are accepting, receiving, and resting on Christ alone for
justification, sanctification, and eternal life, in the power of the covenant of grace.
Chapter 16
Good Works
2. These good works, done in obedience to God's commandments, are the fruit and evidence of a true
and living faith. By them believers show their thankfulness, strengthen their assurance of salvation,
edify their brothers in the Lord, and become ornaments of all those who profess the gospel. Good
works in believers silence the criticism of the enemies of the gospel. They also glorify God by showing
that believers are the workmanship and creation of Jesus Christ, because their aim is that holiness of
living which leads to eternal life.
---
Special Announcement
Dear Believers of First Pres. Villa Rica,
After almost six months of suspending in-person Sunday morning activities with the exception of Worship, we are excited to announce the resumption of both infant and toddler nurseries beginning September 20th (both services), and the resumption of all Sunday morning activities beginning October 4th. Both morning Worship services will be maintained, with a shift in start time of both services to accommodate Sunday School (for all ages) and fellowship time. Children's Church will also be offered during both services.
We make this decision following our nation's efforts to return to normalcy but not with disregard to the continued threat COVID-19 is to us. Please know that procedures will be in place to ensure the safety and health of all.
New schedule as of Sunday, October 4th:
0830-0930 Worship 1 (Sanctuary and Fellowship Hall, Masks Required, plus online live-stream)
0930-1000 Break / Fellowship
1000-1045 Sunday School
1045-1100 Break
1100-1200 Worship 2 (Sanctuary & Fellowship Hall, plus online live-stream)
We thank the Lord for His faithfulness to us and for His hand of protection. Thank you for your support, encouragement and love for each other during these challenging times. Special thanks to Jeannie Forlaw for her work in her new role as Children's Ministry Director and for the coordination of both the Children's Education and Worship Committees in putting together our resumption plan.
May we continue to labor together in love for the sake of the gospel and God's kingdom,
The Session
---
COVID PROTOCOLS:  In an effort to anticipate the needs as to the activities of the church in these times of uncertainty regarding COVID and the weather, there will be some changes upcoming in Worship location and virus protocols.  We have cooler weather approaching that will necessitate moving the Parking Lot Worship Service indoors, and we have some additional information for sanitation procedures for Worship Services, Sunday Schools, Nursery, and Children's Church.  The Parking Lot Worship Service will move indoors to the Sanctuary and Fellowship Hall starting on Sunday, October 25th.  This service will utilize strict COVID protocols to protect those with high concerns respecting the virus.  Masks and social distancing will be required at all times for this 8:30 worship.  See below for additional requirements and procedures. The updated schedule as of Sunday, October 4th is, as follows:
8:30-9:30            Worship One (Sanctuary & Fellowship Hall – Masks Required, also Live-streamed)
Nursery Provided
9:30-10:00          Gathering Grounds: Break/Fellowship
10:00-10:45       Sunday School (Adult and Children)
10:45-11:00       Break
11:00-12:00       Worship Two (Sanctuary & Fellowship Hall, plus live-stream)
Children's Church (Large Classroom)
  Nursery Provided
COVID Protocols for Worship One (8:30-9:30):
–Masks are mandatory at all times including while singing.  This applies to the Sanctuary and the Fellowship Hall.  Pastor Tom will not wear a mask while preaching at the pulpit.
–Social distancing will be maintained at all times.
–A sanitizing station with masks will be provided at the lower entrance, at the front door entrance, and the entrance into the Fellowship Hall.  There will also be spray sanitizer and hand sanitizer available at these locations.
–Ushers will seat people as they arrive and direct as they exit.  The Sanctuary aisles will have directional arrows for one-way traffic.  Worshipers will be seated from the front of the church to the back and will exit the church from the back to the front.
-Anyone that does not have a mask will be given one.
–At the conclusion of this service the pews and cushions will be sprayed with sanitizer.  The Fellowship Hall will also be sanitized.
-The CDC recommends masks for children above the age of two years.
COVID Protocols for Break/Fellowship (9:30-10:00):
–Masks are optional and social distance is recommended.  For those that are wearing a mask, know that they are wearing it for a reason, and give them extra respect in regards to distance protocols.
COVID Protocols for Adult Sunday School (10:00-10:45):
-The adult SS will meet in the Fellowship Hall.
-Masks are optional.  Social distancing for seating is mandatory.
-Immediately following SS the tables and chairs will be sanitized.
COVID Protocols for Children's Sunday School and Children's Church:
-Masks are optional.
-Children's masks and hand sanitizers will be available and use encouraged.
-Each child will have their own labeled supply box containing crayons, etc., that will be sanitized after each use.
-Tables and chairs will be cleaned between uses.
COVID Protocols for the Nursery:
-Nursery toys and surfaces will be sanitized with antibacterial wipes and spray and allowed to dry between services.
-At the end of the second service toys will be immersed in food-grade sanitizer and surfaces wiped and sprayed.
 COVID Protocols for Worship Two (11:00-12:00)
-Masks are optional.
-Social distancing is required for seating
-Give respect to those choosing to wear a mask.
-Ushers will not be required for seating or exit.
We pray for an end to this virus, but until then, we must make the best of a difficult situation.  We understand that all these different rules may be hard to keep up with, but we endeavor to provide as many options as possible so that most can attend a Worship Service.  The safety of the congregation is paramount, and the ability to have a choice on the level of protocols is necessary.  Those at the upper end of risk from this virus are encouraged to utilize the live stream option in the safety of your homes.  If you or your child have flu-like symptoms or a fever, please stay home.
We thank you for your prayers, for the willingness you have shown to be diligent in worship, and for your support of FPCVR during this unprecedented occasion.
Prayerfully, The Session
---
Westminster Confession of Faith in Modern English

Chapter 11 – Justification
1. Those whom God effectually calls he also freely justifies. He does not pour righteousness into them but
pardons their sins and looks on them and accepts them as if they were righteous—not because of anything
worked in them or done by them, but for Christ's sake alone. He does not consider their faith itself, the act of
believing, as their righteousness or any other obedient response to the gospel on their part. Rather, he imputes to
them the obedience and judicial satisfaction earned by Christ. For their part, they receive and rest on Christ and
his righteousness by faith (and this faith is not their own but is itself a gift of God).
2. Faith, thus receiving and resting on Christ and his righteousness, is the only means of justification. In the
person justified, however, it is always accompanied by all the other saving graces and is not a dead faith, but
works by love.
3. By his obedience and death Christ completely discharged the debt of all those who are so justified, and he
made the correct, real, and full satisfaction to his Father's justice on their behalf. Since Christ was voluntarily
given by the Father for them, and since his obedience and satisfaction were accepted in their place and not for
anything in them, their justification is the result only of his free grace—so that both the perfect justice and the
rich grace of God might be glorified in the justification of sinners.
6. The justification of believers under the Old Testament was in all these respects identical with the justification
of believers under the New Testament.
Shorter Catechism Q&A 33
Q: What is justification?
A: Justification is an act of God's free grace, wherein he pardoneth all our sins, and accepteth us as righteous in
his sight, only for the righteousness of Christ imputed to us, and received by faith alone.