First Presbyterian Church of Villa Rica
Order for the Worship of God
SUNDAY, December 12th, 2021, 11 AM

At Church and Online


(Live Stream and Online Bulletin)



Nursery 10 AM to 12 PM
10 AM Bible Study for all ages
11 AM Worship Services
 GATHERING OF GOD'S PEOPLE
"Gather the people to me, that I may let them hear my words, so that they may learn to fear me all the days that they live on the earth, and that they may teach their children so." – Deuteronomy 4:10
PRELUDE WORSHIP
(As we prepare our hearts for worship let us quiet our hearts and our cell phones.)
Worship Live Stream
Sermon:
by Reverend Thomas Myers

He Comes To Make His Blessings Flow……
Part 1

Genesis 3:14-15, Isaiah 7:1-17, Matthew 1:17-25

Bulletin/Order of Worship
WELCOME & ANNOUNCEMENTS
CALL TO WORSHIP
INVOCATION

(All Scripture references are from the English Standard Version, ESV, unless otherwise noted.)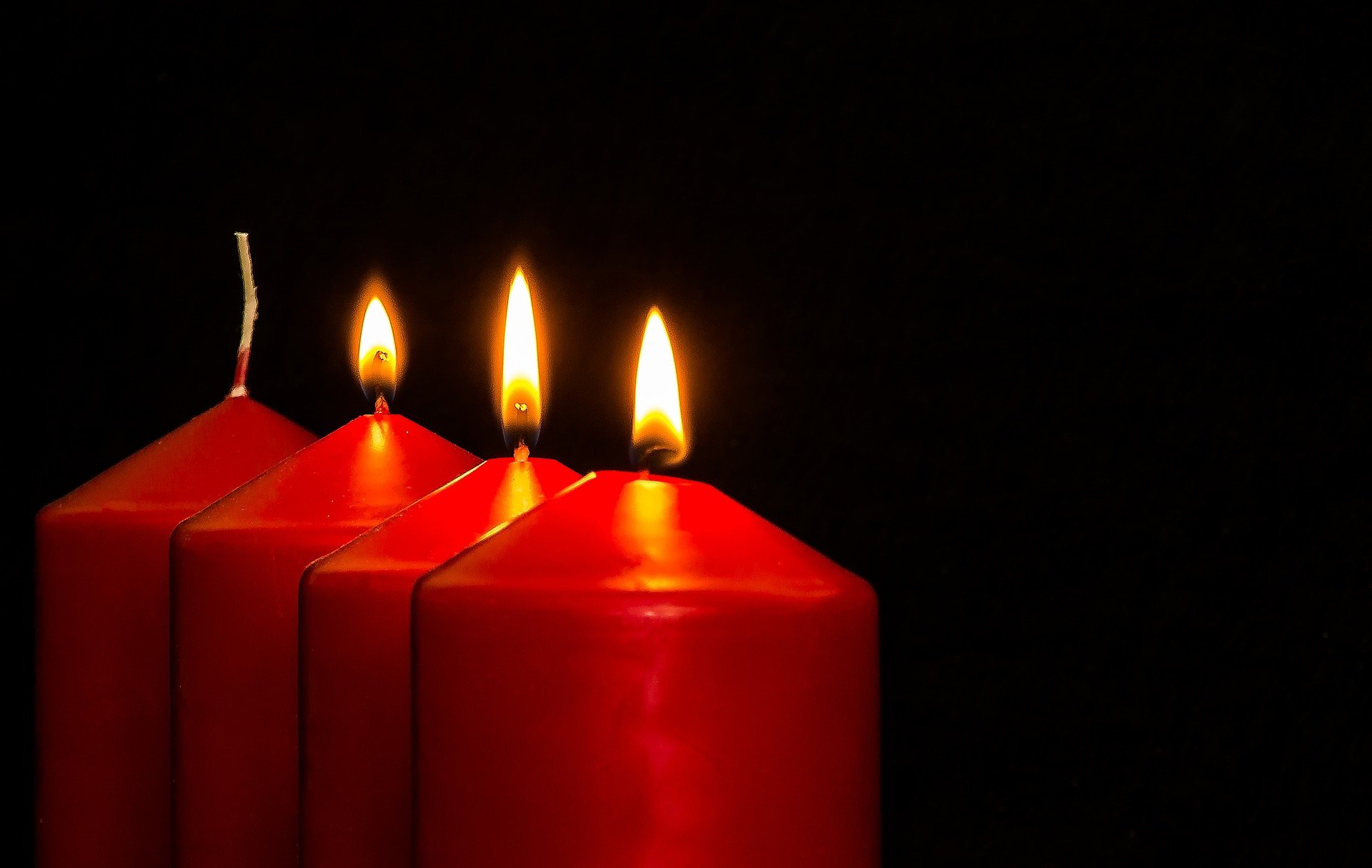 Worship through the Advent Candle Lighting and Reading
the Siler Family
Worship through Hymn of Thanksgiving
"Angels, from the Realms of Glory"
Verse 1
Angels, from the realms of glory,
wing your flight o'er all the earth;
ye who sang creation's story,
now proclaim Messiah's birth;
Chorus
Come and worship, come and worship,
worship Christ, the newborn King.
Verse 2
Shepherds in the fields abiding,
watching o'er your flocks by night,
God with man is now residing,
yonder shines the infant Light:
(Chorus)
Verse 3
Sages, leave your contemplations,
brighter visions beam afar;
seek the great Desire of nations;
ye have seen his natal star:
(Chorus)
Verse 4
Saints before the altar bending,
watching long in hope and fear,
suddenly the Lord, descending,
in his temple shall appear:
(Chorus)
Verse 5

All creation, join in praising
God the Father, Spirit, Son;
evermore your voices raising
to th'eternal Three in One:
(Chorus)
Worship through Reading a Confession of Faith

Introduction
This creed is acknowledged by name in Article 9 of our Confession of Faith. It expresses the truth of Scripture concerning the doctrine of the Trinity, and it was occasioned by various errors with respect to that truth. In its earliest form the creed was adopted by the Council of Nicea (A.D. 325) over against the heresy of Arianism. It was revised by the Council of Constantinople (A.D. 381), which enlarged the confession concerning the Holy Ghost. The Latin, or Western, Church added to the article on the procession of the Holy Ghost the words "and the Son" (Latin: Filioque), a change which has been maintained since the Council of Toledo (A.D. 589).
The Creed
I believe in one God, the Father Almighty,
Maker of heaven and earth, and of all things visible and invisible.
And in one Lord Jesus Christ,
the only-begotten Son of God, begotten of the Father before all worlds; God of God, Light of Light, very God of very God; begotten, not made, being of one substance with the Father by whom all things were made.
Who, for us men and for our salvation, came down from heaven, and was incarnate by the Holy Spirit of the virgin Mary, and was made man; and was crucified also for us under Pontius Pilate; He suffered and was buried; and the third day He rose again, according to the Scriptures; and ascended into heaven, and sitteth on the right hand of the Father; and He shall come again, with glory, to judge the living and the dead; whose kingdom shall have no end.
And I believe in the Holy Spirit,
the Lord and Giver of life; who proceedeth from the Father and the Son;
who with the Father and the Son together is worshiped and glorified;
who spoke by the prophets.
And I believe one holy catholic and apostolic church.
I acknowledge one baptism for the remission of sins; and
I look for the resurrection of the dead, and
the life of the world to come.
Amen
---
Worship Through Songs of Praise:
"Because Of Your Love"
Verse 1
As we come into Your presence
We remember ev'ry blessing
That You've poured out so freely from above
Lifting gratitude and praises
For compassion so amazing
Lord we've come to give You thanks
For all You've done
Chorus
Because of Your love we're forgiven
Because of Your love our hearts are clean
We lift You up with songs of freedom
Forever we're changed because of Your love
Verse 2
As we gather with your people,
We remember your majestic
That you set aside Your glory for your love
Singing gladly of forgiveness
Of Your death and resurrection
Lord we magnify Your grace for all You've done
(Chorus – 2x)
"
Knowing You"
Verse 1
All I once held dear, built my life upon
All this world reveres, and wars to own
All I once thought gain, I have counted loss
Spent and worthless now, compared to this
Chorus
Knowing You, Jesus, knowing You
There is no greater thing
You're my all, You're the best
You're my joy, my righteousness,
And I love You, Lord
Verse 2
Now my heart's desire is to know You more
To be found in You, and known as Yours
To possess by faith, what I could not earn
All surpassing gift of righteousness
(Chorus)
 Verse 3
Oh to know the pow'r of Your risen life
And to know You in Your sufferings
To become like You, in Your death, my Lord
So with You to live and never die
(Chorus-2x)
Ending
And I love you, Lord
And I love you, Lord
---
PASTORAL PRAYER
….Our Father which art in heaven, hallowed be Thy name. Thy kingdom come. Thy will be done in earth, as it is in heaven. Give us this day our daily bread. And forgive us our debts, as we forgive our debtors. And lead us not into temptation, but deliver us from evil. For Thine is the kingdom, and the power, and the glory, forever. Amen.
WORSHIP THROUGH TITHES AND OFFERINGS



Offertory Song:
"The Steadfast Love"

The steadfast love of the Lord never ceases.
His mercies never come to an end;
They are new every morning,
New every morning:
Great is your faithfulness, O Lord,
Great is your faithfulness!
(Repeat 2x – the last time acapella)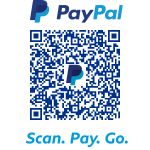 Children Released to Children's Church
Exposition of God's Word
Sermon:  by Reverend Thomas Myers

He Comes To Make His Blessings Flow……
Part 1



Genesis 3:14-15, Isaiah 7:1-17, Matthew 1:17-25
Genesis 3:14-15
14 The LORD God said to the serpent,
"Because you have done this,
cursed are you above all livestock
and above all beasts of the field;
on your belly you shall go,
and dust you shall eat
all the days of your life.
15 I will put enmity between you and the woman,
and between your offspring and her offspring;
he shall bruise your head,
and you shall bruise his heel."
Isaiah 7:1-17
Isaiah Sent to King Ahaz
​1 In the days of Ahaz the son of Jotham, son of Uzziah, king of Judah, Rezin the king of Syria and Pekah the son of Remaliah the king of Israel came up to Jerusalem to wage war against it, but could not yet mount an attack against it. 2 When the house of David was told, "Syria is in league with Ephraim," the heart of Ahaz and the heart of his people shook as the trees of the forest shake before the wind.
3 And the LORD said to Isaiah, "Go out to meet Ahaz, you and Shear-jashub your son, at the end of the conduit of the upper pool on the highway to the Washer's Field. 4 And say to him, Be careful, be quiet, do not fear, and do not let your heart be faint because of these two smoldering stumps of firebrands, at the fierce anger of Rezin and Syria and the son of Remaliah. 5 Because Syria, with Ephraim and the son of Remaliah, has devised evil against you, saying, 6 "Let us go up against Judah and terrify it, and let us conquer it for ourselves, and set up the son of Tabeel as king in the midst of it," 7 thus says the Lord GOD:
"'It shall not stand,
and it shall not come to pass.
8 For the head of Syria is Damascus,
and the head of Damascus is Rezin.
And within sixty-five years
Ephraim will be shattered from being a people.
9 And the head of Ephraim is Samaria,
and the head of Samaria is the son of Remaliah.
If you are not firm in faith,
you will not be firm at all.'"
The Sign of Immanuel
10 Again the LORD spoke to Ahaz: 11 "Ask a sign of the LORD your God; let it be deep as Sheol or high as heaven." 12 But Ahaz said, "I will not ask, and I will not put the LORD to the test." 13 And he said, "Hear then, O house of David! Is it too little for you to weary men, that you weary my God also? 14 Therefore the Lord himself will give you a sign.
Behold, the virgin shall conceive and bear a son, and shall call his name Immanuel.
15 He shall eat curds and honey when he knows how to refuse the evil and choose the good.
16 For before the boy knows how to refuse the evil and choose the good, the land whose two kings you dread will be deserted.
17 The LORD will bring upon you and upon your people and upon your father's house such days as have not come since the day that Ephraim departed from Judah—the king of Assyria!"
Matthew 1:17-25
17 So all the generations from Abraham to David were fourteen generations, and from David to the deportation to Babylon fourteen generations, and from the deportation to Babylon to the Christ fourteen generations.
The Birth of Jesus Christ
18 Now the birth of Jesus Christ took place in this way. When his mother Mary had been betrothed to Joseph, before they came together she was found to be with child from the Holy Spirit. 19 And her husband Joseph, being a just man and unwilling to put her to shame, resolved to divorce her quietly. 20 But as he considered these things, behold, an angel of the Lord appeared to him in a dream, saying, "Joseph, son of David, do not fear to take Mary as your wife, for that which is conceived in her is from the Holy Spirit. 21 She will bear a son, and you shall call his name Jesus, for he will save his people from their sins." 22 All this took place to fulfill what the Lord had spoken by the prophet:
23 "Behold, the virgin shall conceive and bear a son, and they shall call his name Immanuel" (which means, God with us).
24 When Joseph woke from sleep, he did as the angel of the Lord commanded him: he took his wife,
25 but knew her not until she had given birth to a son. And he called his name Jesus.
Worship through Hymn of Commitment:

"God Rest You Merry Gentlemen" 
Verse 1
God rest you merry, gentlemen,
let nothing you dismay,
remember Christ our Savior
was born on Christmas day,
to save us all from Satan's pow'r
when we were gone astray;
Chorus
O tidings of comfort and joy, comfort and joy,
O tidings of comfort and joy.
Verse 2
From God our heav'nly Father,
a blessed angel came;
and unto certain shepherds
brought tidings of the same:
how that in Bethlehem was born
the son of God by name.
(Chorus)
Verse 3
"Fear not, then," said the angel,
"let nothing you affright;
this day is born a Savior
of a pure virgin bright,
to free all those who trust in him
from Satan's pow'r and might."
(Chorus)
Verse 4
The shepherds at those tidings
rejoiced much in mind,
and left their flocks a-feeding,
in tempest, storm, and wind:
and went to Bethlehem straightway,
the Son of God to find.
(Chorus)
Benediction

Doxology: Hymn #731
Praise God from whom all blessings flow;
Praise him, all creatures here below;
Praise him above, ye heav'ly host;
Praise Father, Son, and Holy Ghost. Amen.
THIS WEEK AND UPCOMING EVENTS
---
SMALL GROUPS TODAY:

Whittle/Dickinson Group: not meeting today.
Mitchell/Forlaw Group: not meeting today.
Women In the Church Many thanks for decorating the church for Christmas.
OPEN HOUSE TONIGHT!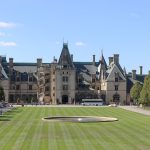 Dec. 12th Open house at Pastor Tom and Beth's home. This will be from 4-6. 9399 Cresent Ct., Douglasville, 30135
PRAYER CARDS
Please complete the prayer request form in the right margin of this page, or if on your phone, scroll to the bottom of the page to find the form.  There are also index cards next to the bulletins on the tables in the back. Pastor Tom would like to know how he can pray for you. You may enter your request in the form on this page, put them in the offering box, or hand them to Pastor Tom.
MISSIONARY OF THE MONTH
Please be in prayer for our missionary of the month.
DATES TO REMEMBER:
SUNDAY SCHOOL: No Sunday school Dec. 19th, 26th, and Jan. 2nd.
BREAKFAST DECEMBER 19TH
Join us for a church breakfast Sunday morning the 19th.  Bring a breakfast dish to share. Coffee and juice will be provided.
CHRISTMAS CAROLING DECEMBER 19TH:

No hymn sing today after church. We will be singing Christmas carols to our at home members on Sunday the 19th, after the morning worship service.
SERVING SCHEDULE
Children's Church
Dec. Michael & Kayla
Nursery
 Dec. 5th  Whittle
 Dec. 19th  Campbell
(Please Stand As Able)



HOUSE OF PRAYER FOR ALL NATIONS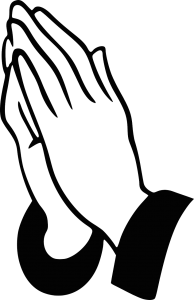 Prayer Group now meets Wednesdays via Zoom at 7 PM.
After December 15th, We will pause until the first Wednesday in January.
Call the church office for info.

WOMEN'S BIBLE STUDY
Wednesdays at 10am, PRECEPT BIBLE STUDY
A 3-week ladies study on the book of Malachi will start on Wednesday, Dec.1st at 10am.  Then starting in January a study on the gospel of John will begin. Please contact Debby for more info. If childcare is needed contact Jeannie.
Other Resources
Kingdom Outreach:  See our Missions and Outreach Page
 What is Happening this Week, this Month?  Visit our This Week page.

A YEAR IN TABLETALK
You are invited to join us in reading through Tabletalk devotions for the year of 2021. January's edition will be available by the offering box in the Sanctuary. You can purchase a subscription by calling 1-800-435-4343 or by visiting the Table Talk website. You can also begin a free subscription through the website.
Continue to pray and encourage one another.1 Thessalonians 5:11
Therefore encourage one another and build one another up, just as you are doing.
---
COVID protocols: The leadership recommends that everyone wear a mask in common areas when not seated for worship or Sunday school. We understand that many of us have been vaccinated, or have antibodies from getting the virus, and may not want to wear masks anymore. We would urge you to do so for any among us that are in poor health and susceptible to a severe reaction, or have a condition that does not allow them to be vaccinated. Currently the hospitals in Georgia are at capacity and we don't want to add to the strain on their resources. Current reports are that this strain of the virus may start declining soon so we are hopeful that this strong recommendation will only be in effect until the end of September.  
Philippians 2:3-4
(ESV) Do nothing from selfish ambition or conceit, but in humility count others more significant than yourselves. 4 Let each of you look not only to his own interests, but also to the interests of others. 
The Elders and Deacons of First Presbyterian Church of Villa Rica.
---
Secondary Resources for Further Study
(The Bible itself being the only Living, Infallible, Sufficient, and Authoritative rule of faith and practice.)

Canons Of Dort
The first main point of doctrine, divine election and reprobation

Article 1: God's Right to Condemn All People
Since all people have sinned in Adam and have come under the sentence of the curse and eternal death, God would have done no one an injustice if it had been his will to leave the entire ­human race in sin and under the curse, and to condemn them on account of their sin. As the apostle says: "The whole world is liable to the condemnation of God" (Rom. 3:19), "All have sinned and are deprived of the glory of God" (Rom. 3:23), and "The wages of sin is death" (Rom. 6:23).
Article 2: The Manifestation of God's Love
But this is how God showed his love: he sent his only begotten Son into the world, so that whoever believes in him should not perish but have eternal life (1 John 4:9; John 3:16).
Article 3: The Preaching of the Gospel
In order that people may be brought to faith, God mercifully sends messengers of this very joyful message to the people and at the time he wills. By this ministry people are called to repentance and faith in Christ crucified. For "how shall they believe in him of whom they have not heard? And how shall they hear without someone preaching? And how shall they preach unless they have been sent?" (Rom. 10:14-15).
Article 4: A Twofold Response to the Gospel
God's wrath remains on those who do not believe this gospel. But those who do accept it and embrace Jesus the Savior with a true and living faith are delivered through him from God's wrath and from destruction, and receive the gift of eternal life.
Westminster Confession of Faith
Chapter 10  of Effectual calling
1.All those whom God has predestined to life, and only those, he is pleased to effectually call at his appointed and accepted time, by his Word and Spirit, out of that state of sin and death in which they are by nature, to come to grace and salvation by Jesus Christ. In this call, he enlightens their minds spiritually, in a way effective to salvation, so that they understand the things of God. He takes away their heart of stone and gives to them a heart of flesh; he renews their wills; and by his almighty power he makes them determined to do what is good. This effectually draws them to Jesus Christ, yet in such a way that they come completely freely, being made willing by his grace.
2. This effectual call comes entirely from God's free and special grace, not from anything at all foreseen in the person, who is completely passive in it until, being made alive and renewed by the Holy Spirit, he is enabled by it to answer the call and to embrace the grace offered and conveyed in it.
Shorter Catechism Q&A 31
Q. 31. What is effectual calling?
A. Effectual calling is the work of God's Spirit, whereby, convincing us of our sin and misery, enlightening our minds in the knowledge of Christ, and renewing our wills, he doth persuade and enable us to embrace Jesus Christ, freely offered to us in the gospel.
---
---
Sunday Schedule:

Nursery Provided 1000-1200 AM



1000-1045 Bible Study for all Ages
1045-1100 Break
1100-1200 Worship (Sanctuary & Fellowship Hall), , plus online live-stream.
We thank the Lord for His faithfulness to us and for His hand of protection. Thank you for your support, encouragement and love for each other during these challenging times.
May we continue to labor together in love for the sake of the gospel and God's kingdom,
The Session
---
10:00-10:45       Adult Bible Study in the Fellowship Hall, other ages in various classrooms. (Nursery Provided)

10:45-11:00       Break
11:00-12:00       Worship (Sanctuary, plus live-stream).  Fellowship Hall live stream available for overflow and physical distancing.

Children's Church (Large Classroom)
Nursery Provided 1000 to 1200 AM
If you or your child have flu-like symptoms or a fever, please stay home and enjoy the Online Bulletin and Live-Stream.
We thank you for your prayers, for the willingness you have shown to be diligent in worship, and for your support of FPCVR.
Prayerfully, The Session