First Presbyterian Church of Villa Rica
Order for the Worship of God
SUNDAY, December 5th, 2021, 11 AM

At Church and Online


(Live Stream and Online Bulletin)



Nursery 10 AM to 12 PM
10 AM Bible Study for all ages
11 AM Worship Services
 GATHERING OF GOD'S PEOPLE
"Gather the people to me, that I may let them hear my words, so that they may learn to fear me all the days that they live on the earth, and that they may teach their children so." – Deuteronomy 4:10
PRELUDE
(As we prepare our hearts for worship let us quiet our hearts and our cell phones.)
Live Stream
Sermon:
by Reverend Thomas Myers

F.P.C.V.R Is On A Mission
She Is a Disciple Making Church
Mark 7:21-23, Ezekiel 36:26-27, Romans 10:12-17, Ephesians 6:16-20,1Corinthians 6:9-11
Bulletin/Order of Worship
WELCOME & ANNOUNCEMENTS
CALL TO WORSHIP
INVOCATION

(All Scripture references are from the English Standard Version, ESV, unless otherwise noted.)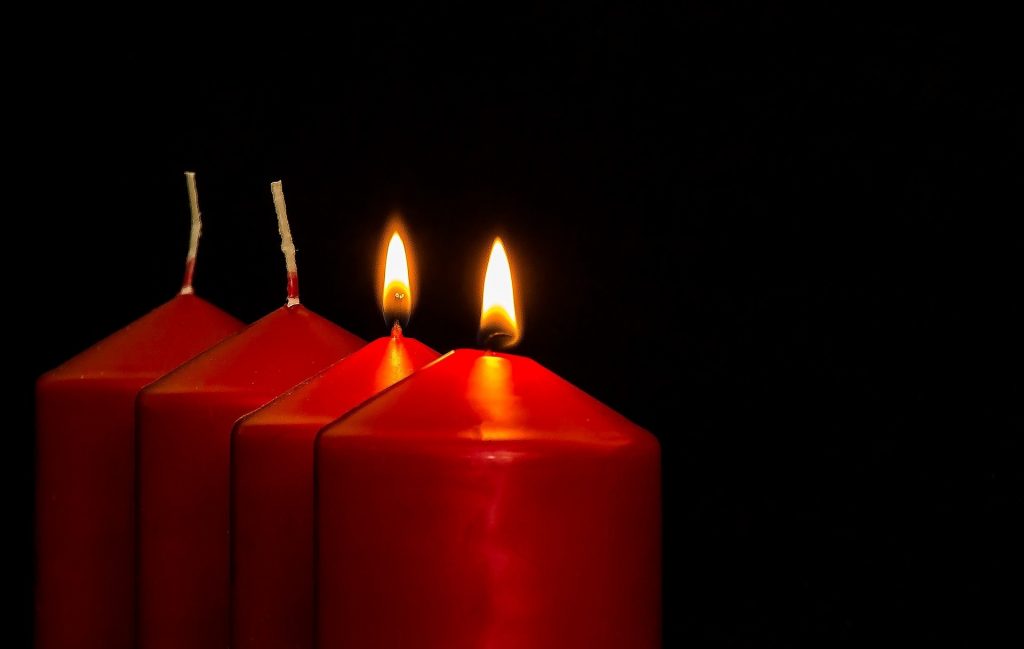 Worship through the Advent Candle Lighting and Reading
the Whittle Family
Worship through Hymn of Thanksgiving
"Worship Christ The Risen King"
Verse 1
Rise O Church and lift your voices
Christ has conquered death and hell
Sing as all the earth rejoices
Resurrection anthems swell
Come and worship come and worship
Worship Christ the Risen King
Verse 2
See the tomb where death had laid Him
Empty now its mouth declares
Death and I could not contain Him
For the throne of life He shares
Come and worship come and worship
Worship Christ the Risen King
Verse 3
Hear the earth protest and tremble
See the stone removed with pow'r
All hell's minions may assemble
But cannot withstand His hour
He has conquered He has conquered
Christ the Lord the Risen King
Verse 4
Doubt may lift its head to murmur
Scoffers mock and sinners jeer
But the truth proclaims a wonder
Thoughtful hearts receive with cheer
He is risen He is risen
Now receive the Risen King
Verse 5
We acclaim Your life O Jesus
Now we sing Your victory
Sin or hell may seek to seize us
But Your conquest keeps us free
Stand in triumph stand in triumph
Worship Christ the Risen King
Worship through Catechism Reading
THE LARGER CATECHISM Question 67, 72, 155


Q. 67. What is effectual calling?
A. Effectual calling is the work of God's almighty power and grace, whereby (out of his free and special love to his elect), and from nothing in them moving him thereuntow) he doth, in his accepted time, invite and draw them to Jesus Christ, by his Word and Spirit;
Q. 72. What is justifying faith?
A. Justifying faith is a saving grace,u wrought in the heart of a sinner by the Spiritw and Word of God, whereby he, being convinced of his sin and misery, and of the disability in himself and all other creatures to recover him out of his lost condition, not only assenteth to the truth of the promise of the gospel, but receiveth and resteth upon Christ and his righteousness, therein held forth, for pardon of sin,a and for the accepting and accounting of his person righteous in the sight of God for salvation.
Q. 155. How is the Word made effectual to salvation?
A. The Spirit of God maketh the reading, but especially the preaching of the Word, an effectual means of enlightening, convincing, and humbling sinners; of driving them out of themselves, and drawing them unto Christ; of conforming them to his image, and subduing them to his will; of strengthening them against temptations and corruptions; of building them up in grace, and establishing their hearts in holiness and comfort through faith unto salvation.
---
Worship Through Songs of Praise:
"Blessed Be Your Name"
Verse 1
Blessed be Your name
In the land that is plentiful
Where Your streams of abundance flow
Blessed be Your name
Verse 2
Blessed be Your name
When I'm found in the desert place
Though I walk through the wilderness
Blessed be Your name
Pre-Chorus
Ev'ry blessing You pour out I'll
Turn back to praise
When the darkness closes in Lord
Still I will say
Chorus
Blessed be the name of the Lord
Blessed be Your name
Blessed be the name of the Lord
Blessed be Your glorious name
Verse 3
Blessed be Your name
When the sun's shining down on me
When the world's all as it should be
Blessed be Your name
Verse 4
Blessed be Your name
On the road marked with suffering
Though there's pain in the offering
Blessed be Your name
(Pre-Chorus)
(Chorus)
 Bridge
You give and take away
You give and take away
My heart will choose to say
Lord blessed be Your name
(Chorus – 2x)
"
Lamb of God"
Verse 1
Your only Son no sin to hide
But You have sent Him from Your side
To walk upon this guilty sod
And to become the Lamb of God
Chorus
Oh Lamb of God sweet Lamb of God
I love the holy Lamb of God
Oh wash me in His precious blood
My Jesus Christ the Lamb of God
Verse 2
Your gift of love they crucified
They laughed and scorned Him as He died
The humble King they named a fraud
And sacrificed the Lamb of God
(Chorus)
 Verse 3
I was so lost I should have died
But You have brought me to Your side
To be led by Your staff and rod
And to be called a lamb of God
(Chorus – 2x)
---
PASTORAL PRAYER
….Our Father which art in heaven, hallowed be Thy name. Thy kingdom come. Thy will be done in earth, as it is in heaven. Give us this day our daily bread. And forgive us our debts, as we forgive our debtors. And lead us not into temptation, but deliver us from evil. For Thine is the kingdom, and the power, and the glory, forever. Amen.
WORSHIP THROUGH TITHES AND OFFERINGS



Offertory Song:
"Alas! And Did My Savior Bleed"

Verse 1
Alas! and did my Savior bleed,
and did my Sovereign die!
Would he devote that sacred head
for such a worm as I!
Verse 3
Well might the sun in darkness hide,
and shut his glories in,
when Christ, the mighty Maker, died
for man the creature's sin.
Verse 5
But drops of grief can ne'er repay
the debt of love I owe;
here, Lord, I give myself away,
'tis all that I can do.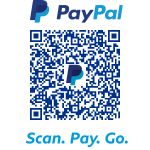 Children Released to Children's Church
Exposition of God's Word
Sermon:  by Reverend Thomas Myers

F.P.C.V.R Is On A Mission
She Is a Disciple Making Church
Mark 7:21-23, Ezekiel 36:26-27, Romans 10:12-17, Ephesians 6:16-20,1Corinthians 6:9-11
Mark 7:21-23
21 For from within, out of the heart of man, come evil thoughts, sexual immorality, theft, murder, adultery, 22 coveting, wickedness, deceit, sensuality, envy, slander, pride, foolishness. 23 All these evil things come from within, and they defile a person."
Ezekiel 36:26-27
26 And I will give you a new heart, and a new spirit I will put within you. And I will remove the heart of stone from your flesh and give you a heart of flesh. 27 And I will put my Spirit within you, and cause you to walk in my statutes and be careful to obey my rules.
Romans10:12-17
12 For there is no distinction between Jew and Greek; for the same Lord is Lord of all, bestowing his riches on all who call on him. 13 For "everyone who calls on the name of the Lord will be saved." 14 How then will they call on him in whom they have not believed? And how are they to believe in him of whom they have never heard?[a] And how are they to hear without someone preaching? 15 And how are they to preach unless they are sent? As it is written, "How beautiful are the feet of those who preach the good news!" 16 But they have not all obeyed the gospel. For Isaiah says, "Lord, who has believed what he has heard from us?" 17 So faith comes from hearing, and hearing through the word of Christ.
Ephesians 6:16-20
16 In all circumstances take up the shield of faith, with which you can extinguish all the flaming darts of the evil one; 17 and take the helmet of salvation, and the sword of the Spirit, which is the word of God, 18 praying at all times in the Spirit, with all prayer and supplication. To that end, keep alert with all perseverance, making supplication for all the saints, 19 and also for me, that words may be given to me in opening my mouth boldly to proclaim the mystery of the gospel, 20 for which I am an ambassador in chains, that I may declare it boldly, as I ought to speak.
1 Corinthians 6:9-11
9 Or do you not know that the unrighteous will not inherit the kingdom of God? Do not be deceived: neither the sexually immoral, nor idolaters, nor adulterers, nor men who practice homosexuality, 10 nor thieves, nor the greedy, nor drunkards, nor revilers, nor swindlers will inherit the kingdom of God. 11 And such were some of you. But you were washed, you were sanctified, you were justified in the name of the Lord Jesus Christ and by the Spirit of our God.
Communion
Worship through Hymn of Commitment:

"Hark! The Herald Angels Sing" 
Verse 1
Hark! the herald angels sing,
"Glory to the newborn King;
peace on earth, and mercy mild,
God and sinners reconciled!"
Joyful, all ye nations, rise,
join the triumph of the skies;
with th'angelic host proclaim,
"Christ is born in Bethlehem!"
Chorus
Hark! the herald angels sing,
"Glory to the newborn King."
Verse 2
Christ, by highest heav'n adored,
Christ, the everlasting Lord!
Late in time behold him come,
offspring of the Virgin's womb.
Veiled in flesh the Godhead see;
hail th'incarnate Deity,
pleased as man with men to dwell,
Jesus, our Emmanuel.
(Chorus)
Verse 3
Hail, the heav'n-born Prince of Peace!
Hail the Sun of Righteousness!
Light and life to all he brings,
ris'n with healing in his wings.
Mild he lays his glory by,
born that man no more may die,
born to raise the sons of earth,
born to give them second birth.
(Chorus)
Benediction

Doxology: Hymn #731
Praise God from whom all blessings flow;
Praise him, all creatures here below;
Praise him above, ye heav'ly host;
Praise Father, Son, and Holy Ghost. Amen.
THIS WEEK AND UPCOMING EVENTS
---
SMALL GROUPS TODAY:

Whittle/Dickinson Group: not meeting today.
Mitchell/Forlaw Group: not meeting today.
WIC CHRISTMAS LUNCHEON: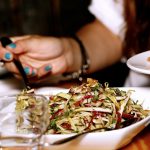 The WIC Christmas Luncheon is today at 12:30.  Please join us, Dutch treat, at the Olive Tree in Villa Rica, for a time of fun and fellowship over lunch.  Please bring a $15 gift for the gift swap. RSVP To Donna by Friday December 3rd, if you plan to attend. All ladies are welcome to attend.  Look forward to seeing you there! Contact the church office for more information.
Women In the Church Many thanks for decorating the church for Christmas.
OPEN HOUSE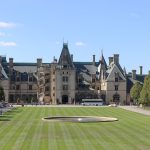 Dec. 12th Open house at Pastor Tom and Beth's home. This will be from 4-6. 9399 Cresent Ct., Douglasville, 30135
PRAYER CARDS
Please complete the prayer request form in the right margin of this page, or if on your phone, scroll to the bottom of the page to find the form.  There are also index cards next to the bulletins on the tables in the back. Pastor Tom would like to know how he can pray for you. You may enter your request in the form on this page, put them in the offering box, or hand them to Pastor Tom.
MISSIONARY OF THE MONTH
Please be in prayer for our missionary of the month.
DATES TO REMEMBER:
SUNDAY SCHOOL: No Sunday school Dec. 19th, 26th, and Jan. 2nd.
CHRISTMAS CAROLING DECEMBER 19TH:

No hymn sing today after church. We will be singing Christmas carols to the shut-ins on Sunday the 19th, after the morning worship service.
SERVING SCHEDULE
Children's Church
Dec. Michael & Kayla
Nursery
 Dec. 5th  Whittle
 Dec. 19th  Campbell
(Please Stand As Able)



HOUSE OF PRAYER FOR ALL NATIONS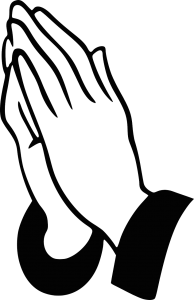 Prayer Group now meets via Zoom at 7 PM.
Call the church office for info.

WOMEN'S BIBLE STUDY
Wednesdays at 10am, PRECEPT BIBLE STUDY
A 3-week ladies study on the book of Malachi will start on Wednesday, Dec.1st at 10am.  Then starting in January a study on the gospel of John will begin. Please contact Debby for more info. If childcare is needed contact Jeannie.
Other Resources
Kingdom Outreach:  See our Missions and Outreach Page
 What is Happening this Week, this Month?  Visit our This Week page.

A YEAR IN TABLETALK
You are invited to join us in reading through Tabletalk devotions for the year of 2021. January's edition will be available by the offering box in the Sanctuary. You can purchase a subscription by calling 1-800-435-4343 or by visiting the Table Talk website. You can also begin a free subscription through the website.
Continue to pray and encourage one another.1 Thessalonians 5:11
Therefore encourage one another and build one another up, just as you are doing.
---
COVID protocols: The leadership recommends that everyone wear a mask in common areas when not seated for worship or Sunday school. We understand that many of us have been vaccinated, or have antibodies from getting the virus, and may not want to wear masks anymore. We would urge you to do so for any among us that are in poor health and susceptible to a severe reaction, or have a condition that does not allow them to be vaccinated. Currently the hospitals in Georgia are at capacity and we don't want to add to the strain on their resources. Current reports are that this strain of the virus may start declining soon so we are hopeful that this strong recommendation will only be in effect until the end of September.  
Philippians 2:3-4
(ESV) Do nothing from selfish ambition or conceit, but in humility count others more significant than yourselves. 4 Let each of you look not only to his own interests, but also to the interests of others. 
The Elders and Deacons of First Presbyterian Church of Villa Rica.
---
Secondary Resources for Further Study
(The Bible itself being the only Living, Infallible, Sufficient, and Authoritative rule of faith and practice.)

Canons Of Dort
The first main point of doctrine, divine election and reprobation

Article 1: God's Right to Condemn All People
Since all people have sinned in Adam and have come under the sentence of the curse and eternal death, God would have done no one an injustice if it had been his will to leave the entire ­human race in sin and under the curse, and to condemn them on account of their sin. As the apostle says: "The whole world is liable to the condemnation of God" (Rom. 3:19), "All have sinned and are deprived of the glory of God" (Rom. 3:23), and "The wages of sin is death" (Rom. 6:23).
Article 2: The Manifestation of God's Love
But this is how God showed his love: he sent his only begotten Son into the world, so that whoever believes in him should not perish but have eternal life (1 John 4:9; John 3:16).
Article 3: The Preaching of the Gospel
In order that people may be brought to faith, God mercifully sends messengers of this very joyful message to the people and at the time he wills. By this ministry people are called to repentance and faith in Christ crucified. For "how shall they believe in him of whom they have not heard? And how shall they hear without someone preaching? And how shall they preach unless they have been sent?" (Rom. 10:14-15).
Article 4: A Twofold Response to the Gospel
God's wrath remains on those who do not believe this gospel. But those who do accept it and embrace Jesus the Savior with a true and living faith are delivered through him from God's wrath and from destruction, and receive the gift of eternal life.
Westminster Confession of Faith
Chapter 10  of Effectual calling
1.All those whom God has predestined to life, and only those, he is pleased to effectually call at his appointed and accepted time, by his Word and Spirit, out of that state of sin and death in which they are by nature, to come to grace and salvation by Jesus Christ. In this call, he enlightens their minds spiritually, in a way effective to salvation, so that they understand the things of God. He takes away their heart of stone and gives to them a heart of flesh; he renews their wills; and by his almighty power he makes them determined to do what is good. This effectually draws them to Jesus Christ, yet in such a way that they come completely freely, being made willing by his grace.
2. This effectual call comes entirely from God's free and special grace, not from anything at all foreseen in the person, who is completely passive in it until, being made alive and renewed by the Holy Spirit, he is enabled by it to answer the call and to embrace the grace offered and conveyed in it.
Shorter Catechism Q&A 31
Q. 31. What is effectual calling?
A. Effectual calling is the work of God's Spirit, whereby, convincing us of our sin and misery, enlightening our minds in the knowledge of Christ, and renewing our wills, he doth persuade and enable us to embrace Jesus Christ, freely offered to us in the gospel.
---
---
Sunday Schedule:

Nursery Provided 1000-1200 AM



1000-1045 Bible Study for all Ages
1045-1100 Break
1100-1200 Worship (Sanctuary & Fellowship Hall), , plus online live-stream.
We thank the Lord for His faithfulness to us and for His hand of protection. Thank you for your support, encouragement and love for each other during these challenging times.
May we continue to labor together in love for the sake of the gospel and God's kingdom,
The Session
---
10:00-10:45       Adult Bible Study in the Fellowship Hall, other ages in various classrooms. (Nursery Provided)

10:45-11:00       Break
11:00-12:00       Worship (Sanctuary, plus live-stream).  Fellowship Hall live stream available for overflow and physical distancing.

Children's Church (Large Classroom)
Nursery Provided 1000 to 1200 AM
If you or your child have flu-like symptoms or a fever, please stay home and enjoy the Online Bulletin and Live-Stream.
We thank you for your prayers, for the willingness you have shown to be diligent in worship, and for your support of FPCVR.
Prayerfully, The Session