WE ARE In the Fight For VR
Order
Nursery Provided for 2 years and younger in the church nursery at 519 Main Street (4 blocks west)

6:15 PM: Arrivals at the Mill Amphitheater
6:30 PM: The Blessing and Food
Pastor Thomas Myers
7 PM:  Welcome, Introductions, and Announcements
Gary Brittain
Greetings with a Song: Matt Whittle
Amazing Grace
(My Chains Are Gone)
Verse 1
Amazing grace how sweet the sound
That saved a wretch like me
I once was lost but now I'm found
Was blind but now I see
Verse 2
'Twas grace that taught my heart to fear
And grace my fears relieved
How precious did that grace appear
The hour I first believed
Chorus
My chains are gone I've been set free
My God my Savior has ransomed me
And like a flood His mercy rains
Unending love amazing grace
Verse 3
The Lord has promised good to me
His word my hope secures
He will my shield and portion be
As long as life endures
(Chorus – 2x)
Verse 4
The earth shall soon dissolve like snow
The sun forbear to shine
But God who called me here below
Will be forever mine
Will be forever mine
You are forever mine
Keynote Message
The Purpose, Vision, Mission, and Ministry of the Church
Dr. Harry Reeder
Song of Worship:  Matt Whittle
Mighty to Save
 Verse 1
Ev'ryone needs compassion
Love that's never failing
Let mercy fall on me
Ev'ryone needs forgiveness
The kindness of a Saviour
The hope of nations
Chorus
Saviour He can move the mountains
My God is mighty to save
He is mighty to save
Forever Author of salvation
He rose and conquered the grave
Jesus conquered the grave
 Verse 2
So take me as You find me
All my fears and failures
Fill my life again
I give my life to follow
Ev'rything I believe in
Now I surrender
(Chorus)
 (Bridge)
Shine your light and let the whole world see
We're singing
For the glory of the risen King
Jesus
Shine your light and let the whole world see
We're singing
For the glory of the risen King
(Chorus – 2x)
8:30 PM: Closing Prayer
Pastor Thomas Myers
UPCOMING EVENTS
SATURDAY

SUNDAY

November 6th

9:45 AM Brunch: in Church Gym

Dr. Harry Reeder   
Vision in Focus

5:45 PM BBQ, in Church Gym

Ben Weber, Campus Outreach Director WGU

Ministry in Practice

November 7th

10:00 AM Bible Study: in Church Gym

Ben Weber

Personal Ministry

 

11:00 AM Message: in Church

Ben Weber

Spiritual Multiplication

Vision and Ministry

The Ministry of the Christian
---
Click the book cover, From Embers to a Flame, to visit the Briarwood Christian Bookstore and purchase this or other books by Dr. Reeder and other recommended authors.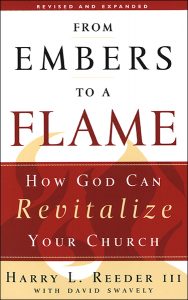 MISSIONS CONFERENCE with Dr. Harry Reeder and Ben Weber

The Missions Conference will be on November 5th, 6th, and 7th and will continue the theme, "Across the Street, and Across the Sea".  This year's emphasis Across the Street will be: WE ARE in the fight for VR!" –The Purpose, Mission, Vision, and Ministry of the Church".   The November 5th, Friday Evening meal and service will be at the Villa Rica Amphitheater, weather permitting.  Keynote Speaker: Dr. Harry Reeder

Dr. Reeder joins us again for a Saturday Brunch at 9:45 AM in the Fellowship Hall.
Ben Weber will join us for a Saturday evening BBQ at the church at 5:45 PM, again for Sunday morning Bible Study as well as deliver the sermon in the 11 AM Worship Service.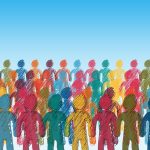 HOUSE OF PRAYER FOR ALL NATIONS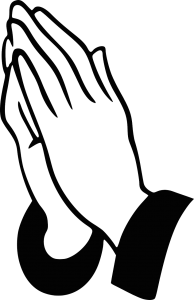 Prayer Group now meets via Zoom Wednesdays at 7 PM.
Call the church office for info.

WOMEN'S BIBLE STUDY
Wednesdays at 10am, PRECEPT BIBLE STUDY
A 10-week ladies precept Bible study began on Sept. 8th at 10am. The group is studying the 7 Churches  of Revelation. Contact Debby Morgan for more info. If childcare is needed contact Jeanie Forlaw.