First Presbyterian Church of Villa Rica
Order for the Worship of God
SUNDAY, August 29th, 2021, 11 AM

At Church and Online


(Live Stream and Online Bulletin)



Nursery 10 AM to 12 PM
10 AM Bible Study for all ages
11 AM Worship Services
COVID protocols: The leadership strongly recommends that everyone wear a mask in common areas when not seated for worship or Sunday school. We understand that many of us have been vaccinated, or have antibodies from getting the virus, and may not want to wear masks anymore. We would urge you to do so for any among us that are in poor health and susceptible to a severe reaction, or have a condition that does not allow them to be vaccinated. Currently the hospitals in Georgia are at capacity and we don't want to add to the strain on their resources. Current reports are that this strain of the virus may start declining soon so we are hopeful that this strong recommendation will only be in effect until the end of September.  
Philippians 2:3-4
(ESV) Do nothing from selfish ambition or conceit, but in humility count others more significant than yourselves. 4 Let each of you look not only to his own interests, but also to the interests of others. 

The Elders and Deacons of First Presbyterian Church of Villa Rica.  
GATHERING OF GOD'S PEOPLE
"Gather the people to me, that I may let them hear my words, so that they may learn to fear me all the days that they live on the earth, and that they may teach their children so." – Deuteronomy 4:10
Online Bulletin
PRELUDE
(As we prepare our hearts for worship let us quiet our hearts and our cell phones.)
Sermon:
"The Assurance, Joy, and Brazen Confidence of the True Christian:

#8 Our Present Sufferings… They Cannot Begin to Compare to Our Future Glory!

Bulletin/Order of Worship
WELCOME & ANNOUNCEMENTS
CALL TO WORSHIP
INVOCATION

(All Scripture references are from the English Standard Version, ESV, unless otherwise noted.)
Worship through Hymn of Thanksgiving
"Come, Thou Almighty King"

(101)
Verse 1
Come, thou Almighty King,
help us thy name to sing,
help us to praise.
Father, all glorious,
o'er all victorious,
come and reign over us,
Ancient of Days.
Verse 2
Come, thou Incarnate Word,
gird on thy mighty sword,
our prayer attend.
Come, and thy people bless,
and give thy Word success;
Spirit of holiness,
on us descend.
Verse 3
Come, Holy Comforter,
thy sacred witness bear
in this glad hour.
Thou who almighty art,
now rule in every heart,
and ne'er from us depart,
Spirit of pow'r.
Verse 4
To the great One in Three
eternal praises be,
hence evermore.
His sovereign majesty
may we in glory see,
and to eternity
love and adore.
Worship through Apostles' Creed Reading
MISSIONARY COMMISSIONING SERVICE
---
Worship Through Songs of Praise:
Knowing You
Verse 1
All I once held dear, built my life upon
All this world reveres, and wars to own
All I once thought gain, I have counted loss
Spent and worthless now, compared to this
Chorus
Knowing You, Jesus, knowing You
There is no greater thing
You're my all, You're the best
You're my joy, my righteousness,
And I love You, Lord
Verse 2
Now my heart's desire is to know You more
To be found in You, and known as Yours
To possess by faith, what I could not earn
All surpassing gift of righteousness
(Chorus)
 Verse 3
Oh to know the pow'r of Your risen life
And to know You in Your sufferings
To become like You, in Your death, my Lord
So with You to live and never die
(Chorus-2x)
Ending
And I love you, Lord
And I love you, Lord
Shout to The Lord
Verse
My Jesus my Savior
Lord there is none like You
All of my days I want to praise
The wonders of Your mighty love
My comfort my shelter
Tower of refuge and strength
Let every breath all that I am
Never cease to worship You
 Chorus
Shout to the Lord
All the earth let us sing
Power and majesty
Praise to the King
Mountains bow down
And the seas will roar
At the sound of Your name
I sing for joy
At the work of Your hands
Forever I'll love You
Forever I'll stand
Nothing compares to the promise
I have in You
(Repeat)
---
PASTORAL PRAYER
WORSHIP THROUGH TITHES AND OFFERINGS



Offertory Song:
Have Thine Own Way, Lord! #688

Verse 1
Have thine own way, Lord! Have thine own way!
Thou art the potter; I am the clay.
Mold me and make me after thy will,
while I am waiting, yielded and still.
Verse 2
Have thine own way, Lord! Have thine own way!
Search me and try me, Master, today!
Whiter than snow, Lord, wash me just now,
as in thy presence humbly I bow.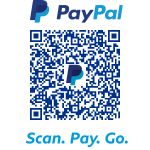 Children Released to Children's Church
Worship through Exposition of God's Word: Reverend Thomas Myers

Sermon: "

The Assurance, Joy, and Brazen Confidence of the True Christian:

Part 

#8 Our Present sufferings…. They Cannot Begin to Compare with our Future
Glory!
Reverend Thomas Myers
Life in the Spirit
​1 There is therefore now no condemnation for those who are in Christ Jesus. 2 For the law of the Spirit of life has set you free in Christ Jesus from the law of sin and death. 3 For God has done what the law, weakened by the flesh, could not do. By sending his own Son in the likeness of sinful flesh and for sin, he condemned sin in the flesh, 4 in order that the righteous requirement of the law might be fulfilled in us, who walk not according to the flesh but according to the Spirit. 5 For those who live according to the flesh set their minds on the things of the flesh, but those who live according to the Spirit set their minds on the things of the Spirit. 6 For to set the mind on the flesh is death, but to set the mind on the Spirit is life and peace. 7 For the mind that is set on the flesh is hostile to God, for it does not submit to God's law; indeed, it cannot. 8 Those who are in the flesh cannot please God.
9 You, however, are not in the flesh but in the Spirit, if in fact the Spirit of God dwells in you. Anyone who does not have the Spirit of Christ does not belong to him. 10 But if Christ is in you, although the body is dead because of sin, the Spirit is life because of righteousness. 11 If the Spirit of him who raised Jesus from the dead dwells in you, he who raised Christ Jesus from the dead will also give life to your mortal bodies through his Spirit who dwells in you.
Heirs with Christ
12 So then, brothers, we are debtors, not to the flesh, to live according to the flesh. 13 For if you live according to the flesh you will die, but if by the Spirit you put to death the deeds of the body, you will live. 14 For all who are led by the Spirit of God are sons of God. 15 For you did not receive the spirit of slavery to fall back into fear, but you have received the Spirit of adoption as sons, by whom we cry, "Abba! Father!" 16 The Spirit himself bears witness with our spirit that we are children of God, 17 and if children, then heirs—heirs of God and fellow heirs with Christ, provided we suffer with him in order that we may also be glorified with him.
Future Glory
18 For I consider that the sufferings of this present time are not worth comparing with the glory that is to be revealed to us. 19 For the creation waits with eager longing for the revealing of the sons of God. 20 For the creation was subjected to futility, not willingly, but because of him who subjected it, in hope 21 that the creation itself will be set free from its bondage to corruption and obtain the freedom of the glory of the children of God. 22 For we know that the whole creation has been groaning together in the pains of childbirth until now. 23 And not only the creation, but we ourselves, who have the firstfruits of the Spirit, groan inwardly as we wait eagerly for adoption as sons, the redemption of our bodies. 24 For in this hope we were saved. Now hope that is seen is not hope. For who hopes for what he sees? 25 But if we hope for what we do not see, we wait for it with patience.
26 Likewise the Spirit helps us in our weakness. For we do not know what to pray for as we ought, but the Spirit himself intercedes for us with groanings too deep for words. 27 And he who searches hearts knows what is the mind of the Spirit, because the Spirit intercedes for the saints according to the will of God. 28 And we know that for those who love God all things work together for good, for those who are called according to his purpose. 29 For those whom he foreknew he also predestined to be conformed to the image of his Son, in order that he might be the firstborn among many brothers. 30 And those whom he predestined he also called, and those whom he called he also justified, and those whom he justified he also glorified.
God's Everlasting Love
31 What then shall we say to these things? If God is for us, who can be against us? 32 He who did not spare his own Son but gave him up for us all, how will he not also with him graciously give us all things? 33 Who shall bring any charge against God's elect? It is God who justifies. 34 Who is to condemn? Christ Jesus is the one who died—more than that, who was raised—who is at the right hand of God, who indeed is interceding for us. 35 Who shall separate us from the love of Christ? Shall tribulation, or distress, or persecution, or famine, or nakedness, or danger, or sword? 36 As it is written,
"For your sake we are being killed all the day long;
we are regarded as sheep to be slaughtered."
37 No, in all these things we are more than conquerors through him who loved us. 38 For I am sure that neither death nor life, nor angels nor rulers, nor things present nor things to come, nor powers, 39 nor height nor depth, nor anything else in all creation, will be able to separate us from the love of God in Christ Jesus our Lord.
Matthew 5:10-12
10 "Blessed are those who are persecuted for righteousness' sake, for theirs is the kingdom of heaven.
11 "Blessed are you when others revile you and persecute you and utter all kinds of evil against you falsely on my account. 12 Rejoice and be glad, for your reward is great in heaven, for so they persecuted the prophets who were before you.
1st Peter 3:14-17
14 But even if you should suffer for righteousness' sake, you will be blessed. Have no fear of them, nor be troubled, 15 but in your hearts honor Christ the Lord as holy, always being prepared to make a defense to anyone who asks you for a reason for the hope that is in you; yet do it with gentleness and respect, 16 having a good conscience, so that, when you are slandered, those who revile your good behavior in Christ may be put to shame. 17 For it is better to suffer for doing good, if that should be God's will, than for doing evil.
1st Peter 4:12-19
12 Beloved, do not be surprised at the fiery trial when it comes upon you to test you, as though something strange were happening to you. 13 But rejoice insofar as you share Christ's sufferings, that you may also rejoice and be glad when his glory is revealed. 14 If you are insulted for the name of Christ, you are blessed, because the Spirit of glory and of God rests upon you. 15 But let none of you suffer as a murderer or a thief or an evildoer or as a meddler. 16 Yet if anyone suffers as a Christian, let him not be ashamed, but let him glorify God in that name. 17 For it is time for judgment to begin at the household of God; and if it begins with us, what will be the outcome for those who do not obey the gospel of God? 18 And
"If the righteous is scarcely saved,
    what will become of the ungodly and the sinner?"
19 Therefore let those who suffer according to God's will entrust their souls to a faithful Creator while doing good.
Worship through Hymn of Commitment:

What a Friend We Have in Jesus

#629
Verse 1
What a Friend we have in Jesus,
all our sins and griefs to bear!
What a privilege to carry
ev'rything to God in prayer!
O what peace we often forfeit,
O what needless pain we bear,
all because we do not carry
ev'rything to God in prayer.
Verse 2
Have we trials and temptations?
Is there trouble anywhere?
We should never be discouraged:
take it to the Lord in prayer!
Can we find a friend so faithful,
who will all our sorrows share?
Jesus knows our ev'ry weakness–
take it to the Lord in prayer!
Verse 3
Are we weak and heavy-laden,
cumbered with a load of care?
Precious Savior, still our refuge–
take it to the Lord in prayer!
Do thy friends despise, forsake thee?
Take it to the Lord in prayer!
In his arms he'll take and shield thee;
thou wilt find a solace there.
Benediction

Doxology: Hymn #731
Praise God from whom all blessings flow;
Praise him, all creatures here below;
Praise him above, ye heav'ly host;
Praise Father, Son, and Holy Ghost. Amen.
THIS WEEK AND UPCOMING EVENTS
---
SMALL GROUPS TODAY:

Whittle/Dickinson Group: Meeting at 5 PM today outside at the Dickinson's home. Bring a dish to share.
Mitchell/Forlaw Group: Will resume meeting after Labor Day.
NEW! Missions Small Group This Thursday:  Every 1st and 3rd Thursday evening from 7-8 PM.  The group enjoyed a great  meeting at Wally and Beverly's home last time.  This week's meeting (September 2nd) the group meets at John and Marva's home; (the group rotates location and meets in various member's homes). This new small group led by Teaching Elder Tom Myers and Ruling Elder Gary Brittain is sponsored by the Missions Committee, but everyone is invited.  This task oriented group spends the 1st 30 minutes in prayer and study the Word of God, and the second thirty minutes to prepare for the Missions Conference on November 5th, 6th, and 7th.  The group will have its last meeting on November 11th.
MISSIONS CONFERENCE
The Missions Conference will be on November 5th, 6th, and 7th and will continue the theme, "Across the Street, and Across the Sea".  This year's emphasis will be: "The Purpose, Mission, Vision, and Ministry of the Church".  Anchor Speaker: Dr. Harry Reeder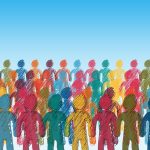 PRAYER CARDS
Please complete the prayer request form in the right margin of this page, or if on your phone, scroll to the bottom of the page to find the form.  There are also index cards next to the bulletins on the tables in the back. Pastor Tom would like to know how he can pray for you. You may enter your request in the form on this page, put them in the offering box, or hand them to Pastor Tom.
HYMN SINGING
No visitation/singing after church is planned for today.
CHURCH LUNCHEON September 19th!
There will be a potluck lunch following the service on the 3rd Sunday of each month. (Next is September 19th) Bring a dish to share. This is a time of fellowship with old and new friends.  Visitors are welcome! There is always plenty of food.
(Please Stand As Able)



HOUSE OF PRAYER FOR ALL NATIONS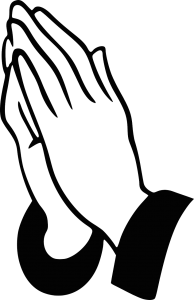 Prayer Group now meets in person at 7 PM in the Church Conference Room.
Call the church office for info.

WOMEN'S BIBLE STUDY
Wednesdays at 10am, PRECEPT BIBLE STUDY
The Precept Bible study on the book of Acts will be meeting at 10 am on Wednesday in the Fellowship Building.
Women's Ministry Quarterly Meeting Today

The Women in the Church quarterly meeting will be held today, August 29th, following morning Worship.  Please contact Donna Lisenby to RSVP.
Other Resources
Kingdom Outreach:  See our Missions and Outreach Page
 What is Happening this Week, this Month?  Visit our This Week page.

A YEAR IN TABLETALK
You are invited to join us in reading through Tabletalk devotions for the year of 2021. January's edition will be available by the offering box in the Sanctuary. You can purchase a subscription by calling 1-800-435-4343 or by visiting the Table Talk website. You can also begin a free subscription through the website.
Continue to pray and encourage one another.1 Thessalonians 5:11
Therefore encourage one another and build one another up, just as you are doing.
---
---
Secondary Resources for Further Study
(The Bible itself being the only Living, Infallible, Sufficient, and Authoritative rule of faith and practice.)

Westminster Confession Of Faith (modern English)
Chapter 31 Synods and Councils 1. The assemblies which are generally called synods or councils ought to be held for the better government and continuing improvement of the church. By virtue of their office and the power Christ has given them to build up and not destroy, the leaders of particular churches should arrange for such assemblies and meet together in them as often as is judged necessary for the good of the church. 2. As far as the ministry is concerned, it is the responsibility of synods and councils to settle controversies of faith and cases relating to matters of conscience, to set down rules and directions
for the better administration of the public worship of God and of church government, and to hear complaints in cases of maladministration and authoritatively to settle them. If these decisions conform to the word of God, they are to be accepted reverently and submissively, not only because they agree with the word but also because they rest on authority ordained and arranged by God in his word. 3. Since apostolic times all synods and councils, whether general or local, may make mistakes, and many have. Consequently synods and councils are not to be made a final authority in questions of faith and living but are to be used as an aid to both. 3. see General Note. 4. Synods and councils should consider and settle only ecclesiastical questions. They are not to meddle in civil affairs which concern the state except in extraordinary cases of modest petitions or in an advisory capacity prompted by religious conscience, when requested by civil authorities.
Chapter 32 The Condition of Man after Death and the Resurrection of the Dead 1. After death the bodies of human beings decompose and return to dust,1 but their souls, which do not die or sleep, have an immortal existence and immediately return to God who created them.2 The souls of the righteous are then perfected in holiness and are received into the highest heavens, where they behold the face of God in light and glory and wait for the full redemption of their bodies.3 The souls of the wicked are thrown into hell, where they remain in torment and complete darkness, set apart for the great day of judgment.4 Scripture recognizes only these two places, and no other, for souls separated from their bodies. Those who are alive at the last day will not die but will be changed.5 At that time all the dead will be raised with the very same bodies and no other than the same bodies they had before, although with different characteristics, which will be united again to their souls forever.6 5see preceding context. 3. By the power of Christ the bodies of the unjust shall be raised to dishonor, but by his Spirit the bodies of the just will be raised to honor and be made according to the pattern of his own glorious body.
Heidelberg Catechism: Lord's Day 45
Q 116.  Why is prayer necessary for Christians?
A.  Because it is the chief part of thankfulness which God requires of us; and also, because God will give His grace and Holy Spirit to those only who with sincere desires continually ask them of Him, and are thankful for them.
Q 117.  What are the requisites of that prayer which is acceptable to God and which He will hear?
A.  First, that we from the heart pray to the one true God only, who hath manifested Himself in His Word, for all things He hath commanded us to ask of Him; secondly, that we rightly and thoroughly know our need and misery, that so we may deeply humble ourselves in the presence of His divine majesty; thirdly, that we be fully persuaded that He, notwithstanding that we are unworthy of it, will, for the sake of Christ our Lord, certainly hear our prayer, as He has promised us in His Word.
Q118.  What hath God commanded us to ask of Him?
A.  All things necessary for soul and body, which Christ our Lord has comprised in that prayer He Himself has taught us.
Q119.  What are the words of that prayer?
A.  Our Father which art in heaven, hallowed be Thy name. Thy kingdom come. Thy will be done in earth, as it is in heaven. Give us this day our daily bread. And forgive us our debts, as we forgive our debtors. And lead us not into temptation, but deliver us from evil. For Thine is the kingdom, and the power, and the glory, forever. Amen.
Lord's Day 10
Q&A 27
Q. What do you understand by the providence of God?
A. The almighty and ever present power of God1 by which God upholds, as with his hand, heaven and earth and all creatures,2 and so rules them that leaf and blade, rain and drought, fruitful and lean years, food and drink, health and sickness, prosperity and poverty—3all things, in fact, come to us not by chance4 but by his fatherly hand.5
Q&A 28
Q. How does the knowledge of God's creation and providence help us?
A. We can be patient when things go against us,1 thankful when things go well,2 and for the future we can have good confidence in our faithful God and Father that nothing in creation will separate us from his love.3 For all creatures are so completely in God's hand that without his will they can neither move nor be moved.
…from the HEIDELBERG CATECHISM: READING, Lord's Day 45
Q. Why is prayer necessary for Christians?
A. Because prayer is the most important part of the thankfulness which God requires of us. Moreover, God will give His grace and the Holy Spirit only to those who constantly and with heartfelt longing ask Him for these gifts and thank Him for them.
117 Q. What belongs to a prayer which pleases God and is heard by Him?
A: First, we must from the heart call upon the one true God only, who has revealed Himself in His Word, for all that He has commanded us to pray. Second, we must thoroughly know our need and misery, so that we may humble ourselves before God. Third, we must rest on this firm foundation that, although we do not deserve it, God will certainly hear our prayer for the sake of Christ our Lord, as He has promised us in His Word.
118 Q. What has God commanded us to ask of Him?
A: All the things we need for body and soul, as included in the prayer which Christ our Lord Himself taught us.
 119 Q. What is the Lord's prayer?
A; Our Father who art in heaven, Hallowed be Thy Name. Thy kingdom come, Thy will be done, On earth as it is in heaven. Give us this day our daily bread; And forgive us our debts, As we also have forgiven our debtors; And lead us not into temptation, But deliver us from the evil one. For Thine is the kingdom, and the power, and the glory, forever. Amen.
---
…from the Westminster Confession of Faith 
Chapter X

Effectual Calling
 At the right time, appointed by him, God effectually calls all those and only those whom he has predestined to life. He calls them by his word and Spirit out of their natural state of sin and death into grace and salvation through Jesus Christ. He enlightens their minds spiritually with a saving understanding of the things of God. He takes away their heart of stone and gives them a heart of flesh. He renews their wills and by his almighty power leads them to what is good. And so he effectually draws them to Jesus Christ. But they come to Jesus voluntarily, having been made willing by God's grace.
This effectual call is freely made by God and is entirely an act of his special grace. It does not depend on anything God foreknew or foresaw about the person called,  who is completely passive. God himself gives life and renewal by the Holy Spirit. He thereby enables each person to answer his call and to accept the grace he offers and actually gives.
CHAPTER XVIII Of the Assurance of Grace and Salvation 
Although hypocrites and other unregenerate people may vainly deceive themselves with false hopes and fleshly presumptions of being in God's favor and in a state of salvation (a hope of theirs that will perish), yet people who truly believe in the Lord Jesus and love him in sincerity, trying to walk in all good conscience before him, may be assured with certainty in this life that they are in the state of grace, and may rejoice in the hope of the glory of God, a hope that will never make them ashamed.
This certainty is not a bare conjectural and probable belief grounded on a fallible hope, but a confident assurance of faith founded on

the divine truth of the promises of salvation,
the inward evidence of those graces unto which these promises are made,
and the testimony of the Spirit of adoption witnessing with our spirits that we are the children of God.
This Spirit is the down payment of our inheritance, by which we are sealed to the day of redemption.

This confident assurance does not belong to the essence of faith, so that a true believer may wait a long time and come into conflict with many difficulties before he partakes of it. Yet, being enabled by the Spirit to know the things that are freely given to him by God, a person may attain it, without extraordinary revelation, in the right use of ordinary means. Therefore it is the duty of each person to give great diligence to make sure of his calling and selection by God, so that by it his heart may be enlarged in peace and joy in the Holy Spirit, in love and thankfulness to God, and in strength and cheerfulness in the duties of obedience, which are the proper fruits of this assurance. Thus this assurance is far from inclining people to looseness.
True believers may have the assurance of their salvation shaken in various ways, diminished, and cease for a time,
by negligence in preserving it,
by falling into some special sin which wounds the conscience and grieves the Spirit;
by some sudden or vehement temptation,
or by God's withdrawing the light of his face, allowing even those who fear him to walk in darkness and to have no light.
Yet are they never utterly destitute of the seed of God, the life of faith, the love of Christ and the brethren, sincerity of heart, and consciousness of duty, all of which the operation of the Spirit may use to revive this assurance in due time. In the meantime, they are supported by the Spirit from utter despair.
---
Special Announcement
Dear Believers of First Pres. Villa Rica,
COVID restrictions are cancelled, however please respect physical distancing from anyone wearing a mask. If someone is wearing a mask, they either would like protection by masking and physical distancing, or they may be protecting others.  Either way, please respect the person by respecting mask.
 Sunday Schedule:

Nursery Provided 1000-1200 AM



1000-1045 Bible Study for all Ages
1045-1100 Break
1100-1200 Worship 2 (Sanctuary & Fellowship Hall), , plus online live-stream:
Masks encouraged indoors until seated, physical distancing is also encouraged.

We thank the Lord for His faithfulness to us and for His hand of protection. Thank you for your support, encouragement and love for each other during these challenging times.
May we continue to labor together in love for the sake of the gospel and God's kingdom,
The Session
---
10:00-10:45       Adult Bible Study in the Fellowship Hall, other ages in various classrooms. (Nursery Provided)

10:45-11:00       Break
11:00-12:00       Worship (Sanctuary, plus live-stream).  Fellowship Hall live stream available for overflow.

Children's Church (Large Classroom)
Nursery Provided 1000 to 1200 AM

COVID protocols: The leadership strongly recommends that everyone wear a mask in common areas when not seated for worship or Sunday school. We understand that many of us have been vaccinated, or have antibodies from getting the virus, and may not want to wear masks anymore. We would urge you to do so for any among us that are in poor health and susceptible to a severe reaction, or have a condition that does not allow them to be vaccinated. Currently the hospitals in Georgia are at capacity and we don't want to add to the strain on their resources. Current reports are that this strain of the virus may start declining soon so we are hopeful that this strong recommendation will only be in effect until the end of September.
If you or your child have flu-like symptoms or a fever, please stay home.
We thank you for your prayers, for the willingness you have shown to be diligent in worship, and for your support of FPCVR.
Prayerfully, The Session
---
Westminster Confession of Faith in Modern English

Chapter 11 – Justification
1. Those whom God effectually calls he also freely justifies. He does not pour righteousness into them but pardons their sins and looks on them and accepts them as if they were righteous—not because of anything worked in them or done by them, but for Christ's sake alone. He does not consider their faith itself, the act of believing, as their righteousness or any other obedient response to the gospel on their part. Rather, he imputes to them the obedience and judicial satisfaction earned by Christ. For their part, they receive and rest on Christ and his righteousness by faith (and this faith is not their own but is itself a gift of God).
2. Faith, thus receiving and resting on Christ and his righteousness, is the only means of justification. In the person justified, however, it is always accompanied by all the other saving graces and is not a dead faith, but works by love.
3. By his obedience and death Christ completely discharged the debt of all those who are so justified, and he made the correct, real, and full satisfaction to his Father's justice on their behalf. Since Christ was voluntarily given by the Father for them, and since his obedience and satisfaction were accepted in their place and not for anything in them, their justification is the result only of his free grace—so that both the perfect justice and the rich grace of God might be glorified in the justification of sinners.
4. God did, from all eternity, decree to justify all the elect,l and Christ did, in the fullness of time, die for their sins, and rise again for their justification:  nevertheless, they are not justified, until the Holy Spirit doth, in due time, actually apply Christ unto them.
5. God doth continue to forgive the sins of those that are justified; and, although they can never fall from the state of justification,p yet they may, by their sins, fall under God's fatherly displeasure, and not have the light of his countenance restored unto them, until they humble themselves, confess their sins, beg pardon, and renew their faith and repentance.
6. The justification of believers under the Old Testament was in all these respects identical with the justification of believers under the New Testament.
Shorter Catechism Q&A 33
Q: What is justification?
A: Justification is an act of God's free grace, wherein he pardoneth all our sins, and accepteth us as righteous in his sight, only for the righteousness of Christ imputed to us, and received by faith alone.