First Presbyterian Church of Villa Rica
Order for the Worship of God
SUNDAY, July 11th, 2021, 11 AM

At Church and Online


(Live Stream and Online Bulletin)



8:30 AM Worship Service Cancelled UFN
9:30 AM Gathering Grounds Cancelled UFN (In Fellowship Hall —coffee, donuts)
Nursery 10 AM to 12 PM
10 AM Sunday School for all ages
11 AM Worship Services
COVID protocols are no longer required, however please respect physical distancing for anyone who chooses to wear a mask.
GATHERING OF GOD'S PEOPLE
"Gather the people to me, that I may let them hear my words, so that they may learn to fear me all the days that they live on the earth, and that they may teach their children so." – Deuteronomy 4:10
Online Bulletin
PRELUDE
(As we prepare our hearts for worship let us quiet our hearts and our cell phones.)
Sermon:
"The Assurance, Joy, and Brazen Confidence of the True Christian"
Bulletin/Order of Worship
WELCOME & ANNOUNCEMENTS
CALL TO WORSHIP
INVOCATION

(All Scripture references are from the English Standard Version, ESV, unless otherwise noted.)
Worship through Hymn of Thanksgiving
Verse 1
Rejoice, the Lord is King:
your Lord and King adore!
Rejoice, give thanks, and sing,
and triumph evermore.
Chorus
Lift up your heart, lift up your voice!
Rejoice, again I say, rejoice!
Verse 2
Jesus the Savior reigns,
the God of truth and love;
when he had purged our stains,
he took his seat above.
(Chorus)
Verse 3
His kingdom cannot fail,
he rules o'er earth and heav'n;
the keys of death and hell
are to our Jesus giv'n.
(Chorus)
Verse 4
He sits at God's right hand
till all his foes submit,
and bow to his command,
and fall beneath his feet.
(Chorus)
Verse 5
Rejoice in glorious hope!
Our Lord, the Judge, shall come,
and take his servants up
to their eternal home.
(Chorus)
Worship through Psalter Reading
Psalm 103

(page 821-822)



Praise the Lord, my soul;
    all my inmost being, praise his holy name.
Praise the Lord, my soul,
    and forget not all his benefits—
who forgives all your sins
    and heals all your diseases,
who redeems your life from the pit
    and crowns you with love and compassion,
who satisfies your desires with good things
    so that your youth is renewed like the eagle's.
The Lord works righteousness
    and justice for all the oppressed.
He made known his ways to Moses,
    his deeds to the people of Israel:
The Lord is compassionate and gracious,
    slow to anger, abounding in love.
He will not always accuse,
    nor will he harbor his anger forever;
he does not treat us as our sins deserve
    or repay us according to our iniquities.
For as high as the heavens are above the earth,
    so great is his love for those who fear him;
as far as the east is from the west,
    so far has he removed our transgressions from us.
As a father has compassion on his children,
    so the Lord has compassion on those who fear him;
for he knows how we are formed,
    he remembers that we are dust.
The life of mortals is like grass,
    they flourish like a flower of the field;
the wind blows over it and it is gone,
    and its place remembers it no more.
But from everlasting to everlasting
    the Lord's love is with those who fear him,
    and his righteousness with their children's children—
with those who keep his covenant
    and remember to obey his precepts.
The Lord has established his throne in heaven,
    and his kingdom rules over all.
Praise the Lord, you his angels,
    you mighty ones who do his bidding,
    who obey his word.
Praise the Lord, all his heavenly hosts,
    you his servants who do his will.
Praise the Lord, all his works
    everywhere in his dominion.
Praise the Lord, my soul.
Worship Through Songs of Praise:
"Bless The Lord O My Soul (10,000 Reasons)"
Chorus
Bless the Lord O my soul O my soul
Worship His holy name
Sing like never before O my soul
I'll worship Your holy name
Verse 1
The sun comes up it's a new day dawning
It's time to sing Your song again
Whatever may pass and whatever lies before me
Let me be singing when the evening comes
(Chorus)
Verse 2
You're rich in love and You're slow to anger
Your name is great and Your heart is kind
For all Your goodness I will keep on singing
Ten thousand reasons for my heart to find
(Chorus)
Verse 3
And on that day when my strength is failing
The end draws near and my time has come
Still my soul will sing Your praise unending
Ten thousand years and then forevermore
(Chorus 2x)
Ending
Worship Your holy name
Lord I'll worship Your holy name
"Offering"
Verse 1
The sun cannot compare to the glory of Your love
There is no shadow in Your presence
No mortal man would dare to stand before Your throne
Before the Holy One of Heaven
It's only by Your blood it's only through Your mercy
Lord I come
Chorus
I bring an offering of worship to my King
No one on earth deserves the praises that I sing
Jesus may You receive the honor that You're due
Oh Lord I bring an offering to You
(Repeat song)
Chorus (2x, 2nd time acapella)
I bring an offering of worship to my King
No one on earth deserves the praises that I sing
Jesus may You receive the honor that You're due
Oh Lord I bring an offering to You
Ending
Oh Lord I bring an offering to You
Oh Lord I bring an offering to You
PASTORAL PRAYER
WORSHIP THROUGH TITHES AND OFFERINGS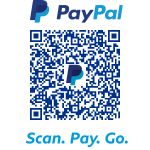 Children Released to Children's Church
Worship through Exposition of God's Word: Reverend Thomas Myers

Sermon: "The Assurance, Joy, and Brazen Confidence of the True Christian"
Reverend Thomas Myers
Romans 8:1-4
Life in the Spirit
1 There is therefore now no condemnation for those who are in Christ Jesus. 2 For the law of the Spirit of life has set you free in Christ Jesus from the law of sin and death. 3 For God has done what the law, weakened by the flesh, could not do. By sending his own Son in the likeness of sinful flesh and for sin, he condemned sin in the flesh, 4 in order that the righteous requirement of the law might be fulfilled in us, who walk not according to the flesh but according to the Spirit.

Ephesians 2:1-10
By Grace Through Faith
​1 And you were dead in the trespasses and sins 2 in which you once walked, following the course of this world, following the prince of the power of the air, the spirit that is now at work in the sons of disobedience— 3 among whom we all once lived in the passions of our flesh, carrying out the desires of the body and the mind, and were by nature children of wrath, like the rest of mankind. 4 But God, being rich in mercy, because of the great love with which he loved us, 5 even when we were dead in our trespasses, made us alive together with Christ—by grace you have been saved— 6 and raised us up with him and seated us with him in the heavenly places in Christ Jesus, 7 so that in the coming ages he might show the immeasurable riches of his grace in kindness toward us in Christ Jesus. 8 For by grace you have been saved through faith. And this is not your own doing; it is the gift of God, 9 not a result of works, so that no one may boast. 10 For we are his workmanship, created in Christ Jesus for good works, which God prepared beforehand, that we should walk in them.
Worship through Hymn of Commitment:

599. 

"

Savior, Like a Shepherd Lead Us"
Verse 1
Savior, like a shepherd lead us,
much we need thy tender care;
in thy pleasant pastures feed us,
for our use thy folds prepare:
blessed Jesus, blessed Jesus,
thou hast bought us, thine we are;
blessed Jesus, blessed Jesus,
thou hast bought us, thine we are.
Verse 2
We are thine; do thou befriend us,
be the guardian of our way;
keep thy flock, from sin defend us,
seek us when we go astray:
blessed Jesus, blessed Jesus,
hear, O hear us when we pray;
blessed Jesus, blessed Jesus,
hear, O hear us when we pray.
Verse 3
Thou hast promised to receive us,
poor and sinful though we be;
thou hast mercy to relieve us,
grace to cleanse, and pow'r to free:
blessed Jesus, blessed Jesus,
let us early turn to thee;
blessed Jesus, blessed Jesus,
let us early turn to thee.
Verse 4
Early let us seek thy favor;
early let us do thy will;
blessed Lord and only Savior,
with thy love our bosoms fill:
blessed Jesus, blessed Jesus,
thou hast loved us, love us still,
blessed Jesus, blessed Jesus,
thou hast loved us, love us still.
Benediction

Doxology: Hymn #731
Praise God from whom all blessings flow;
Praise him, all creatures here below;
Praise him above, ye heav'ly host;
Praise Father, Son, and Holy Ghost. Amen.
THIS WEEK AND UPCOMING EVENTS
---
GATHERING GROUNDS

(Cancelled UFA)




Please join us in the fellowship hall Sunday mornings from 9:30-10:00 am for coffee and donuts.
SMALL GROUPS TODAY:

Whittle/Dickinson Group:  No meeting today, volunteer for VBS.
Mitchell/Forlaw Group: No meeting today, volunteer for VBS
VBS TODAY!

Calling all Olympians! Join us as we go the distance with Joshua, the great champion of the Bible who points us to Jesus!
July 11-15 from 6-8 pm
Registration Forms on Back Table in Sanctuary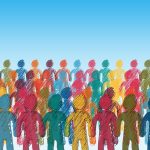 PRAYER CARDS
Please complete the prayer request form in the right margin of this page, or if on your phone, scroll to the bottom of the page to find the form.  There are also index cards next to the bulletins on the tables in the back. Pastor Tom would like to know how he can pray for you. You may enter your request in the form on this page, put them in the offering box, or hand them to Pastor Tom.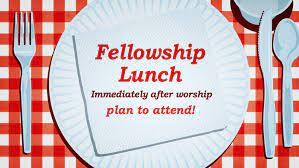 CHURCH LUNCHEON NEXT WEEK!
There will be a potluck lunch following the service on July 18th and the 3rd Sunday of each month following. Bring a dish to share. This is a time of fellowship with old and new friends.
(Please Stand As Able)



HOUSE OF PRAYER FOR ALL NATIONS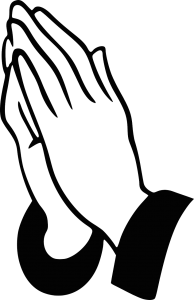 Prayer Group will begin again in the fall. Watch for an email with the link or call the church office for info.

WOMEN'S BIBLE STUDY
Wednesdays at 10am, PRECEPT BIBLE STUDY
There will be summer Precept Study on Esther.  Its a 4 week class and would have classes on July 7, July 22 (which is a Thursday) August 11 and August 18. Classes are from 10-12:30, if you stay to watch video.
We will discuss lesson 1 on July 7, so books need to be ordered this week. If anyone interested please text or call Debby Morgan.
Other Resources
Kingdom Outreach:  See our Missions and Outreach Page
 What is Happening this Week, this Month?  Visit our This Week page.

A YEAR IN TABLETALK
You are invited to join us in reading through Tabletalk devotions for the year of 2021. January's edition will be available by the offering box in the Sanctuary. You can purchase a subscription by calling 1-800-435-4343 or by visiting the Table Talk website. You can also begin a free subscription through the website.
Continue to pray and encourage one another.1 Thessalonians 5:11
Therefore encourage one another and build one another up, just as you are doing.
---

---
Secondary Resources for Further Study
(The Bible itself being the only Living, Infallible, Sufficient, and Authoritative rule of faith and practice.)

CHAPTER XVIII Of the Assurance of Grace and Salvation 
Although hypocrites and other unregenerate people may vainly deceive themselves with false hopes and fleshly presumptions of being in God's favor and in a state of salvation (a hope of theirs that will perish), yet people who truly believe in the Lord Jesus and love him in sincerity, trying to walk in all good conscience before him, may be assured with certainty in this life that they are in the state of grace, and may rejoice in the hope of the glory of God, a hope that will never make them ashamed.
This certainty is not a bare conjectural and probable belief grounded on a fallible hope, but a confident assurance of faith founded on

the divine truth of the promises of salvation,
the inward evidence of those graces unto which these promises are made,
and the testimony of the Spirit of adoption witnessing with our spirits that we are the children of God.
This Spirit is the down payment of our inheritance, by which we are sealed to the day of redemption.

This confident assurance does not belong to the essence of faith, so that a true believer may wait a long time and come into conflict with many difficulties before he partakes of it. Yet, being enabled by the Spirit to know the things that are freely given to him by God, a person may attain it, without extraordinary revelation, in the right use of ordinary means. Therefore it is the duty of each person to give great diligence to make sure of his calling and selection by God, so that by it his heart may be enlarged in peace and joy in the Holy Spirit, in love and thankfulness to God, and in strength and cheerfulness in the duties of obedience, which are the proper fruits of this assurance. Thus this assurance is far from inclining people to looseness.
True believers may have the assurance of their salvation shaken in various ways, diminished, and cease for a time,
by negligence in preserving it,
by falling into some special sin which wounds the conscience and grieves the Spirit;
by some sudden or vehement temptation,
or by God's withdrawing the light of his face, allowing even those who fear him to walk in darkness and to have no light.
Yet are they never utterly destitute of the seed of God, the life of faith, the love of Christ and the brethren, sincerity of heart, and consciousness of duty, all of which the operation of the Spirit may use to revive this assurance in due time. In the meantime, they are supported by the Spirit from utter despair.
Special Announcement
Dear Believers of First Pres. Villa Rica,
COVID restrictions are cancelled, however please respect physical distancing from anyone wearing a mask. If someone is wearing a mask, they either would like protection by masking and physical distancing, or they may be protecting others.  Either way, please respect the person by respecting mask.
 Sunday Schedule:

0830-0930 Worship 1 CANCELLED UFN
0930-1000 Break / Fellowship

CANCELLED UFN



1000-1045 Sunday School
1045-1100 Break
1100-1200 Worship 2 (Sanctuary & Fellowship Hall), , plus online live-stream:
Masks encouraged indoors until seated, physical distancing is also encouraged.

We thank the Lord for His faithfulness to us and for His hand of protection. Thank you for your support, encouragement and love for each other during these challenging times.
May we continue to labor together in love for the sake of the gospel and God's kingdom,
The Session
---
8:30-9:30            Cancelled UFN: Worship One (Sanctuary & Fellowship Hall – Masks Required, also Live-streamed)
9:30-10:00          Cancelled UFN: Gathering Grounds: Break/Fellowship
10:00-10:45       Sunday School (Adult and Children) Nursery Provided

10:45-11:00       Break
11:00-12:00       Worship Two (Sanctuary & Fellowship Hall, plus live-stream, Mask encouraged until seated)
Children's Church (Large Classroom)
Nursery Provided
COVID restrictions no longer required, however, if someone is wearing a mask, please respect physical distancing.
If you or your child have flu-like symptoms or a fever, please stay home.
We thank you for your prayers, for the willingness you have shown to be diligent in worship, and for your support of FPCVR.
Prayerfully, The Session
---
Westminster Confession of Faith in Modern English

Chapter 11 – Justification
1. Those whom God effectually calls he also freely justifies. He does not pour righteousness into them but pardons their sins and looks on them and accepts them as if they were righteous—not because of anything worked in them or done by them, but for Christ's sake alone. He does not consider their faith itself, the act of believing, as their righteousness or any other obedient response to the gospel on their part. Rather, he imputes to them the obedience and judicial satisfaction earned by Christ. For their part, they receive and rest on Christ and his righteousness by faith (and this faith is not their own but is itself a gift of God).
2. Faith, thus receiving and resting on Christ and his righteousness, is the only means of justification. In the person justified, however, it is always accompanied by all the other saving graces and is not a dead faith, but works by love.
3. By his obedience and death Christ completely discharged the debt of all those who are so justified, and he made the correct, real, and full satisfaction to his Father's justice on their behalf. Since Christ was voluntarily given by the Father for them, and since his obedience and satisfaction were accepted in their place and not for anything in them, their justification is the result only of his free grace—so that both the perfect justice and the rich grace of God might be glorified in the justification of sinners.
4. God did, from all eternity, decree to justify all the elect,l and Christ did, in the fullness of time, die for their sins, and rise again for their justification:  nevertheless, they are not justified, until the Holy Spirit doth, in due time, actually apply Christ unto them.
5. God doth continue to forgive the sins of those that are justified; and, although they can never fall from the state of justification,p yet they may, by their sins, fall under God's fatherly displeasure, and not have the light of his countenance restored unto them, until they humble themselves, confess their sins, beg pardon, and renew their faith and repentance.
6. The justification of believers under the Old Testament was in all these respects identical with the justification of believers under the New Testament.
Shorter Catechism Q&A 33
Q: What is justification?
A: Justification is an act of God's free grace, wherein he pardoneth all our sins, and accepteth us as righteous in his sight, only for the righteousness of Christ imputed to us, and received by faith alone.