First Presbyterian Church of Villa Rica
Order for the Worship of God
SUNDAY, June 20th, 2021, 11 AM

At Church and Online


(Live Stream and Online Bulletin)



8:30 AM Worship Service Cancelled UFN
9:30 AM Gathering Grounds Cancelled UFN (In Fellowship Hall —coffee, donuts)
Nursery 10 AM to 12 PM
10 AM Sunday School for all ages
11 AM Worship Services
COVID protocols are no longer required, however please respect physical distancing for anyone who chooses to wear a mask.
GATHERING OF GOD'S PEOPLE
"Gather the people to me, that I may let them hear my words, so that they may learn to fear me all the days that they live on the earth, and that they may teach their children so." – Deuteronomy 4:10
Online Bulletin
PRELUDE
(As we prepare our hearts for worship let us quiet our hearts and our cell phones.)
Sermon:
"The Good Law and its Purposes"
Bulletin/Order of Worship
WELCOME & ANNOUNCEMENTS
CALL TO WORSHIP
INVOCATION

(All Scripture references are from the English Standard Version, ESV, unless otherwise noted.)
Worship through Hymn of Thanksgiving
"Praise, My Soul, the King of Heaven"

(76)
 Verse 1
Praise, my soul, the King of heaven,
to his feet your tribute bring;
ransomed, healed, restored, forgiven,
who, like me, his praise should sing?
Praise him, praise him,
praise him, praise him,
praise the everlasting King.
Verse 2
Praise him for his grace and favor
to our fathers in distress;
praise him, still the same forever,
slow to chide and swift to bless;
praise him, praise him,
praise him, praise him,
glorious in his faithfulness.
Verse 3
Father-like, he tends and spares us;
well our feeble frame he knows;
in his hands he gently bears us,
rescues us from all our foes;
praise him, praise him,
praise him, praise him,
widely as his mercy goes.
Verse 4
Frail as summer's flow'r we flourish,
blows the wind and it is gone;
but while mortals rise and perish,
God endures unchanging on.
Praise him, praise him,
praise him, praise him,
praise the High Eternal One.
Verse 5
Angels, help us to adore him;
you behold him face to face;
sun and moon, bow down before him,
dwellers all in time and space,
praise him, praise him,
praise him, praise him,
praise with us the God of grace.
Worship through Psalter Reading
Psalm 119: 33-56

(Page 829, 830)



Teach me, O Lord, to follow your decrees; Then I will keep them to the end.
Give me understanding, and I will keep your law
    and obey it with all my heart.
Direct me in the path of your commands, for there I find delight.
Turn my heart toward your statutes
    and not toward selfish gain.
Turn my eyes away from worthless things; preserve my life according to your word. 
Fulfill your promise to your servant,
    so that you may be feared.
Take away the disgrace I dread, for your laws are good.
How I long for your precepts!
    Preserve my life in your righteousness.
May your unfailing love come to me, O Lord, your salvation according to your promise;
then I will answer the one who taunts me,
    for I trust in your word.
Do not snatch the word of truth from my  mouth, for I have put my hope in your laws.
I will always obey your law,
    for ever and ever.
I will walk about in freedom, for I have sought out your precepts.
I will speak of your statutes before kings
    and will not be put to shame,
for I delight in your commands because I love them.
I lift up my hands to your commands, 
    which I love, and I meditate on your decrees. 
Remember your word to your servant, for you have given me hope.
My comfort in my suffering is this:
    Your promise preserves my life.
The arrogant mock me without restraints, but I do not turn from your law.
I remember your ancient laws, O
    Lord, and I find comfort in them.
Indignation grips me because of the wicked, who have forsaken your law.
Your decrees are the theme of my song
    wherever I lodge.
In the night I remember your name, O Lord, and I will keep your law.
This has been my practice:
    I obey your precepts.
Worship Through Songs of Praise:
"
You Are My King (Amazing Love)
"
Verse
I'm forgiven
Because You were forsaken
I'm accepted
You were condemned
I'm alive and well
Your Spirit is within me
Because You died
And rose again
(Repeat)
Chorus
Amazing love
How can it be
That You my King
Would die for me
Amazing love
I know it's true
It's my joy to honor You
(In all I do I honor You)
(Repeat Verse then Chorus – 2x)
Bridge
You are my King
You are my King
Jesus You are my King
Jesus You are my King
(Chorus 2x)
Ending
In all I do I honor You
"
Open The Eyes Of My Heart
"
Chorus (2x)
Open the eyes of my heart Lord
Open the eyes of my heart
I want to see You
I want to see You
Verse
To see You high and lifted up
Shining in the light of Your glory
Pour out Your power and love
As we sing holy holy holy
Chorus (2x)
Verse
To see You high and lifted up
Shining in the light of Your glory
Pour out Your power and love
As we sing holy holy holy
Bridge (2x)
Holy holy holy
Holy holy holy
Holy holy holy
I want to see You
PASTORAL PRAYER
WORSHIP THROUGH TITHES AND OFFERINGS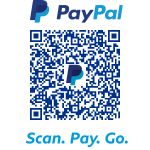 Children Released to Children's Church
Worship through Exposition of God's Word: Reverend Mike DeLozier

Sermon: "The Law and its Good Purposes"
Reverend Thomas Myers
Romans 7:7-13
The Law and Sin

7 What then shall we say? That the law is sin? By no means! Yet if it had not been for the law, I would not have known sin. For I would not have known what it is to covet if the law had not said, "You shall not covet." 8 But sin, seizing an opportunity through the commandment, produced in me all kinds of covetousness. For apart from the law, sin lies dead. 9 I was once alive apart from the law, but when the commandment came, sin came alive and I died. 10 The very commandment that promised life proved to be death to me. 11 For sin, seizing an opportunity through the commandment, deceived me and through it killed me. 12 So the law is holy, and the commandment is holy and righteous and good.
13 Did that which is good, then, bring death to me? By no means! It was sin, producing death in me through what is good, in order that sin might be shown to be sin, and through the commandment might become sinful beyond measure.
1 John 5:1-3
Overcoming the World
​
1 Everyone who believes that Jesus is the Christ has been born of God, and everyone who loves the Father loves whoever has been born of him. 2 By this we know that we love the children of God, when we love God and obey his commandments. 3 For this is the love of God, that we keep his commandments. And his commandments are not burdensome.
Matthew 5:27-28
Lust
27 "You have heard that it was said, You shall not commit adultery.' 28 But I say to you that everyone who looks at a woman with lustful intent has already committed adultery with her in his heart.
Worship through Hymn of Commitment:

642. 

"

Be Thou My Vision"
Verse 1
Be Thou my vision, O Lord of my heart;
naught be all else to me, save that thou art –
thou my best thought, by day or by night,
waking or sleeping, thy presence my light.
Verse 2
Be thou my wisdom, and thou my true word;
I ever with thee and thou with me, Lord;
thou my great Father, I thy true son;
thou in me dwelling, and I with thee one.
Verse 3
Be thou my battle shield, sword for my fight;
be thou my dignity, thou my delight,
thou my soul's shelter, thou my high tow'r;
raise thou me heav'n-ward, O Pow'r of my pow'r.
Verse 4
Riches I heed not, nor man's empty praise,
thou mine inheritance, now and always:
thou and thou only, first in my heart,
High King of Heaven, my treasure thou art.
Verse 5
High King of heaven, my victory won,
may I reach heaven's joys, O bright heav'n's Sun!
Heart of my own heart, whatever befall,
still be my vision, O Ruler of all.
Benediction

Doxology: Hymn #731
Praise God from whom all blessings flow;
Praise him, all creatures here below;
Praise him above, ye heav'ly host;
Praise Father, Son, and Holy Ghost. Amen.
THIS WEEK AND UPCOMING EVENTS
---
GATHERING GROUNDS

(Cancelled UFA)




Please join us in the fellowship hall Sunday mornings from 9:30-10:00 am for coffee and donuts.
SMALL GROUPS TODAY:

Whittle/Dickinson Group:  See Josh Whittle or Cliff Dickinson for meeting information.
Mitchell/Forlaw Group: Please check email or see Ron Mitchell or Michael Forlaw for today's meeting information.
VBS
Calling all Olympians! Join us as we go the distance with Joshua, the great champion of the Bible who points us to Jesus!
July 11-15 from 6-8 pm
Registration Forms on Back Table in Sanctuary

BABY SHOWER
Please join us for a baby shower for Michelle Griffin on June 13th @ 12:30 in the Fellowship
building. Michelle is having TWINS, a boy and a girl! She is registered at Amazon.com, or gift cards and all diapers are welcomed EXCEPT Huggies.
Please RSVP Donna Lisenby at dlisenby1231@bellsouth.net or 770-459-3922. If you would like to bring a salad or dessert, please let Donna know. All ladies are welcome to attend.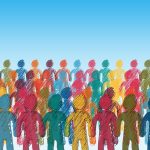 PRAYER CARDS
Please complete the prayer request form in the right margin of this page, or if on your phone, scroll to the bottom of the page to find the form.  There are also index cards next to the bulletins on the tables in the back. Pastor Tom would like to know how he can pray for you. You may enter your request in the form on this page, put them in the offering box, or hand them to Pastor Tom.
(Please Stand As Able)



HOUSE OF PRAYER FOR ALL NATIONS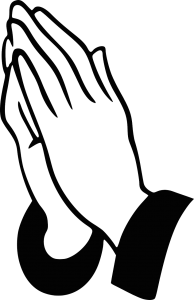 Wednesdays at 7 PM, Watch for an email with the link or call the church office for info.

WOMEN'S BIBLE STUDY
Wednesdays at 10am, PRECEPT BIBLE STUDY
A 16 week Precept Bible study on the book of Acts
began Wednesday, Feb 3 at 10 am.
Anyone interested may call Debby Morgan at
678-463-7368 for details on how to order a study book.
Baptism of Nolan Whittle (son of Matt & Ariel Whittle).
Other Resources
Kingdom Outreach:  See our Missions and Outreach Page
 What is Happening this Week, this Month?  Visit our This Week page.

A YEAR IN TABLETALK
You are invited to join us in reading through Tabletalk devotions for the year of 2021. January's edition will be available by the offering box in the Sanctuary. You can purchase a subscription by calling 1-800-435-4343 or by visiting the Table Talk website. You can also begin a free subscription through the website.
Continue to pray and encourage one another.1 Thessalonians 5:11
Therefore encourage one another and build one another up, just as you are doing.
---

---
Secondary Resources for Further Study
(The Bible itself being the only Living, Infallible, Sufficient, and Authoritative rule of faith and practice.)

Lord's Day 44
Q & A 113
What is the aim of the tenth commandment?
That not even the slightest desire or thought contrary to any one of God's commandments should ever arise in our hearts. Rather, with all our hearts we should always hate sin and take pleasure in whatever is right.
Q & A 114
But can those converted to God obey these commandments perfectly?
No.
In this life even the holiest have only a small beginning of this obedience. Nevertheless, with all seriousness of purpose, they do begin to live according to all, not only some, of God's commandments.
Q & A 115
Since no one in this life can obey the Ten Commandments perfectly, why does God want them preached so pointedly?
First, so that the longer we live the more we may come to know our sinfulness and the more eagerly look to Christ for forgiveness of sins and righteousness.
Second, so that we may never stop striving, and never stop praying to God for the grace of the Holy Spirit, to be renewed more and more after God's image, until after this life we reach our goal: perfection.
CHAPTER XIX of the Westminster Confession of Faith in Modern English
Of the Law of God
1. God gave Adam a law, in the form of a covenant of works, by which he bound him and all his descendants to
personal, entire, exact, and perpetual obedience. He promised life if Adam kept the law and threatened death if
he broke it. Moreover, he endowed Adam with power and ability to keep that law.
2. This law, after Adam fell, continued to be a perfect rule of righteousness and, as such, was given by God
upon Mount Sinai, in ten commandments written on two stone tablets. The first four commandments contain
our duty to God, and the other six our duty to man.
3. In addition to this law, commonly called the moral law, God was pleased to give to the people of Israel- as the
church under age- ceremonial laws, which contained several typological ordinances.These ordinances consisted
partly of worship, prefiguring Christ, his graces, actions, sufferings, and benefits, and partly presenting various
instructions of moral duties. All of these ceremonial laws are now abrogated under the New Testament.
4. To the people of Israel, as a civil entity, he also gave various judicial laws which expired at the time their
State expired. Therefore, these judicial laws place no obligation upon anyone now, except as they embody
general principles of justice.
5. The moral law binds all people at all times to obedience, both those who are justified and those who are not.
The obligation to obey the moral law is not only because of its content, but also because of the authority of God
the Creator, who gave it. In the Gospel, Christ in no way dissolves this obligation, but greatly strengthens it.
6. Although true believers are not under the law as a covenant of works by which they are justified or
condemned, nevertheless the law is of great use to them as well as to others. By informing them- as a rule of
life- both of the will of God and of their duty, it directs and binds them to walk accordingly. It also reveals to
them the sinful pollutions of their nature, hearts, and lives.Therefore, when they examine themselves in the light
of the law, they may come to further conviction of, humiliation for, and hatred of sin, together with a clearer
view of their need of Christ and the perfection of his obedience.The law is also useful to the regenerate because,
by forbidding sin, it restrains their corruptions. By its threats it shows them what their sins deserve, and,
although they are free from the curse threatened in the law, it shows the afflictions that they may expect because
of them in this life. The promises of the law likewise show to the regenerate God's approval of obedience and
the blessings they may expect from as they obey the law, although these blessings are not due to them by the
law as a covenant of works. Therefore, the fact that a man does good and rather than evil because the law
encourages good and discourages evil is no evidence that the man is under the law rather than under grace.
7. These uses of the law mentioned do not conflict with the grace of the gospel, but are in complete harmony
with it; for it is the Spirit of Christ who subdues and enables the will of man to do freely and cheerfully those
things which the will of God, revealed in the law, requires.
---
Special Announcement
Dear Believers of First Pres. Villa Rica,
COVID restrictions are cancelled, however please respect physical distancing from anyone wearing a mask. If someone is wearing a mask, they either would like protection by masking and physical distancing, or they may be protecting others.  Either way, please respect the person by respecting mask.
 Sunday Schedule:

0830-0930 Worship 1 CANCELLED UFN
0930-1000 Break / Fellowship

CANCELLED UFN



1000-1045 Sunday School
1045-1100 Break
1100-1200 Worship 2 (Sanctuary & Fellowship Hall), , plus online live-stream:
Masks encouraged indoors until seated, physical distancing is also encouraged.

We thank the Lord for His faithfulness to us and for His hand of protection. Thank you for your support, encouragement and love for each other during these challenging times.
May we continue to labor together in love for the sake of the gospel and God's kingdom,
The Session
---
8:30-9:30            Cancelled UFN: Worship One (Sanctuary & Fellowship Hall – Masks Required, also Live-streamed)
9:30-10:00          Cancelled UFN: Gathering Grounds: Break/Fellowship
10:00-10:45       Sunday School (Adult and Children) Nursery Provided

10:45-11:00       Break
11:00-12:00       Worship Two (Sanctuary & Fellowship Hall, plus live-stream, Mask encouraged until seated)
Children's Church (Large Classroom)
Nursery Provided
COVID restrictions no longer required, however, if someone is wearing a mask, please respect physical distancing.
If you or your child have flu-like symptoms or a fever, please stay home.
We thank you for your prayers, for the willingness you have shown to be diligent in worship, and for your support of FPCVR.
Prayerfully, The Session
---
Westminster Confession of Faith in Modern English

Chapter 11 – Justification
1. Those whom God effectually calls he also freely justifies. He does not pour righteousness into them but pardons their sins and looks on them and accepts them as if they were righteous—not because of anything worked in them or done by them, but for Christ's sake alone. He does not consider their faith itself, the act of believing, as their righteousness or any other obedient response to the gospel on their part. Rather, he imputes to them the obedience and judicial satisfaction earned by Christ. For their part, they receive and rest on Christ and his righteousness by faith (and this faith is not their own but is itself a gift of God).
2. Faith, thus receiving and resting on Christ and his righteousness, is the only means of justification. In the person justified, however, it is always accompanied by all the other saving graces and is not a dead faith, but works by love.
3. By his obedience and death Christ completely discharged the debt of all those who are so justified, and he made the correct, real, and full satisfaction to his Father's justice on their behalf. Since Christ was voluntarily given by the Father for them, and since his obedience and satisfaction were accepted in their place and not for anything in them, their justification is the result only of his free grace—so that both the perfect justice and the rich grace of God might be glorified in the justification of sinners.
4. God did, from all eternity, decree to justify all the elect,l and Christ did, in the fullness of time, die for their sins, and rise again for their justification:  nevertheless, they are not justified, until the Holy Spirit doth, in due time, actually apply Christ unto them.
5. God doth continue to forgive the sins of those that are justified; and, although they can never fall from the state of justification,p yet they may, by their sins, fall under God's fatherly displeasure, and not have the light of his countenance restored unto them, until they humble themselves, confess their sins, beg pardon, and renew their faith and repentance.
6. The justification of believers under the Old Testament was in all these respects identical with the justification of believers under the New Testament.
Shorter Catechism Q&A 33
Q: What is justification?
A: Justification is an act of God's free grace, wherein he pardoneth all our sins, and accepteth us as righteous in his sight, only for the righteousness of Christ imputed to us, and received by faith alone.