First Presbyterian Church of Villa Rica
Order for the Worship of God
SUNDAY, June 6th, 2021, 11 AM

At Church and Online


(Live Stream and Online Bulletin)



8:30 AM Worship Service Cancelled UFN
9:30 AM Gathering Grounds Cancelled UFN (In Fellowship Hall —coffee, donuts)
Nursery 10 AM to 12 PM
10 AM Sunday School for all ages
11 AM Worship Services
COVID protocols are no longer required, however please respect physical distancing for anyone who chooses to wear a mask.
GATHERING OF GOD'S PEOPLE
"Gather the people to me, that I may let them hear my words, so that they may learn to fear me all the days that they live on the earth, and that they may teach their children so." – Deuteronomy 4:10
Online Bulletin
PRELUDE
(As we prepare our hearts for worship let us quiet our hearts and our cell phones.)
Sermon:
"Free at Last!…
And Bound Forever?!"
Bulletin/Order of Worship
WELCOME & ANNOUNCEMENTS
CALL TO WORSHIP
INVOCATION

(All Scripture references are from the English Standard Version, ESV, unless otherwise noted.)
Worship through Hymn of Thanksgiving
"I Will Sing of My Redeemer"

(650)
Verse 1
I will sing of my Redeemer,
and his wondrous love to me;
on the cruel cross he suffered,
from the curse to set me free.
Chorus
Sing, O sing of my Redeemer!
With his blood he purchased me;
on the cross he sealed my pardon,
paid the debt and made me free.
Verse 2
I will tell the wondrous story,
how my lost estate to save,
in his boundless love and mercy,
he the ransom freely gave.
(Chorus)
Verse 3
I will praise my dear Redeemer,
his triumphant pow'r I'll tell,
how the victory he giveth
over sin and death and hell.
(Chorus)
Verse 4
I will sing of my Redeemer
and his heav'nly love to me;
he from death to life has brought me,
Son of God, with him to be.
(Chorus)
Worship Through Songs of Praise:
"Christ Our Hope In Life And Death"
Verse 1
What is our hope in life and death
Christ alone Christ alone
What is our only confidence
That our souls to Him belong
Who holds our days within His hand
What comes apart from His command
And what will keep us to the end
The love of Christ in which we stand
Chorus
O sing hallelujah
Our hope springs eternal
O sing hallelujah
Now and ever we confess
Christ our hope in life and death
Verse 2
What truth can calm the troubled soul
God is good God is good
Where is His grace and goodness known
In our great Redeemer's blood
Who holds our faith when fears arise
Who stands above the stormy trial
Who sends the waves that bring us nigh
Unto the shore the rock of Christ
(Chorus)
Verse 3
Unto the grave what will we sing
Christ He lives Christ He lives
And what reward will heaven bring
Everlasting life with Him
There we will rise to meet the Lord
Then sin and death will be destroyed
And we will feast in endless joy
When Christ is ours forevermore
(Chorus – 2x)
"There Is A Redeemer"
 Verse 1
There is a Redeemer
Jesus God's own Son
Precious Lamb of God Messiah
Holy One
Chorus
Thank you O my Father
For giving us Your Son
And leaving Your Spirit
'Til the work on earth is done
Verse 2
Jesus my Redeemer
Name above all names
Precious Lamb of God Messiah
O for sinners slain
(Chorus)
Verse 3
When I stand in glory
I will see His face
There I'll serve my King forever
In that holy place
(Chorus – 2x)
Children Released to Children's Church
PASTORAL PRAYER
Worship through Exposition of God's Word: Reverend Thomas Myers

Sermon: "Free at Last!…
And Bound Forever?!"
Reverend Thomas Myers
Romans 7: 1-6
7 Or do you not know, brothers[a]—for I am speaking to those who know the law—that the law is binding on a person only as long as he lives? 2 For a married woman is bound by law to her husband while he lives, but if her husband dies she is released from the law of marriage.[b] 3 Accordingly, she will be called an adulteress if she lives with another man while her husband is alive. But if her husband dies, she is free from that law, and if she marries another man she is not an adulteress.
4 Likewise, my brothers, you also have died to the law through the body of Christ, so that you may belong to another, to him who has been raised from the dead, in order that we may bear fruit for God. 5 For while we were living in the flesh, our sinful passions, aroused by the law, were at work in our members to bear fruit for death. 6 But now we are released from the law, having died to that which held us captive, so that we serve in the new way of the Spirit and not in the old way of the written code.[c]
Jeremiah 31:31-34
The New Covenant
31 "Behold, the days are coming, declares the Lord, when I will make a new covenant with the house of Israel and the house of Judah, 32 not like the covenant that I made with their fathers on the day when I took them by the hand to bring them out of the land of Egypt, my covenant that they broke, though I was their husband, declares the Lord. 33 For this is the covenant that I will make with the house of Israel after those days, declares the Lord: I will put my law within them, and I will write it on their hearts. And I will be their God, and they shall be my people. 34 And no longer shall each one teach his neighbor and each his brother, saying, 'Know the Lord,' for they shall all know me, from the least of them to the greatest, declares the Lord. For I will forgive their iniquity, and I will remember their sin no more."
Psalm 19:7-11
    reviving the soul;
the testimony of the Lord is sure,
    making wise the simple;
8 the precepts of the Lord are right,
    rejoicing the heart;
the commandment of the Lord is pure,
    enlightening the eyes;
9 the fear of the Lord is clean,
    enduring forever;
the rules[b] of the Lord are true,
    and righteous altogether.
10 More to be desired are they than gold,
    even much fine gold;
sweeter also than honey
    and drippings of the honeycomb.
11 Moreover, by them is your servant warned;
    in keeping them there is great reward.
Worship through Hymn of Commitment:

264. 

"

Jesus, Keep Me near the Cross"
Verse 1
Jesus, keep me near the cross;
there a precious fountain,
free to all — a healing stream —
flows from Calv'ry's mountain.
Chorus
In the cross, in the cross,
be my glory ever;
till my raptured soul shall find
rest beyond the river.
Verse 2
Near the cross, a trembling soul,
love and mercy found me;
there the Bright and Morning Star
shed its beams around me.
(Chorus)
Verse 3
Near the cross! O Lamb of God,
bring its scenes before me;
help me walk from day to day
with its shadow o'er me.
(Chorus)
 Verse 4
Near the cross I'll watch and wait,
hoping, trusting ever,
till I reach the golden strand
just beyond the river.
(Chorus)
Benediction

Doxology: Hymn #731
Praise God from whom all blessings flow;
Praise him, all creatures here below;
Praise him above, ye heav'ly host;
Praise Father, Son, and Holy Ghost. Amen.
THIS WEEK AND UPCOMING EVENTS
---
GATHERING GROUNDS

(Cancelled UFA)




Please join us in the fellowship hall Sunday mornings from 9:30-10:00 am for coffee and donuts.
SMALL GROUPS TODAY:

Whittle/Dickinson Group is meeting at 5:00 pm outside at the Dickinson home. Tacos are the order of the day. Please check email for side to bring.
Mitchell/Forlaw Group Please check email or see Ron Mitchell or Michael Forlaw for today's meeting information.
VBS
Calling all Olympians! Join us as we go the distance with Joshua, the great champion of the Bible who points us to Jesus!
July 11-15 from 6-8 pm
BABY SHOWER
Please join us for a baby shower for Michelle Griffin on June 13th @ 12:30 in the Fellowship
building. Michelle is having TWINS, a boy and a girl! She is registered at Amazon.com, or gift cards and all diapers are welcomed EXCEPT Huggies.
Please RSVP Donna Lisenby at dlisenby1231@bellsouth.net or 770-459-3922. If you would like to bring a salad or dessert, please let Donna know. All ladies are welcome to attend.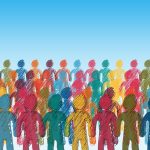 PRAYER CARDS
Please complete the prayer request form in the right margin of this page, or if on your phone, scroll to the bottom of the page to find the form.  There are also index cards next to the bulletins on the tables in the back. Pastor Tom would like to know how he can pray for you. You may enter your request in the form on this page, put them in the offering box, or hand them to Pastor Tom.
(Please Stand As Able)



HOUSE OF PRAYER FOR ALL NATIONS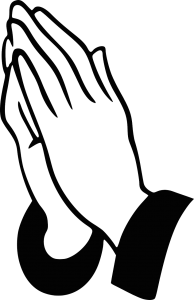 Wednesdays at 7 PM, Watch for an email with the link or call the church office for info.

WOMEN'S BIBLE STUDY
Wednesdays at 10am, PRECEPT BIBLE STUDY
A 16 week Precept Bible study on the book of Acts
began Wednesday, Feb 3 at 10 am.
Anyone interested may call Debby Morgan at
678-463-7368 for details on how to order a study book.
Baptism of Nolan Whittle (son of Matt & Ariel Whittle).
Other Resources
Kingdom Outreach:  See our Missions and Outreach Page
 What is Happening this Week, this Month?  Visit our This Week page.

A YEAR IN TABLETALK
You are invited to join us in reading through Tabletalk devotions for the year of 2021. January's edition will be available by the offering box in the Sanctuary. You can purchase a subscription by calling 1-800-435-4343 or by visiting the Table Talk website. You can also begin a free subscription through the website.
Continue to pray and encourage one another.1 Thessalonians 5:11
Therefore encourage one another and build one another up, just as you are doing.
---
Secondary Resources
(The Bible itself being the only Living, Infallible, Sufficient, and Authoritative rule of faith and practice.)

CHAPTER XIX of the Westminster Confession of Faith in Modern English
Of the Law of God
1. God gave Adam a law, in the form of a covenant of works, by which he bound him and all his descendants to
personal, entire, exact, and perpetual obedience. He promised life if Adam kept the law and threatened death if
he broke it. Moreover, he endowed Adam with power and ability to keep that law.
2. This law, after Adam fell, continued to be a perfect rule of righteousness and, as such, was given by God
upon Mount Sinai, in ten commandments written on two stone tablets. The first four commandments contain
our duty to God, and the other six our duty to man.
3. In addition to this law, commonly called the moral law, God was pleased to give to the people of Israel- as the
church under age- ceremonial laws, which contained several typological ordinances.These ordinances consisted
partly of worship, prefiguring Christ, his graces, actions, sufferings, and benefits, and partly presenting various
instructions of moral duties. All of these ceremonial laws are now abrogated under the New Testament.
4. To the people of Israel, as a civil entity, he also gave various judicial laws which expired at the time their
State expired. Therefore, these judicial laws place no obligation upon anyone now, except as they embody
general principles of justice.
5. The moral law binds all people at all times to obedience, both those who are justified and those who are not.
The obligation to obey the moral law is not only because of its content, but also because of the authority of God
the Creator, who gave it. In the Gospel, Christ in no way dissolves this obligation, but greatly strengthens it.
6. Although true believers are not under the law as a covenant of works by which they are justified or
condemned, nevertheless the law is of great use to them as well as to others. By informing them- as a rule of
life- both of the will of God and of their duty, it directs and binds them to walk accordingly. It also reveals to
them the sinful pollutions of their nature, hearts, and lives.Therefore, when they examine themselves in the light
of the law, they may come to further conviction of, humiliation for, and hatred of sin, together with a clearer
view of their need of Christ and the perfection of his obedience.The law is also useful to the regenerate because,
by forbidding sin, it restrains their corruptions. By its threats it shows them what their sins deserve, and,
although they are free from the curse threatened in the law, it shows the afflictions that they may expect because
of them in this life. The promises of the law likewise show to the regenerate God's approval of obedience and
the blessings they may expect from as they obey the law, although these blessings are not due to them by the
law as a covenant of works. Therefore, the fact that a man does good and rather than evil because the law
encourages good and discourages evil is no evidence that the man is under the law rather than under grace.
7. These uses of the law mentioned do not conflict with the grace of the gospel, but are in complete harmony
with it; for it is the Spirit of Christ who subdues and enables the will of man to do freely and cheerfully those
things which the will of God, revealed in the law, requires.
---
Special Announcement
Dear Believers of First Pres. Villa Rica,
COVID restrictions are cancelled, however please respect physical distancing from anyone wearing a mask. If someone is wearing a mask, they either would like protection by masking and physical distancing, or they may be protecting others.  Either way, please respect the person by respecting mask.
 Sunday Schedule:

0830-0930 Worship 1 CANCELLED UFN
0930-1000 Break / Fellowship

CANCELLED UFN



1000-1045 Sunday School
1045-1100 Break
1100-1200 Worship 2 (Sanctuary & Fellowship Hall), , plus online live-stream:
Masks encouraged indoors until seated, physical distancing is also encouraged.

We thank the Lord for His faithfulness to us and for His hand of protection. Thank you for your support, encouragement and love for each other during these challenging times.
May we continue to labor together in love for the sake of the gospel and God's kingdom,
The Session
---
8:30-9:30            Cancelled UFN: Worship One (Sanctuary & Fellowship Hall – Masks Required, also Live-streamed)
9:30-10:00          Cancelled UFN: Gathering Grounds: Break/Fellowship
10:00-10:45       Sunday School (Adult and Children) Nursery Provided

10:45-11:00       Break
11:00-12:00       Worship Two (Sanctuary & Fellowship Hall, plus live-stream, Mask encouraged until seated)
Children's Church (Large Classroom)
Nursery Provided
COVID restrictions no longer required, however, if someone is wearing a mask, please respect physical distancing.
If you or your child have flu-like symptoms or a fever, please stay home.
We thank you for your prayers, for the willingness you have shown to be diligent in worship, and for your support of FPCVR.
Prayerfully, The Session
---
Westminster Confession of Faith in Modern English

Chapter 11 – Justification
1. Those whom God effectually calls he also freely justifies. He does not pour righteousness into them but pardons their sins and looks on them and accepts them as if they were righteous—not because of anything worked in them or done by them, but for Christ's sake alone. He does not consider their faith itself, the act of believing, as their righteousness or any other obedient response to the gospel on their part. Rather, he imputes to them the obedience and judicial satisfaction earned by Christ. For their part, they receive and rest on Christ and his righteousness by faith (and this faith is not their own but is itself a gift of God).
2. Faith, thus receiving and resting on Christ and his righteousness, is the only means of justification. In the person justified, however, it is always accompanied by all the other saving graces and is not a dead faith, but works by love.
3. By his obedience and death Christ completely discharged the debt of all those who are so justified, and he made the correct, real, and full satisfaction to his Father's justice on their behalf. Since Christ was voluntarily given by the Father for them, and since his obedience and satisfaction were accepted in their place and not for anything in them, their justification is the result only of his free grace—so that both the perfect justice and the rich grace of God might be glorified in the justification of sinners.
4. God did, from all eternity, decree to justify all the elect,l and Christ did, in the fullness of time, die for their sins, and rise again for their justification:  nevertheless, they are not justified, until the Holy Spirit doth, in due time, actually apply Christ unto them.
5. God doth continue to forgive the sins of those that are justified; and, although they can never fall from the state of justification,p yet they may, by their sins, fall under God's fatherly displeasure, and not have the light of his countenance restored unto them, until they humble themselves, confess their sins, beg pardon, and renew their faith and repentance.
6. The justification of believers under the Old Testament was in all these respects identical with the justification of believers under the New Testament.
Shorter Catechism Q&A 33
Q: What is justification?
A: Justification is an act of God's free grace, wherein he pardoneth all our sins, and accepteth us as righteous in his sight, only for the righteousness of Christ imputed to us, and received by faith alone.