First Presbyterian Church of Villa Rica
Order for the Worship of God
SUNDAY, May 30th, 2021, 11 AM

At Church and Online


(Live Stream and Online Bulletin)



8:30 AM Worship Service Cancelled UFN
9:30 AM Gathering Grounds Cancelled UFN (In Fellowship Hall —coffee, donuts)
Nursery 10 AM to 12 PM
10 AM Sunday School for all ages
11 AM Worship Services
COVID protocols are no longer required, however please respect physical distancing for anyone who chooses to wear a mask.
GATHERING OF GOD'S PEOPLE
"Gather the people to me, that I may let them hear my words, so that they may learn to fear me all the days that they live on the earth, and that they may teach their children so." – Deuteronomy 4:10
Online Bulletin
PRELUDE
(As we prepare our hearts for worship let us quiet our hearts and our cell phones.)
Sermon:
"Answering the Macedonian Call and Always a Slave"
Bulletin/Order of Worship
WELCOME & ANNOUNCEMENTS
CALL TO WORSHIP
INVOCATION

(All Scripture references are from the English Standard Version, ESV, unless otherwise noted.)
Worship through Hymn of Thanksgiving
" Christ is Made the Sure Foundation"

(342)
Verse 1
Christ is made the sure foundation,
Christ the head and cornerstone,
chosen of the Lord and precious,
binding all the church in one;
holy Zion's help forever
and her confidence alone.
Verse 2
All that dedicated city,
dearly loved of God on high,
in exultant jubilation
pours perpetual melody;
God the One in Three adoring
in glad hymns eternally.
Verse 3
To this temple, where we call thee,
come, O Lord of hosts today:
with thy wonted loving-kindness
hear thy people as they pray;
and thy fullest benediction
shed within its walls alway.
Verse 4
Here vouchsafe to all thy servants
what they ask of thee to gain,
what they gain from thee forever
with the blessed to retain,
and hereafter in thy glory
evermore with thee to reign.
Verse 5
Laud and honor to the Father,
laud and honor to the Son,
laud and honor to the Spirit,
ever Three and ever One,
One in might, and One in glory,
while unending ages run.
Worship Through Songs of Praise:
"Your Grace is Enough"
Verse 1
Great is Your faithfulness O God
You wrestle with the sinner's restless heart
You lead us by still waters into mercy
And nothing can keep us apart
Pre-Chorus
(So) remember Your people
Remember Your children
Remember Your promise O God
Chorus (2x)
Your grace is enough
Your grace is enough
Your grace is enough for me
Verse 2
Great is Your love and justice, God
You use the weak to lead the strong
You lead us in the song of Your salvation
And all Your people sing along
Pre Chorus
(So) remember Your people
Remember Your children
Remember Your promise O God
Chorus (2x)
Your grace is enough
Your grace is enough
Your grace is enough for me
Pre Chorus
(So) remember Your people
Remember Your children
Remember Your promise O God
Chorus (2x)
Your grace is enough
Your grace is enough
Your grace is enough for me
"Amazing Grace (My Chains are Gone)"
Children Released to Children's Church
PASTORAL PRAYER
Worship through Exposition of God's Word: Reverend Thomas Myers

Sermon: "Answering the Macedonian Call and Always a Slave"
Reverend Thomas Myers

Romans 6:11-14
(ESV) 11 So you also must consider yourselves dead to sin and alive to God in Christ Jesus.
12 Let not sin therefore reign in your mortal body, to make you obey its passions. 13 Do not present your members to sin as instruments for unrighteousness, but present yourselves to God as those who have been brought from death to life, and your members to God as instruments for righteousness. 14 For sin will have no dominion over you, since you are not under law but under grace.
Acts 16:6-10
(ESV) 6 And they went through the region of Phrygia and Galatia, having been forbidden by the Holy Spirit to speak the word in Asia. 7 And when they had come up to Mysia, they attempted to go into Bithynia, but the Spirit of Jesus did not allow them. 8 So, passing by Mysia, they went down to Troas. 9 And a vision appeared to Paul in the night: a man of Macedonia was standing there, urging him and saying, "Come over to Macedonia and help us." 10 And when Paul had seen the vision, immediately we sought to go on into Macedonia, concluding that God had called us to preach the gospel to them.
Worship through Hymn of Commitment:

679. 

"

Tis So Sweet To Trust in Jesus"
Verse 1
'Tis so sweet to trust in Jesus,
just to take him at his word;
just to rest upon his promise;
just to know, "Thus saith the Lord."
Chorus
Jesus, Jesus, how I trust him!
How I've proved him o'er and o'er!
Jesus, Jesus, precious Jesus!
O for grace to trust him more!
Verse 2
O how sweet to trust in Jesus,
just to trust his cleansing blood;
just in simple faith to plunge me
'neath the healing, cleansing flood!
(Chorus)
Verse 3
Yes, 'tis sweet to trust in Jesus,
just from sin and self to cease;
just from Jesus simply taking
life and rest, and joy and peace.
(Chorus)
Verse 4
I'm so glad I learned to trust thee,
precious Jesus, Savior, Friend;
and I know that thou art with me,
wilt be with me to the end.
(Chorus)
Benediction

Doxology: Hymn #731
Praise God from whom all blessings flow;
Praise him, all creatures here below;
Praise him above, ye heav'ly host;
Praise Father, Son, and Holy Ghost. Amen.
THIS WEEK AND UPCOMING EVENTS
---
GATHERING GROUNDS

(Cancelled UFA)




Please join us in the fellowship hall Sunday mornings from 9:30-10:00 am for coffee and donuts.
SMALL GROUPS TODAY:

Whittle/Dickinson Group is meeting at 5:00 pm outside at the Ashlock home. Hamburgers and hot dogs will be provided, please bring a side dish to share.
Mitchell/Forlaw Group meeting at 5:30 pm at the church in the Fellowship Hall.
VBS
Calling all Olympians! Join us as we go the distance with Joshua, the great champion of the Bible who points us to Jesus!
July 11-15 from 6-8 pm
There will be a brief meeting following the service today in the large classroom in the Fellowship Hall.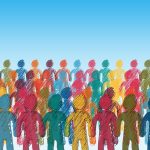 PRAYER CARDS
Please complete the prayer request form in the right margin of this page, or if on your phone, scroll to the bottom of the page to find the form.  There are also index cards next to the bulletins on the tables in the back. Pastor Tom would like to know how he can pray for you. You may enter your request in the form on this page, put them in the offering box, or hand them to Pastor Tom.
(Please Stand As Able)



HOUSE OF PRAYER FOR ALL NATIONS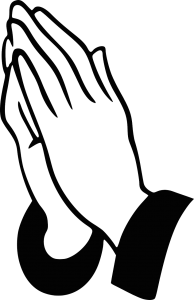 Wednesdays at 7 PM, Watch for an email with the link or call the church office for info.

WOMEN'S BIBLE STUDY
Wednesdays at 10am, PRECEPT BIBLE STUDY
A 16 week Precept Bible study on the book of Acts
began Wednesday, Feb 3 at 10 am.
Anyone interested may call Debby Morgan at
678-463-7368 for details on how to order a study book.
Baptism of Nolan Whittle (son of Matt & Ariel Whittle).
Other Resources
Kingdom Outreach:  See our Missions and Outreach Page
 What is Happening this Week, this Month?  Visit our This Week page.

A YEAR IN TABLETALK
You are invited to join us in reading through Tabletalk devotions for the year of 2021. January's edition will be available by the offering box in the Sanctuary. You can purchase a subscription by calling 1-800-435-4343 or by visiting the Table Talk website. You can also begin a free subscription through the website.
Continue to pray and encourage one another.1 Thessalonians 5:11
Therefore encourage one another and build one another up, just as you are doing.
---
Secondary Resources
(The Bible itself being the only Living, Infallible, Sufficient, and Authoritative rule of faith and practice.)

Westminster Confession of Faith CHAPTER XIII



Of Sanctification
I. They who are effectually called and regenerated, having a new heart and a new spirit created in them, are further sanctified, really and personally, through the virtue of Christ's death and resurrection, by his Word and Spirit dwelling in them: the dominion of the whole body of sin is destroyed, and the several lusts thereof are more and more weakened and mortified; and they more and more quickened and strengthened, in all saving graces, to the practice of true holiness, without which no man shall see the Lord.
II. This sanctification is throughout in the whole man, yet imperfect in this life: there abideth still some remnants of corruption in every part, whence ariseth a continual and irreconcilable war, the flesh lusting against the Spirit, and the Spirit against the flesh.
III. In which war, although the remaining corruption for a time may much prevail, yet, through the continual supply of strength from the sanctifying Spirit of Christ, the regenerate part doth overcome: and so the saints grow in grace, perfecting holiness in the fear of God.
Belgic Confession of Faith



Article 24: 
The Sanctification of Sinners
We believe that this true faith, produced in us by the hearing of God's Word and by the work of the Holy Spirit, regenerates us and makes us new creatures, causing us to live a new life and freeing us from the slavery of sin. Therefore, far from making people cold toward living in a pious and holy way, this justifying faith, quite to the contrary, so works within them that apart from it they will never do a thing out of love for God but only out of love for themselves and fear of being condemned. So then, it is impossible for this holy faith to be unfruitful in a human being, seeing that we do not speak of an empty faith but of what Scripture calls "faith working through love," which moves people to do by themselves the works that God has commanded in the Word.
These works, proceeding from the good root of faith, are good and acceptable to God, since they are all sanctified by God's grace. Yet they do not count toward our justification— for by faith in Christ we are justified, even before we do good works. Otherwise they could not be good, any more than the fruit of a tree could be good if the tree is not good in the first place. So then, we do good works, but not for merit— for what would we merit? Rather, we are
indebted to God for the good works we do, and not God to us, since God "is at work in [us], enabling [us] both to will and to work for his good pleasure" — thus keeping in mind what is written: "When you have done all that you were ordered to do, say, 'We are worthless slaves; we have done only what we ought to have done.'"
Yet we do not wish to deny that God rewards good works— but it is by grace that God crowns these gifts. Moreover, although we do good works we do not base our salvation on them; for we cannot do any work that is not defiled by our flesh and also worthy of punishment. And even if we could point to one, memory of a single sin is enough for God to reject that work. So we would always be in doubt, tossed back and forth without any certainty, and our poor consciences would be tormented constantly if they did not rest on the merit of the suffering and death of our Savior.
---
Special Announcement
Dear Believers of First Pres. Villa Rica,
For the 11 AM service, masks are encouraged at the 11 AM service until seated, physical distancing is also encouraged.
 Sunday Schedule:

0830-0930 Worship 1 CANCELLED UFN
0930-1000 Break / Fellowship

CANCELLED UFN



1000-1045 Sunday School
1045-1100 Break
1100-1200 Worship 2 (Sanctuary & Fellowship Hall), , plus online live-stream:
Masks encouraged indoors until seated, physical distancing is also encouraged.

We thank the Lord for His faithfulness to us and for His hand of protection. Thank you for your support, encouragement and love for each other during these challenging times.
May we continue to labor together in love for the sake of the gospel and God's kingdom,
The Session
---
8:30-9:30            Cancelled UFN: Worship One (Sanctuary & Fellowship Hall – Masks Required, also Live-streamed)
9:30-10:00          Cancelled UFN: Gathering Grounds: Break/Fellowship
10:00-10:45       Sunday School (Adult and Children) Nursery Provided

10:45-11:00       Break
11:00-12:00       Worship Two (Sanctuary & Fellowship Hall, plus live-stream, Mask encouraged until seated)
Children's Church (Large Classroom)
Nursery Provided
COVID restrictions no longer required, however, if someone is wearing a mask, please respect physical distancing.
If you or your child have flu-like symptoms or a fever, please stay home.
We thank you for your prayers, for the willingness you have shown to be diligent in worship, and for your support of FPCVR.
Prayerfully, The Session
---
Westminster Confession of Faith in Modern English

Chapter 11 – Justification
1. Those whom God effectually calls he also freely justifies. He does not pour righteousness into them but pardons their sins and looks on them and accepts them as if they were righteous—not because of anything worked in them or done by them, but for Christ's sake alone. He does not consider their faith itself, the act of believing, as their righteousness or any other obedient response to the gospel on their part. Rather, he imputes to them the obedience and judicial satisfaction earned by Christ. For their part, they receive and rest on Christ and his righteousness by faith (and this faith is not their own but is itself a gift of God).
2. Faith, thus receiving and resting on Christ and his righteousness, is the only means of justification. In the person justified, however, it is always accompanied by all the other saving graces and is not a dead faith, but works by love.
3. By his obedience and death Christ completely discharged the debt of all those who are so justified, and he made the correct, real, and full satisfaction to his Father's justice on their behalf. Since Christ was voluntarily given by the Father for them, and since his obedience and satisfaction were accepted in their place and not for anything in them, their justification is the result only of his free grace—so that both the perfect justice and the rich grace of God might be glorified in the justification of sinners.
4. God did, from all eternity, decree to justify all the elect,l and Christ did, in the fullness of time, die for their sins, and rise again for their justification:  nevertheless, they are not justified, until the Holy Spirit doth, in due time, actually apply Christ unto them.
5. God doth continue to forgive the sins of those that are justified; and, although they can never fall from the state of justification,p yet they may, by their sins, fall under God's fatherly displeasure, and not have the light of his countenance restored unto them, until they humble themselves, confess their sins, beg pardon, and renew their faith and repentance.
6. The justification of believers under the Old Testament was in all these respects identical with the justification of believers under the New Testament.
Shorter Catechism Q&A 33
Q: What is justification?
A: Justification is an act of God's free grace, wherein he pardoneth all our sins, and accepteth us as righteous in his sight, only for the righteousness of Christ imputed to us, and received by faith alone.