First Presbyterian Church of Villa Rica
Order for the Worship of God
SUNDAY, APRIL 25th, 2021, 11 AM

At Church and Online


(Live Stream and Online Bulletin)



8:30 AM Worship Service Cancelled UFN
9:30 AM Gathering Grounds Cancelled UFN (In Fellowship Hall —coffee, donuts)
Nursery 10 AM to 12 PM
10 AM Sunday School for all ages
11 AM Worship Services (Masks required on campus until seated, social distancing relaxed, or watch via Live Stream Online)

GATHERING OF GOD'S PEOPLE
"Gather the people to me, that I may let them hear my words, so that they may learn to fear me all the days that they live on the earth, and that they may teach their children so." – Deuteronomy 4:10
PRELUDE
(As we prepare our hearts for worship let us quiet our hearts and our cell phones.)
GUEST PREACHER
We welcome  Mike Delozier to the pulpit this week and next. Pastor Myers will be back on May 2nd.
Online Bulletin
Sermon:
"
Pay Attention"

WELCOME & ANNOUNCEMENTS
CALL TO WORSHIP
INVOCATION

(All Scripture references are from the English Standard Version, ESV, unless otherwise noted.)
Worship through Hymn of Thanksgiving
"Joyful, Joyful We Adore Thee"
Verse 1
Joyful joyful we adore Thee
God of glory Lord of love
Hearts unfold like flow'rs before Thee
Opening to the sun above
Melt the clouds of sin and sadness
Drive the dark of doubt away
Giver of immortal gladness
Fill us with the light of day
Verse 2
All Thy works with joy surround Thee
Earth and heav'n reflect Thy rays
Stars and angels sing around Thee
Center of unbroken praise
Field and forest vale and mountain
Flowery meadow flashing sea
Chanting bird and flowing fountain
Call us to rejoice in Thee.
Verse 3
Thou art giving and forgiving
Ever blessing ever blest
Wellspring of the joy of living
Ocean depth of happy rest
Thou our Father Christ our Brother
All who live in love are Thine
Teach us how to love each other
Lift us to the joy divine.
Verse 4
Mortals join the mighty chorus
Which the morning stars began
Father love is reigning o'er us
Brother love binds man to man
Ever singing march we onward
Victors in the midst of strife
Joyful music lifts us sunward
In the triumph song of life.
Worship Through Psalter Reading

Worship Through Songs of Praise:
"Shout to The Lord"
Verse
My Jesus my Savior
Lord there is none like You
All of my days I want to praise
The wonders of Your mighty love
My comfort my shelter
Tower of refuge and strength
Let every breath all that I am
Never cease to worship You
Chorus
Shout to the Lord
All the earth let us sing
Power and majesty
Praise to the King
Mountains bow down
And the seas will roar
At the sound of Your name
I sing for joy
At the work of Your hands
Forever I'll love You
Forever I'll stand
Nothing compares to the promise
I have in You
(Repeat)
"The Steadfast Love"
The steadfast love of the Lord never ceases.
His mercies never come to an end;
They are new every morning,
New every morning:
Great is your faithfulness, O Lord,
Great is your faithfulness!
(Repeat 2x – the last time a cappella)
Children Released to Children's Church
Pastoral Prayer
Worship through Exposition of God's Word: Guest Speaker

Sermon: "Pay Attention"
Hebrews 2: 1-4
Warning Against Neglecting Salvation
Therefore we must pay much closer attention to what we have heard, lest we drift away from it. 2 For since the message declared by angels proved to be reliable, and every transgression or disobedience received a just retribution, 3 how shall we escape if we neglect such a great salvation? It was declared at first by the Lord, and it was attested to us by those who heard, 4 while God also bore witness by signs and wonders and various miracles and by gifts of the Holy Spirit distributed according to his will.
Worship through Hymn of Commitment:

679. 

"

'Tis So Sweet to Trust in Jesus"
Verse 1
'Tis so sweet to trust in Jesus,
just to take him at his word;
just to rest upon his promise;
just to know, "Thus saith the Lord."
Chorus
Jesus, Jesus, how I trust him!
How I've proved him o'er and o'er!
Jesus, Jesus, precious Jesus!
O for grace to trust him more!
Verse 2
O how sweet to trust in Jesus,
just to trust his cleansing blood;
just in simple faith to plunge me
'neath the healing, cleansing flood!
(Chorus)
Verse 3
Yes, ' tis sweet to trust in Jesus,
just from sin and self to cease;
just from Jesus simply taking
life and rest, and joy and peace.
(Chorus)
Verse 4
I'm so glad I learned to trust thee,
precious Jesus, Savior, Friend;
and I know that thou art with me,
wilt be with me to the end.
(Chorus)
Benediction

Doxology: Hymn #731
Praise God from whom all blessings flow;
Praise him, all creatures here below;
Praise him above, ye heav'ly host;
Praise Father, Son, and Holy Ghost. Amen.
THIS WEEK AND UPCOMING EVENTS
---
GATHERING GROUNDS

(Cancelled UFA)




Please join us in the fellowship hall Sunday mornings from 9:30-10:00 am for coffee and donuts.
SMALL GROUPS TODAY:

Whittle/Dickinson Group is meeting at 5:00 pm outside at the Brittain's home. Steak, Shrimp, and Chicken skewers will be provided.  Please bring your favorite side, or a dish for the kids.
Mitchell/Forlaw Group meeting at 5:30 pm at the church in the Fellowship Hall.
CHURCH COOKOUT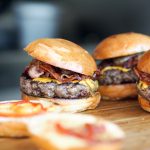 You are invited to our Church Fellowship & Cookout. The Fellowship begins at 2 pm with supper at 5:30 pm, so come when you can!
Food, corn hole, and fishing are provided! All you need to bring is a chair and your fishing pole (optional), and be ready to have a great time with
great friends!
Saturday, May 1st
At The Barn at Griffin Lake
124 Addison Rd.
Buchanan, GA 30113
VBS
Calling all Olympians! Join us as we go the distance with Joshua, the great champion of the Bible who points us to Jesus!
July 11-15 from 6-8 pm
If you are interested in volunteering, please email churchoffice@fpcvr.com or contact Jeannie.
ELECTIONS
The Session is calling a congregational meeting immediately following the worship service on Sunday, May 16, 2021. The purpose is to affirm the following men eligible for the following offices;
For the office of Deacon: Mr. Charlie Campbell
For the office of Elder: Mr. Cliff Dickinson and Mr.Tim Eckstein
COMMUNION REMINDER
Please prepare your hearts to receive the Lord's Sacraments next Sunday, May 2nd.
(Please Stand As Able)



HOUSE OF PRAYER FOR ALL NATIONS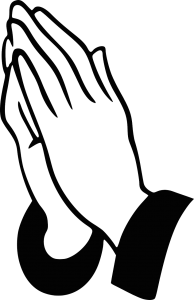 Wednesdays at 7 PM, Watch for an email with the link or call the church office for info.

WOMEN'S BIBLE STUDY
Wednesdays at 10am, PRECEPT BIBLE STUDY
A 16 week Precept Bible study on the book of Acts
began Wednesday, Feb 3 at 10 am.
Anyone interested may call Debby Morgan at
678-463-7368 for details on how to order a study book.
GUEST PREACHERS
We welcome our guest preachers as they preach during the time Pastor Tom is out on study retreat.
Other Resources
Kingdom Outreach:  See our Missions and Outreach Page
 What is Happening this Week, this Month?  Visit our This Week page.

A YEAR IN TABLETALK
You are invited to join us in reading through Tabletalk devotions for the year of 2021. January's edition will be available by the offering box in the Sanctuary. You
can purchase a subscription by calling 1-800-435-4343 or by visiting the Table Talk website. You can also begin a free subscription through the website.
Continue to pray and encourage one another.1 Thessalonians 5:11
Therefore encourage one another and build one another up, just as you are doing.
---
Today's Additional Resources
Westminster Shorter Catechism

Q. 1. What is the chief end of man?
A. Man's chief end is to glorify God, and to enjoy him forever.
Q. 2. What rule hath God given to direct us how we may glorify and enjoy him?
A. The Word of God, which is contained in the Scriptures of the Old and New Testaments, is the only rule
to direct us how we may glorify and enjoy him.
Q. 3. What do the Scriptures principally teach?
A. The Scriptures principally teach, what man is to believe concerning God, and what duty God requires
of man.
Q. 14. What is sin?
A. Sin is any want of conformity unto, or transgression of, the law of God.
Westminster Confession of Faith XIV.
Of Saving Faith
1. The grace of faith, whereby the elect are enabled to believe to the saving of their souls, (Heb. 10:39) is the work of the Spirit of Christ in their hearts, (2 Cor. 4:13, Eph. 1:17–19, Eph. 2:8) and is ordinarily wrought by the ministry of the Word, (Rom. 10:14,17) by which also, and by the administration of the sacraments, and prayer, it is increased and strengthened. (1 Pet. 2:2, Acts 20:32, Rom. 4:11, Luke 17:5, Rom. 1:16–17)
2. By this faith, (a Christian believeth to be true whatsoever is revealed in the Word,) for the authority of God Himself speaking therein; (John 4:42, 1 Thess. 2:13, 1 John 5:10, Acts 24:14) and acteth differently upon that which each particular passage thereof containeth; yielding obedience to the commands, (Rom. 16:26) trembling at the threatenings, (Isa. 66:2) and embracing the promises of God for this life, and that which is to come. (Heb. 11:13, 1 Tim. 4:8) But (the principal acts of saving faith) are accepting, receiving, and resting upon Christ alone for justification, sanctification, and eternal life, by virtue of the covenant of grace. (John 1:12, Acts 16:31, Gal. 2:20, Acts 15:11)
3. This faith is (different in degrees,) weak or strong; (Heb. 5:13–14, Rom. 4:19–20, Matt. 6:30, Matt. 8:10) may be often and many ways assailed, and weakened, but gets the victory: (Luke 22:31–32, Eph. 6:16, 1 John 5:4–5) growing up in many to the attainment of a full assurance, through Christ, (Heb. 6:11–12, Heb. 10:22) who is both the author and finisher of our faith. (Heb. 12:2)
Westminster Confession of Faith CHAPTER XIII



Of Sanctification
I. They who are effectually called and regenerated, having a new heart and a new spirit created in them, are
further sanctified, really and personally, through the virtue of Christ's death and resurrection, by his Word and
Spirit dwelling in them: the dominion of the whole body of sin is destroyed, and the several lusts thereof are
more and more weakened and mortified; and they more and more quickened and strengthened, in all saving
graces, to the practice of true holiness, without which no man shall see the Lord.
II. This sanctification is throughout in the whole man, yet imperfect in this life: there abideth still some
remnants of corruption in every part, whence ariseth a continual and irreconcilable war, the flesh lusting against
the Spirit, and the Spirit against the flesh.
III. I n which war, although the remaining corruption for a time may much prevail, yet, through the continual
supply of strength from the sanctifying Spirit of Christ, the regenerate part doth overcome: and so the saints
grow in grace, perfecting holiness in the fear of God.
Antinomianism
Antinomianism literally means "anti-lawism." It denies or downplays the significance of God's law in the life of the believer. It is the opposite of its twin heresy: legalism.
Antinomians acquire their distaste for the law in a number of ways. Some believe that they no longer are obligated to keep the moral law of God because Jesus has freed them from it. They insist that grace not only frees us from the curse of God's law, but delivers us from any obligation to obey God's law. Grace then becomes a license for disobedience.
The astounding thing is that people hold this view despite Paul's vigorous teaching against it. Paul, more than any other New Testament writer, emphasized the differences between law and grace. He gloried in the new covenant. Nevertheless, he was most explicit in his condemnation of antinomianism. In Rom. 3:31 he writes, "Do we then make void the law through faith? Certainly not! On the contrary, we establish the law."
Martin Luther, in expressing the doctrine of justification by faith alone, was charged with antinomianism. Yet he affirmed with James that "faith without works is dead." Luther contested with his student Johann Agricola on this issue. Agricola denied that the law had any purpose in the life of the believer. He even denied that the law served to prepare the sinner for grace. Luther responded to Agricola with his work Against the Antinomians in 1539. Agricola later recanted his antinomian teachings, but the issue remained.
Subsequent Lutheran theologians affirmed Luther's view of the law. In the Formula of Concord (1577), the last of the classical Lutheran statements of faith, they outlined three uses for the law: (1) to reveal sin; (2) to establish general decency in the society at large; and (3) to provide a rule of life for those regenerated through faith in Christ.
Antinomianism's primary error is confusing justification with sanctification. We are justified by faith alone, apart from works. However, all believers grow in faith by keeping God's holy commands-not to gain God's favor, but out of loving gratitude for the grace already bestowed on them through the work of Christ.
It is a serious error to assume that the Old Testament was a covenant of law and the New Testament, a covenant of grace. The Old Testament is a monumental testimony to God's amazing grace toward His people. Likewise, the New Testament is literally filled with commandments. We are not saved by the law, but we demonstrate our love for Christ by obeying His commandments. "If you love Me," Jesus said, "keep My commandments" (John 14:15).
We frequently hear the statement, "Christianity isn't a lot of do's and don'ts; it is not a list of rules." There is some truth in this deduction, inasmuch as Christianity is far more than a mere list of rules. It is, at its center, a personal relationship with Christ Himself. Yet Christianity is also not less than rules. The New Testament clearly includes some do's and don'ts. Christianity is not a religion that sanctions the idea that everyone has the right to do what is right in his own eyes. On the contrary, Christianity never gives anyone the "right" to do what is wrong.
---
Special Announcement
Dear Believers of First Pres. Villa Rica,
For the Easter 8:30 AM service, masks and physical distancing are required on campus.  For the 11 AM service, masks are required at the 11 AM service until seated, physical distancing relaxed.
 Sunday Schedule: 

0930 Break CANCELLED UFN 7th DUE TO COVID



0830-0930 Worship 1 CANCELLED UFN
0930-1000 Break / Fellowship

CANCELLED UFN



1000-1045 Sunday School
1045-1100 Break
1100-1200 Worship 2 (Sanctuary & Fellowship Hall), , plus online live-stream:
Masks Required on campus until seated, physical distancing is encouraged.

We thank the Lord for His faithfulness to us and for His hand of protection. Thank you for your support, encouragement and love for each other during these challenging times.
May we continue to labor together in love for the sake of the gospel and God's kingdom,
The Session
---
COVID PROTOCOLS:  In an effort to anticipate the needs as to the activities of the church in these times of uncertainty regarding COVID and the weather, there will be some changes upcoming in Worship location and virus protocols.  We have cooler weather approaching that will necessitate moving the Parking Lot Worship Service indoors, and we have some additional information for sanitation procedures for Worship Services, Sunday Schools, Nursery, and Children's Church.  The Parking Lot Worship Service will move indoors to the Sanctuary and Fellowship Hall starting on Sunday, October 25th.  This service will utilize strict COVID protocols to protect those with high concerns respecting the virus.  Masks and social distancing will be required at all times for this 8:30 worship.  See below for additional requirements and procedures. The updated schedule is, as follows, cancelled services in light grey:
8:30-9:30            Cancelled UFN: Worship One (Sanctuary & Fellowship Hall – Masks Required, also Live-streamed)
9:30-10:00          Cancelled UFN: Gathering Grounds: Break/Fellowship
10:00-10:45       Sunday School (Adult and Children) Nursery Provided

10:45-11:00       Break
11:00-12:00       Worship Two (Sanctuary & Fellowship Hall, plus live-stream, Mask Required until seated)
Children's Church (Large Classroom)
  Nursery Provided
COVID Protocols for Worship One (8:30-9:30):
–Masks are mandatory until seated.  This applies to the Sanctuary and the Fellowship Hall.  Pastor Tom will not wear a mask while preaching at the pulpit.
–Physical distancing will be maintained at all times.
–A sanitizing station with masks will be provided at the lower entrance, at the front door entrance, and the entrance into the Fellowship Hall.  There will also be spray sanitizer and hand sanitizer available at these locations.
–Anyone that does not have a mask will be given one.
–At the conclusion of this service the pews and cushions will be sprayed with sanitizer.  The Fellowship Hall will also be sanitized.
–The CDC recommends masks for children above the age of two years.
COVID Protocols for Break/Fellowship (9:30-10:00):
–Masks are optional and social distance is recommended.  For those that are wearing a mask, know that they are wearing it for a reason, and give them extra respect in regards to distance protocols.
COVID Protocols for Adult Sunday School (10:00-10:45):
-The adult SS will meet in the Fellowship Hall.
-Masks are optional.  Physical distancing for seating is mandatory.
-Immediately following SS the tables and chairs will be sanitized.
COVID Protocols for Children's Sunday School and Children's Church:
-Masks are optional.
-Children's masks and hand sanitizers will be available and use encouraged.
-Each child will have their own labeled supply box containing crayons, etc., that will be sanitized after each use.
-Tables and chairs will be cleaned between uses.
COVID Protocols for the Nursery:
-Nursery toys and surfaces will be sanitized with antibacterial wipes and spray and allowed to dry between services.
-At the end of the second service toys will be immersed in food-grade sanitizer and surfaces wiped and sprayed.
 COVID Protocols for Worship Two (11:00-12:00)
-Masks are required on campus until seated.
-Physical distancing is encouraged.
-Ushers will not be required for seating or exit.
We pray for an end to this virus, but until then, we must make the best of a difficult situation.  We understand that all these different rules may be hard to keep up with, but we endeavor to provide as many options as possible so that most can attend a Worship Service.  The safety of the congregation is paramount, and the ability to have a choice on the level of protocols is necessary.  Those at the upper end of risk from this virus are encouraged to utilize the live stream option in the safety of your homes.  If you or your child have flu-like symptoms or a fever, please stay home.
We thank you for your prayers, for the willingness you have shown to be diligent in worship, and for your support of FPCVR during this unprecedented pandemic.
Prayerfully, The Session
---
Westminster Confession of Faith in Modern English

Chapter 11 – Justification
1. Those whom God effectually calls he also freely justifies. He does not pour righteousness into them but
pardons their sins and looks on them and accepts them as if they were righteous—not because of anything
worked in them or done by them, but for Christ's sake alone. He does not consider their faith itself, the act of
believing, as their righteousness or any other obedient response to the gospel on their part. Rather, he imputes to
them the obedience and judicial satisfaction earned by Christ. For their part, they receive and rest on Christ and
his righteousness by faith (and this faith is not their own but is itself a gift of God).
2. Faith, thus receiving and resting on Christ and his righteousness, is the only means of justification. In the
person justified, however, it is always accompanied by all the other saving graces and is not a dead faith, but
works by love.
3. By his obedience and death Christ completely discharged the debt of all those who are so justified, and he
made the correct, real, and full satisfaction to his Father's justice on their behalf. Since Christ was voluntarily
given by the Father for them, and since his obedience and satisfaction were accepted in their place and not for
anything in them, their justification is the result only of his free grace—so that both the perfect justice and the
rich grace of God might be glorified in the justification of sinners.
6. The justification of believers under the Old Testament was in all these respects identical with the justification
of believers under the New Testament.
Shorter Catechism Q&A 33
Q: What is justification?
A: Justification is an act of God's free grace, wherein he pardoneth all our sins, and accepteth us as righteous in
his sight, only for the righteousness of Christ imputed to us, and received by faith alone.