First Presbyterian Church of Villa Rica
Order for the Worship of God
SUNDAY, March 7th, 2021
At Church and Online


(Live Stream and Online Bulletin)



8:30 AM Worship Services Cancelled UFN (In Sanctuary and Fellowship Hall (Masks Required); and via Live Stream Online)
9:30 AM Gathering Grounds Cancelled UFN (In Fellowship Hall —coffee, donuts)
Nursery 10 AM to 12 PM
10 AM Sunday School for all ages
11 AM Worship Services (In Sanctuary and Fellowship Hall masks required until seated, or watch via Live Stream Online)

GATHERING OF GOD'S PEOPLE
"Gather the people to me, that I may let them hear my words, so that they may learn to fear me all the days that they live on the earth, and that they may teach their children so." – Deuteronomy 4:10
PRELUDE
(As we prepare our hearts for worship let us quiet our hearts and our cell phones.)
Online Bulletin
Sermon:
"
The Two Humanities"

Bulletin/Order of Worship
WELCOME & ANNOUNCEMENTS
CALL TO WORSHIP
INVOCATION

(All Scripture references are from the English Standard Version, ESV, unless otherwise noted.)
Worship through Hymn of Thanksgiving
252.

"When I Survey the Wondrous
Cross"

Verse 1
When I survey the wondrous cross
on which the Prince of glory died,
my richest gain I count but loss,
and pour contempt on all my pride.
Verse 2
Forbid it, Lord, that I should boast,
save in the death of Christ my God:
all the vain things that charm me most,
I sacrifice them to his blood.
Verse 3
See, from his head, his hands, his feet,
sorrow and love flow mingled down:
did e'er such love and sorrow meet,
or thorns compose so rich a crown?
Verse 4
Were the whole realm of nature mine,
that were a present far too small;
love so amazing, so divine,
demands my soul, my life, my all.
Worship Through Songs of Praise:
Because Of Your Love

Verse 1
As we come into Your presence
We remember ev'ry blessing
That You've poured out so freely from above
Lifting gratitude and praises
For compassion so amazing
Lord we've come to give You thanks
For all You've done
Chorus
Because of Your love we're forgiven
Because of Your love our hearts are clean
We lift You up with songs of freedom
Forever we're changed because of Your love
Verse 2
As we gather with your people,
We remember your majestic
That you set aside Your glory for your love
Singing gladly of forgiveness
Of Your death and resurrection
Lord we magnify Your grace for all You've
done
(Chorus – 2x)
Here Is Love

Verse 1
Here is love vast as the ocean
Loving kindness as the flood
When the Prince of Life our ransom
Shed for us His precious blood
Who His love will not remember
Who can cease to sing His praise
He can never be forgotten
Throughout Heav'n's eternal days
Verse 2
On the mount of crucifixion
Fountains opened deep and wide
Through the floodgates of God's mercy
Flowed a vast and gracious tide
Grace and love like mighty rivers
Poured incessant from above
Heaven's peace and perfect justice
Kissed a guilty world in love
Verse 3
Let me all Thy love accepting
Love Thee ever all my days
Let me seek Thy kingdom only
And my life be to Thy praise
Thou alone shall be my glory
Nothing in the world I see
Thou hast cleansed and sanctified me
Thou Thyself hast set me free
Children Released to Children's Church



Pastoral Prayer
Worship through Exposition of God's Word: Rev. Thomas Myers

Sermon: "The Two Humanities"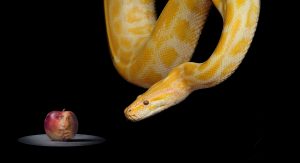 Genesis 2:15-3:6



15 The Lord God took the man and put him in the garden of Eden to work it and keep it. 16 And the Lord God commanded the man, saying, "You may surely eat of every tree of the garden, 17 but of the tree of the knowledge of good and evil you shall not eat, for in the day that you eat[a] of it you shall surely die."
18 Then the Lord God said, "It is not good that the man should be alone; I will make him a helper fit for[b] him." 19 Now out of the ground the Lord God had formed[c] every beast of the field and every bird of the heavens and brought them to the man to see what he would call them. And whatever the man called every living creature, that was its name. 20 The man gave names to all livestock and to the birds of the heavens and to every beast of the field. But for Adam[d] there was not found a helper fit for him. 21 So the Lord God caused a deep sleep to fall upon the man, and while he slept took one of his ribs and closed up its place with flesh. 22 And the rib that the Lord God had taken from the man he made[e] into a woman and brought her to the man. 23 Then the man said,
"This at last is bone of my bones
    and flesh of my flesh;
she shall be called Woman,
    because she was taken out of Man."[f]
24 Therefore a man shall leave his father and his mother and hold fast to his wife, and they shall become one flesh. 25 And the man and his wife were both naked and were not ashamed.
The Fall
3 Now the serpent was more crafty than any other beast of the field that the Lord God had made.
He said to the woman, "Did God actually say, 'You[g] shall not eat of any tree in the garden'?" 2 And the woman said to the serpent, "We may eat of the fruit of the trees in the garden, 3 but God said, 'You shall not eat of the fruit of the tree that is in the midst of the garden, neither shall you touch it, lest you die.'" 4 But the serpent said to the woman, "You will not surely die. 5 For God knows that when you eat of it your eyes will be opened, and you will be like God, knowing good and evil." 6 So when the woman saw that the tree was good for food, and that it was a delight to the eyes, and that the tree was to be desired to make one wise,[h] she took of its fruit and ate, and she also gave some to her husband who was with her, and he ate.
Romans 5: 12-21



Death in Adam, Life in Christ
12 Therefore, just as sin came into the world through one man, and death through sin, and so death spread to all men[a] because all sinned— 13 for sin indeed was in the world before the law was given, but sin is not counted where there is no law. 14 Yet death reigned from Adam to Moses, even over those whose sinning was not like the transgression of Adam, who was a type of the one who was to come.
15 But the free gift is not like the trespass. For if many died through one man's trespass, much more have the grace of God and the free gift by the grace of that one man Jesus Christ abounded for many. 16 And the free gift is not like the result of that one man's sin. For the judgment following one trespass brought condemnation, but the free gift following many trespasses brought justification. 17 For if, because of one man's trespass, death reigned through that one man, much more will those who receive the abundance of grace and the free gift of righteousness reign in life through the one man Jesus Christ.
18 Therefore, as one trespass[b] led to condemnation for all men, so one act of righteousness[c] leads to justification and life for all men. 19 For as by the one man's disobedience the many were made sinners, so by the one man's obedience the many will be made righteous. 20 Now the law came in to increase the trespass, but where sin increased, grace abounded all the more, 21 so that, as sin reigned in death, grace also might reign through righteousness leading to eternal life through Jesus Christ our Lord.
Footnotes
Romans 5:12 The Greek word anthropoi refers here to both men and women; also twice in verse 18
Romans 5:18 Or the trespass of one
Romans 5:18 Or the act of righteousness of one
Communion
Worship through Hymn of Commitment:

468. 

My Faith Has Found a Resting Place
Verse 1
My faith has found a resting place,
from guilt my soul is freed;
I trust the ever-living One,
his wounds for me shall plead.
Chorus
I need no other argument,
I need no other plea,
it is enough that Jesus died,
and that he died for me.
Verse 2
Enough for me that Jesus saves,
this ends my fear and doubt;
a sinful soul I come to him,
he'll never cast me out
(Chorus)
Verse 3
My heart is leaning on the Word,
the written Word of God:
salvation by my Savior's name,
salvation thro' his blood.
(Chorus)
Verse 4
My great Physician heals the sick,
the lost he came to save;
for me his precious blood he shed,
for me his life he gave.
(Chorus)
Benediction

Doxology: Hymn #731
Praise God from whom all blessings flow;
Praise him, all creatures here below;
Praise him above, ye heav'ly host;
Praise Father, Son, and Holy Ghost. Amen.
THIS WEEK AND UPCOMING EVENTS
---
GATHERING GROUNDS

(Cancelled UFA)




Please join us in the fellowship hall Sunday mornings from 9:30-10:00 am for coffee and donuts.
SMALL GROUPS TODAY:

Whittle/Dickinson Group will meet Sunday at 5 PM at the Dickinson's. Email churchoffice@firstpresbyterianvr.org or Josh Whittle for the link.
Mitchell/Forlaw Group meeting at 5:30 pm at the church in the Fellowship Hall.
HYMN SINGING / CAROLING AFTER CHURCH

Join us to hymn sing to Linda Clark, 6740 Fairway Ridge Dr., Douglasville
Postlude


(Please Stand As Able)



LEADERSHIP TRAINING
Join us via Zoom on Sunday at 3:00 pm for Leadership training taught by Pastor Tom. Look for the Zoom link in your emails.
HOUSE OF PRAYER FOR ALL NATIONS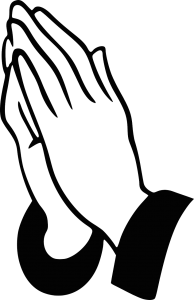 Meeting online through zoom on Wednesdays at 7 pm.
Be on the lookout for the email with the link.
WOMEN'S BIBLE STUDY
Wednesdays at 10am, PRECEPT BIBLE STUDY
A 16 week Precept Bible study on the book of Acts
began Wednesday, Feb 3 at 10 am.
Anyone interested may call Debby Morgan at
678-463-7368 for details on how to order a study book.
COMMUNION REMINDER
Prepare your hearts to receive the Lord's Sacraments next Sunday, March 7th.
Other Resources
Kingdom Outreach:  See our Missions and Outreach Page
 What is Happening this Week, this Month?  Visit our This Week page.

A YEAR IN TABLETALK
You are invited to join us in reading through Tabletalk devotions for the year of 2021. January's edition will be available by the offering box in the Sanctuary. You
can purchase a subscription by calling 1-800-435-4343 or by visiting the Table Talk website. You can also begin a free subscription through the website.
Continue to pray and encourage one another.1 Thessalonians 5:11
Therefore encourage one another and build one another up, just as you are doing.
---
Today's Additional Resources
Westminster Shorter Catechism
Chapter 6
The Fall of Man, Sin, and the Punishment for Sin
1. Our first parents were led astray by the cunning temptation of Satan and sinned in eating the forbidden fruit. It pleased God to allow them to sin, because in his wisdom and holiness he planned to order their sin to his own glory.
2. By this sin they fell from their original righteousness and fellowship with God, and so became dead in sin4 and completely polluted in all their faculties and parts of body and soul.
3. Since Adam and Eve are the root of all mankind, the guilt for this sin has been imputed to all human beings, who are their natural descendants and have inherited the same death in sin and the same corrupt nature.
4. This original corruption completely disinclines, incapacitates, and turns us away from every good, while it completely inclines us to every evil. From it proceed all actualized sins.
5. During life on earth this corrupt nature remains in those who are regenerated, and, although it is pardoned and deadened in Christ, yet it and all its impulses are truly and properly sinful.
6. Every sin, both original and actual, transgresses the righteous law of God and brings guilt on the sinner. Every sinner is consequently subjected to the wrath of God, the curse of the law, and death, with all the resultant miseries, spiritual, temporal, and eternal.
Westminster Confession of Faith
Chapter 13 Sanctification
1. Those who are effectually called and regenerated have a new heart and a new spirit created in them. They are additionally sanctified, actually and personally, by the power of Christ's death and resurrection and by his word and Spirit dwelling in them. The power of sin ruling over the whole body is destroyed, and the desires of the old self are more and more weakened and killed. At the same time the ability to practice true holiness, without which no one will see the Lord, is brought to life and strengthened by all the saving graces.
2. This sanctification works in the whole person, but not completely or perfectly in this life. The old sinful nature retains some of its control in body, mind, and spirit. And so a continual and irreconcilable war goes on in every believer. The old nature tries to get its way in opposition to the Spirit, and the Spirit fights to assert its authority over the flesh.
3. Although the old nature temporarily wins battles in this warfare, the continual strengthening of the sanctifying Spirit of Christ enables the regenerate nature in each believer to overcome. And so the saints grow in grace, perfecting holiness in the fear of God.
---
Special Announcement
Dear Believers of First Pres. Villa Rica,
Except for the 11AM service, all services are once again cancelled until further advised due to COVID.  Masks are required at the 11 AM service until seated.
 Sunday Schedule: 

0830 and 0930 Break CANCELLED UFN 7th DUE TO COVID



0830-0930 Worship 1 (Sanctuary and Fellowship Hall, Masks Required, plus online live-stream)




0930-1000 Break / Fellowship




1000-1045 Sunday School




1045-1100 Break


1100-1200 Worship 2 (Sanctuary & Fellowship Hall, Mask Required until seated, plus online live-stream)

We thank the Lord for His faithfulness to us and for His hand of protection. Thank you for your support, encouragement and love for each other during these challenging times.

May we continue to labor together in love for the sake of the gospel and God's kingdom,
The Session
---
COVID PROTOCOLS:  In an effort to anticipate the needs as to the activities of the church in these times of uncertainty regarding COVID and the weather, there will be some changes upcoming in Worship location and virus protocols.  We have cooler weather approaching that will necessitate moving the Parking Lot Worship Service indoors, and we have some additional information for sanitation procedures for Worship Services, Sunday Schools, Nursery, and Children's Church.  The Parking Lot Worship Service will move indoors to the Sanctuary and Fellowship Hall starting on Sunday, October 25th.  This service will utilize strict COVID protocols to protect those with high concerns respecting the virus.  Masks and social distancing will be required at all times for this 8:30 worship.  See below for additional requirements and procedures. The updated schedule is, as follows, cancelled services in light grey:
8:30-9:30            Cancelled UFN: Worship One (Sanctuary & Fellowship Hall – Masks Required, also Live-streamed)
9:30-10:00          Cancelled UFN: Gathering Grounds: Break/Fellowship
10:00-10:45       Sunday School (Adult and Children) Nursery Provided

10:45-11:00       Break
11:00-12:00       Worship Two (Sanctuary & Fellowship Hall, plus live-stream, Mask Required until seated)
Children's Church (Large Classroom)
  Nursery Provided
COVID Protocols for Worship One (8:30-9:30):
–Masks are mandatory until seated.  This applies to the Sanctuary and the Fellowship Hall.  Pastor Tom will not wear a mask while preaching at the pulpit.
–Social distancing will be maintained at all times.
–A sanitizing station with masks will be provided at the lower entrance, at the front door entrance, and the entrance into the Fellowship Hall.  There will also be spray sanitizer and hand sanitizer available at these locations.
–Anyone that does not have a mask will be given one.
–At the conclusion of this service the pews and cushions will be sprayed with sanitizer.  The Fellowship Hall will also be sanitized.
–The CDC recommends masks for children above the age of two years.
COVID Protocols for Break/Fellowship (9:30-10:00):
–Masks are optional and social distance is recommended.  For those that are wearing a mask, know that they are wearing it for a reason, and give them extra respect in regards to distance protocols.
COVID Protocols for Adult Sunday School (10:00-10:45):
-The adult SS will meet in the Fellowship Hall.
-Masks are optional.  Social distancing for seating is mandatory.
-Immediately following SS the tables and chairs will be sanitized.
COVID Protocols for Children's Sunday School and Children's Church:
-Masks are optional.
-Children's masks and hand sanitizers will be available and use encouraged.
-Each child will have their own labeled supply box containing crayons, etc., that will be sanitized after each use.
-Tables and chairs will be cleaned between uses.
COVID Protocols for the Nursery:
-Nursery toys and surfaces will be sanitized with antibacterial wipes and spray and allowed to dry between services.
-At the end of the second service toys will be immersed in food-grade sanitizer and surfaces wiped and sprayed.
 COVID Protocols for Worship Two (11:00-12:00)
-Masks are required until seated.
-Social distancing is required for seating
-Give respect to those choosing to wear a mask.
-Ushers will not be required for seating or exit.
We pray for an end to this virus, but until then, we must make the best of a difficult situation.  We understand that all these different rules may be hard to keep up with, but we endeavor to provide as many options as possible so that most can attend a Worship Service.  The safety of the congregation is paramount, and the ability to have a choice on the level of protocols is necessary.  Those at the upper end of risk from this virus are encouraged to utilize the live stream option in the safety of your homes.  If you or your child have flu-like symptoms or a fever, please stay home.
We thank you for your prayers, for the willingness you have shown to be diligent in worship, and for your support of FPCVR during this unprecedented pandemic.
Prayerfully, The Session
---
Westminster Confession of Faith in Modern English

Chapter 11 – Justification
1. Those whom God effectually calls he also freely justifies. He does not pour righteousness into them but
pardons their sins and looks on them and accepts them as if they were righteous—not because of anything
worked in them or done by them, but for Christ's sake alone. He does not consider their faith itself, the act of
believing, as their righteousness or any other obedient response to the gospel on their part. Rather, he imputes to
them the obedience and judicial satisfaction earned by Christ. For their part, they receive and rest on Christ and
his righteousness by faith (and this faith is not their own but is itself a gift of God).
2. Faith, thus receiving and resting on Christ and his righteousness, is the only means of justification. In the
person justified, however, it is always accompanied by all the other saving graces and is not a dead faith, but
works by love.
3. By his obedience and death Christ completely discharged the debt of all those who are so justified, and he
made the correct, real, and full satisfaction to his Father's justice on their behalf. Since Christ was voluntarily
given by the Father for them, and since his obedience and satisfaction were accepted in their place and not for
anything in them, their justification is the result only of his free grace—so that both the perfect justice and the
rich grace of God might be glorified in the justification of sinners.
6. The justification of believers under the Old Testament was in all these respects identical with the justification
of believers under the New Testament.
Shorter Catechism Q&A 33
Q: What is justification?
A: Justification is an act of God's free grace, wherein he pardoneth all our sins, and accepteth us as righteous in
his sight, only for the righteousness of Christ imputed to us, and received by faith alone.