First Presbyterian Church of Villa Rica
Order for the Worship of God
SUNDAY, February 28th, 2021
At Church and Online


(Live Stream and Online Bulletin)



All Sunday morning services suspended until March 7th due to COVID, except 11 AM Service
8:30 AM Worship Services (In Sanctuary and Fellowship Hall (Masks Required); and via Live Stream Online)
9:30 AM Gathering Grounds (In Fellowship Hall —coffee, donuts)
10 AM Sunday School for all ages
11 AM Worship Services (In Sanctuary and Fellowship Hall masks required until seated, or watch via Live Stream Online)

GATHERING OF GOD'S PEOPLE
"Gather the people to me, that I may let them hear my words, so that they may learn to fear me all the days that they live on the earth, and that they may teach their children so." – Deuteronomy 4:10
PRELUDE
(As we prepare our hearts for worship let us quiet our hearts and our cell phones.)
Online Bulletin
Sermon:
"
The Spirit-Filled Church Always Stays Close to the Cross"

Bulletin/Order of Worship
WELCOME & ANNOUNCEMENTS
CALL TO WORSHIP
INVOCATION

(All Scripture references are from the English Standard Version, ESV, unless otherwise noted.)
Worship through Hymn of Thanksgiving
347.

"The Church's One Foundation"

Verse 1
The church's one foundation
is Jesus Christ, her Lord;
she is his new creation
by water and the Word:
from heav'n he came and sought her
to be his holy bride;
with his own blood he bought her,
and for her life he died.
Verse 2
Elect from ev'ry nation,
yet one o'er all the earth,
her charter of salvation
one Lord, one faith, one birth;
one holy name she blesses,
partakes one holy food,
and to one hope she presses,
with ev'ry grace endued.
Verse 3
Though with a scornful wonder
men see her sore oppressed,
by schisms rent asunder,
by heresies distressed,
yet saints their watch are keeping,
their cry goes up, "How long?"
And soon the night of weeping
shall be the morn of song.
Verse 5
'Mid toil and tribulation,
and tumult of her war,
she waits the consummation
of peace forevermore;
till with the vision glorious
her longing eyes are blest,
and the great church victorious
shall be the church at rest.
Worship Through Songs of Praise:
Be Unto Your Name

Verse 1
We are a moment You are forever
Lord of the ages God before time
We are a vapor You are eternal
Love everlasting reigning on high
Chorus
Holy holy Lord God Almighty
Worthy is the Lamb Who was slain
Highest praises honor and glory
Be unto Your name
Be unto Your name
Verse 2
We are the broken You are the healer
Jesus Redeemer mighty to save
You are the love song we'll sing forever
Bowing before You blessing Your name
(Chorus 2x)
Ending
Be unto Your name
Beautiful One

Verse 1
Wonderful so wonderful is Your unfailing love
Your cross has spoken mercy over me
No eye has seen no ear has heard
No heart could fully know
How glorious how beautiful You are
Chorus
Beautiful One I love
Beautiful One I adore
Beautiful One my soul must sing
Verse 2
Powerful so powerful Your glory fills the skies
Your mighty works displayed for all to see
The beauty of Your majesty awakes my heart to
sing
How marvelous how wonderful You are
(Chorus)
Bridge
You opened my eyes to Your wonders anew
You captured my heart with this love
'Cause nothing on earth is as beautiful as You
(Repeat)
(Chorus 2x)
Children's Church Suspended until March 7th due to COVID



Pastoral Prayer
Worship through Exposition of God's Word: Rev. Thomas Myers

Sermon: " The Spirit-Filled Church Always Stays Close to the Cross"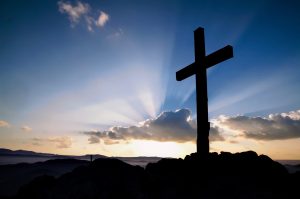 Romans 5:3-11



Peace with God Through Faith
3 Not only that, but we rejoice in our sufferings, knowing that suffering produces endurance, 4 and endurance produces character, and character produces hope, 5 and hope does not put us to shame, because God's love has been poured into our hearts through the Holy Spirit who has been given to us.
6 For while we were still weak, at the right time Christ died for the ungodly. 7 For one will scarcely die for a righteous person—though perhaps for a good person one would dare even to die— 8 but God shows his love for us in that while we were still sinners, Christ died for us. 9 Since, therefore, we have now been justified by his blood, much more shall we be saved by him from the wrath of God. 10 For if while we were enemies we were reconciled to God by the death of his Son, much more, now that we are reconciled, shall we be saved by his life. 11 More than that, we also rejoice in God through our Lord Jesus Christ, through whom we have now received reconciliation.
Ephesians 5:15-21

15 Look carefully then how you walk, not as unwise but as wise, 16 making the best use of the time, because the days are evil. 17 Therefore do not be foolish, but understand what the will of the Lord is. 18 And do not get drunk with wine, for that is debauchery, but be filled with the Spirit, 19 addressing one another in psalms and hymns and spiritual songs, singing and making melody to the Lord with your heart, 20 giving thanks always and for everything to God the Father in the name of our Lord Jesus Christ, 21 submitting to one another out of reverence for Christ.
1 Corinthians 2:1-5
Proclaiming Christ Crucified
2 And I, when I came to you, brothers,[a] did not come proclaiming to you the testimony[b] of God with lofty speech or wisdom. 2 For I decided to know nothing among you except Jesus Christ and him crucified. 3 And I was with you in weakness and in fear and much trembling, 4 and my speech and my message were not in plausible words of wisdom, but in demonstration of the Spirit and of power, 5 so that your faith might not rest in the wisdom of men[c] but in the power of God.
Worship through Hymn of Commitment:

87. 

The Lord's My Shepherd, I'll Not Want
Verse 1
The Lord's my Shepherd, I'll not want;
He makes me down to lie
In pastures green; he leadeth me
The quiet waters by.
Verse 2
My soul he doth restore again;
And me to walk doth make
Within the paths of righteousness,
E'en for his own name's sake.
Verse 3
Yea, though I walk in death's dark vale,
Yet will I fear none ill,
For thou art with me; and thy rod
And staff me comfort still.
Verse 4
My table thou hast furnished
In presence of my foes;
My head thou dost with oil anoint,
And my cup overflows.
Verse 5
Goodness and mercy all my life
Shall surely follow me:
And in God's house for evermore
My dwelling place shall be.

Benediction

Doxology: Hymn #731
Praise God from whom all blessings flow;
Praise him, all creatures here below;
Praise him above, ye heav'ly host;
Praise Father, Son, and Holy Ghost. Amen.
THIS WEEK AND UPCOMING EVENTS
---
GATHERING GROUNDS

(Cancelled UFA)




Please join us in the fellowship hall Sunday mornings from 9:30-10:00 am for coffee and donuts.
SMALL GROUPS TODAY:

Whittle/Dickinson Group will meet Sunday at 5 PM at the Dickinson's. Email churchoffice@firstpresbyterianvr.org or Josh Whittle for the link.
Mitchell/Forlaw Group meeting at 5:30 pm at the church in the Fellowship Hall.
HYMN SINGING / CAROLING AFTER CHURCH

Join us in Fairfield today following the 11:00 am service to sing to Bill Burns and then Ethel
Gonzalez and James Oates. Let Pastor Tom know if you are going following the service, so that you can be registered at the Fairfield security gate.
Postlude


(Please Stand As Able)



LEADERSHIP TRAINING
Join us via Zoom on Sunday at 3:00 pm for Leadership training taught by Pastor Tom. Look for the Zoom link in your emails.
HOUSE OF PRAYER FOR ALL NATIONS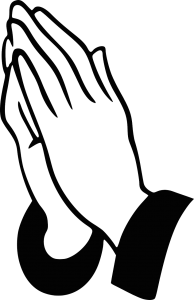 Meeting online through zoom on Wednesdays at 7 pm.
Be on the lookout for the email with the link.
WOMEN'S BIBLE STUDY
Wednesdays at 10am, PRECEPT BIBLE STUDY
A 16 week Precept Bible study on the book of Acts
began Wednesday, Feb 3 at 10 am.
Anyone interested may call Debby Morgan at
678-463-7368 for details on how to order a study book.
COMMUNION REMINDER
Prepare your hearts to receive the Lord's Sacraments next Sunday, March 7th.
Other Resources
Kingdom Outreach:  See our Missions and Outreach Page
 What is Happening this Week, this Month?  Visit our This Week page.

A YEAR IN TABLETALK
You are invited to join us in reading through Tabletalk devotions for the year of 2021. January's edition will be available by the offering box in the Sanctuary. You
can purchase a subscription by calling 1-800-435-4343 or by visiting the Table Talk website. You can also begin a free subscription through the website.
Continue to pray and encourage one another.1 Thessalonians 5:11
Therefore encourage one another and build one another up, just as you are doing.
---
Today's Additional Resources
Westminster Confession of Faith
Chapter 13 Sanctification
1. Those who are effectually called and regenerated have a new heart and a new spirit created in them. They are additionally sanctified, actually and personally, by the power of Christ's death and resurrection and by his word and Spirit dwelling in them. The power of sin ruling over the whole body is destroyed, and the desires of the old self are more and more weakened and killed. At the same time the ability to practice true holiness, without which no one will see the Lord, is brought to life and strengthened by all the saving graces.
2. This sanctification works in the whole person, but not completely or perfectly in this life. The old sinful nature retains some of its control in body, mind, and spirit. And so a continual and irreconcilable war goes on in every believer. The old nature tries to get its way in opposition to the Spirit, and the Spirit fights to assert its authority over the flesh.
3. Although the old nature temporarily wins battles in this warfare, the continual strengthening of the sanctifying Spirit of Christ enables the regenerate nature in each believer to overcome. And so the saints grow in grace, perfecting holiness in the fear of God.
---
Special Announcement
Dear Believers of First Pres. Villa Rica,
Except for the 11AM service, all services are once again cancelled until further advised due to COVID.  Masks are required at the 11 AM service until seated.
 Sunday Schedule: 

ALL CANCELLED EXCEPT 11 AM SERVICE UNTIL MARCH 7th DUE TO COVID



0830-0930 Worship 1 (Sanctuary and Fellowship Hall, Masks Required, plus online live-stream)




0930-1000 Break / Fellowship




1000-1045 Sunday School




1045-1100 Break


1100-1200 Worship 2 (Sanctuary & Fellowship Hall, Mask Required until seated, plus online live-stream)

We thank the Lord for His faithfulness to us and for His hand of protection. Thank you for your support, encouragement and love for each other during these challenging times.

May we continue to labor together in love for the sake of the gospel and God's kingdom,
The Session
---
COVID PROTOCOLS:  In an effort to anticipate the needs as to the activities of the church in these times of uncertainty regarding COVID and the weather, there will be some changes upcoming in Worship location and virus protocols.  We have cooler weather approaching that will necessitate moving the Parking Lot Worship Service indoors, and we have some additional information for sanitation procedures for Worship Services, Sunday Schools, Nursery, and Children's Church.  The Parking Lot Worship Service will move indoors to the Sanctuary and Fellowship Hall starting on Sunday, October 25th.  This service will utilize strict COVID protocols to protect those with high concerns respecting the virus.  Masks and social distancing will be required at all times for this 8:30 worship.  See below for additional requirements and procedures. The updated schedule is, as follows, cancelled services in light grey:
8:30-9:30            Worship One (Sanctuary & Fellowship Hall – Masks Required, also Live-streamed)
Nursery Provided
9:30-10:00          Gathering Grounds: Break/Fellowship
10:00-10:45       Sunday School (Adult and Children)
10:45-11:00       Break
11:00-12:00       Worship Two (Sanctuary & Fellowship Hall, plus live-stream, Mask Required until seated)
Children's Church (Large Classroom)
  Nursery Provided
COVID Protocols for Worship One (8:30-9:30):
–Masks are mandatory until seated.  This applies to the Sanctuary and the Fellowship Hall.  Pastor Tom will not wear a mask while preaching at the pulpit.
–Social distancing will be maintained at all times.
–A sanitizing station with masks will be provided at the lower entrance, at the front door entrance, and the entrance into the Fellowship Hall.  There will also be spray sanitizer and hand sanitizer available at these locations.
–Anyone that does not have a mask will be given one.
–At the conclusion of this service the pews and cushions will be sprayed with sanitizer.  The Fellowship Hall will also be sanitized.
–The CDC recommends masks for children above the age of two years.
COVID Protocols for Break/Fellowship (9:30-10:00):
–Masks are optional and social distance is recommended.  For those that are wearing a mask, know that they are wearing it for a reason, and give them extra respect in regards to distance protocols.
COVID Protocols for Adult Sunday School (10:00-10:45):
-The adult SS will meet in the Fellowship Hall.
-Masks are optional.  Social distancing for seating is mandatory.
-Immediately following SS the tables and chairs will be sanitized.
COVID Protocols for Children's Sunday School and Children's Church:
-Masks are optional.
-Children's masks and hand sanitizers will be available and use encouraged.
-Each child will have their own labeled supply box containing crayons, etc., that will be sanitized after each use.
-Tables and chairs will be cleaned between uses.
COVID Protocols for the Nursery:
-Nursery toys and surfaces will be sanitized with antibacterial wipes and spray and allowed to dry between services.
-At the end of the second service toys will be immersed in food-grade sanitizer and surfaces wiped and sprayed.
 COVID Protocols for Worship Two (11:00-12:00)
-Masks are required until seated.
-Social distancing is required for seating
-Give respect to those choosing to wear a mask.
-Ushers will not be required for seating or exit.
We pray for an end to this virus, but until then, we must make the best of a difficult situation.  We understand that all these different rules may be hard to keep up with, but we endeavor to provide as many options as possible so that most can attend a Worship Service.  The safety of the congregation is paramount, and the ability to have a choice on the level of protocols is necessary.  Those at the upper end of risk from this virus are encouraged to utilize the live stream option in the safety of your homes.  If you or your child have flu-like symptoms or a fever, please stay home.
We thank you for your prayers, for the willingness you have shown to be diligent in worship, and for your support of FPCVR during this unprecedented pandemic.
Prayerfully, The Session
---
Westminster Confession of Faith in Modern English

Chapter 11 – Justification
1. Those whom God effectually calls he also freely justifies. He does not pour righteousness into them but
pardons their sins and looks on them and accepts them as if they were righteous—not because of anything
worked in them or done by them, but for Christ's sake alone. He does not consider their faith itself, the act of
believing, as their righteousness or any other obedient response to the gospel on their part. Rather, he imputes to
them the obedience and judicial satisfaction earned by Christ. For their part, they receive and rest on Christ and
his righteousness by faith (and this faith is not their own but is itself a gift of God).
2. Faith, thus receiving and resting on Christ and his righteousness, is the only means of justification. In the
person justified, however, it is always accompanied by all the other saving graces and is not a dead faith, but
works by love.
3. By his obedience and death Christ completely discharged the debt of all those who are so justified, and he
made the correct, real, and full satisfaction to his Father's justice on their behalf. Since Christ was voluntarily
given by the Father for them, and since his obedience and satisfaction were accepted in their place and not for
anything in them, their justification is the result only of his free grace—so that both the perfect justice and the
rich grace of God might be glorified in the justification of sinners.
6. The justification of believers under the Old Testament was in all these respects identical with the justification
of believers under the New Testament.
Shorter Catechism Q&A 33
Q: What is justification?
A: Justification is an act of God's free grace, wherein he pardoneth all our sins, and accepteth us as righteous in
his sight, only for the righteousness of Christ imputed to us, and received by faith alone.