First Presbyterian Church of Villa Rica
Order for the Worship of God
SUNDAY, February 13th, 2022, 11 AM

At Church and Online


(Live Stream and Online Bulletin)



Nursery 10 AM to 12 PM
10 AM Bible Study for all ages
11 AM Worship Services
 GATHERING OF GOD'S PEOPLE
"Gather the people to me, that I may let them hear my words, so that they may learn to fear me all the days that they live on the earth, and that they may teach their children so." – Deuteronomy 4:10
PRELUDE WORSHIP
(As we prepare our hearts for worship let us quiet our hearts and our cell phones.)
Prelude Worship Song
Worship Live Stream
Sermon:
by Reverend Thomas Myers

God Is….



Romans 9:5-13, Exodus 3:13-14, Isaiah 55:8-11
View Live Service:  Bulletin/Order of Worship
WELCOME & ANNOUNCEMENTS
CALL TO WORSHIP
INVOCATION

(All Scripture references are from the English Standard Version, ESV, unless otherwise noted.)
Worship through Hymn of Thanksgiving
"I Sing the Almighty Power of God"
Verse 1
I sing th'almighty pow'r of God
That made the mountains rise,
That spread the flowing seas abroad,
And built the lofty skies.
I sing the wisdom that ordained
The sun to rule the day;
The moon shines full at his command
And all the stars obey.
Verse 2
I sing the goodness of the Lord
That filled the earth with food;
He formed the creatures with his word,
And then pronounced them good.
Lord, how your wonders are displayed
Where'er I turn mine eye,
If I survey the ground I tread
Or gaze upon the sky!
Verse 3
There's not a plant or flow'r below
But makes your glories known;
And clouds arise and tempests blow,
By order from your throne;
While all that borrows life from you
Is ever in your care,
And everywhere that man can be,
You, God, are present there.
---
Worship through Responsive Reading of a Psalm
(NIV) Psalm 135
135:15-20pp — Ps 115:4-11
1 Praise the LORD.
Praise the name of the LORD;
praise him, you servants of the LORD,
2 you who minister in the house of the LORD,
in the courts of the house of our God.
3 Praise the LORD, for the LORD is good;
sing praise to his name, for that is pleasant.
4 For the LORD has chosen Jacob to be his own,
Israel to be his treasured possession.
5 I know that the LORD is great,
that our Lord is greater than all gods.
6 The LORD does whatever pleases him,
in the heavens and on the earth,
in the seas and all their depths.
7 He makes clouds rise from the ends of the earth;
he sends lightning with the rain
and brings out the wind from his storehouses.
8 He struck down the firstborn of Egypt,
the firstborn of people and animals.
9 He sent his signs and wonders into your midst, Egypt,
against Pharaoh and all his servants.
10 He struck down many nations
and killed mighty kings—
11 Sihon king of the Amorites,
Og king of Bashan,
and all the kings of Canaan —
12 and he gave their land as an inheritance,
an inheritance to his people Israel.
13 Your name, LORD, endures forever,
your renown, LORD, through all generations.
14 For the LORD will vindicate his people
and have compassion on his servants.
15 The idols of the nations are silver and gold,
made by human hands.
16 They have mouths, but cannot speak,
eyes, but cannot see.
17 They have ears, but cannot hear,
nor is there breath in their mouths.
18 Those who make them will be like them,
and so will all who trust in them.
19 All you Israelites, praise the LORD;
house of Aaron, praise the LORD;
20 house of Levi, praise the LORD;
you who fear him, praise the LORD.
21 Praise be to the LORD from Zion,
to him who dwells in Jerusalem.
Praise the LORD.
---
Worship Through Songs of Praise:
"Be Unto Your Name"
 Verse 1
We are a moment You are forever
Lord of the ages God before time
We are a vapor You are eternal
Love everlasting reigning on high
Chorus
Holy holy Lord God Almighty
Worthy is the Lamb Who was slain
Highest praises honor and glory
Be unto Your name
Be unto Your name
Verse 2
We are the broken You are the healer
Jesus Redeemer mighty to save
You are the love song we'll sing forever
Bowing before You blessing Your name
(Chorus 2x)
Ending
Be unto Your name
"
I Love You Lord"
Verse (3x)
I love You Lord
And I lift my voice
To worship You
O my soul rejoice
Take joy my King
In what You hear
May it be a sweet sweet sound
In Your ear
---
PASTORAL PRAYER
….Our Father which art in heaven, hallowed be Thy name. Thy kingdom come. Thy will be done in earth, as it is in heaven. Give us this day our daily bread. And forgive us our debts, as we forgive our debtors. And lead us not into temptation, but deliver us from evil. For Thine is the kingdom, and the power, and the glory, forever. Amen.
---
WORSHIP THROUGH TITHES AND OFFERINGS



Offertory Worship Music:

"Day by Day and with Each Passing Moment"
Verse 1
Day by day and with each passing moment,
Strength I find to meet my trials here;
Trusting in my Father's wise bestowment,
I've no cause for worry or for fear.
He whose heart is kind beyond all measure
Gives unto each day what he deems best–
Lovingly, its part of pain and pleasure,
Mingling toil with peace and rest.
Verse 3
Help me then in every tribulation
So to trust your promises, O Lord,
That I lose not faith's sweet consolation
Offered me within your holy Word.
Help me, Lord, when toil and trouble meeting,
E'er to take, as from a father's hand,
One by one, the days, the moments fleeting,
Till I reach the promised land.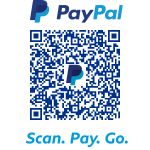 ---
Children Released to Children's Church
---
Exposition of God's Word
Sermon:  by Reverend Thomas Myers

God Is….

Romans 9:5-13, Exodus 3:13-14, Isaiah 55:8-11
Romans 9:5-13
5 To them belong the patriarchs, and from their race, according to the flesh, is the Christ, who is God over all, blessed forever. Amen. 6 But it is not as though the word of God has failed. For not all who are descended from Israel belong to Israel, 7 and not all are children of Abraham because they are his offspring, but "Through Isaac shall your offspring be named." 8 This means that it is not the children of the flesh who are the children of God, but the children of the promise are counted as offspring. 9 For this is what the promise said: "About this time next year I will return, and Sarah shall have a son."  10 And not only so, but also when Rebekah had conceived children by one man, our forefather Isaac, 11 though they were not yet born and had done nothing either good or bad in order that God's purpose of election might continue, not because of works but because of him who calls 12 she was told, "The older will serve the younger." 13 As it is written, "Jacob I loved, but Esau I hated."
Exodus 3:13-14
13 Then Moses said to God, "If I come to the people of Israel and say to them, 'The God of your fathers has sent me to you,' and they ask me, 'What is his name?' what shall I say to them?" 14 God said to Moses, "I am who I am." And he said, "Say this to the people of Israel: 'I am has sent me to you.'"
Isaiah 55: 8-11
8 For my thoughts are not your thoughts, neither are your ways my ways, declares the Lord.9 For as the heavens are higher than the earth, so are my ways higher than your ways and my thoughts than your thoughts. 10 "For as the rain and the snow come down from heaven and do not return there but water the earth, making it bring forth and sprout, giving seed to the sower and bread to the eater,11 so shall my word be that goes out from my mouth; it shall not return to me empty,
but it shall accomplish that which I purpose, and shall succeed in the thing for which I sent it.
---
Enter your notes here.  When you click "Email to Me", your notes will privately go to the email address you entered for your permanent records.
---
Worship through Hymn of Commitment:

"A Wonderful Savior Is Jesus My Lord"
Verse 1
A wonderful Savior is Jesus my Lord,
A wonderful Savior to me;
He hideth my soul in the cleft of the rock,
Where rivers of pleasure I see.
Chorus
He hideth my soul in the cleft of the rock
That shadows a dry, thirsty land;
He hideth my life in the depths of his love,
And covers me there with his hand,
And covers me there with his hand.
Verse 2
A wonderful Savior is Jesus my Lord,
He taketh my burden away;
He holdeth me up, and I shall not be moved,
He giveth me strength as my day.
(Chorus)
 Verse 3
With numberless blessings each moment he crowns,
And filled with a fullness divine,
I sing in my rapture, O glory to God
For such a Redeemer as mine!
(Chorus)
Verse 4
When clothed in his brightness, transported I rise
To meet him in clouds of the sky,
His perfect salvation, his wonderful love,
I'll shout with the millions on high.
(Chorus)
---
Benediction

Doxology: Hymn #731
Praise God from whom all blessings flow;
Praise him, all creatures here below;
Praise him above, ye heav'ly host;
Praise Father, Son, and Holy Ghost. Amen.
THIS WEEK AND UPCOMING EVENTS
---
SMALL GROUPS TODAY:


Whittle/Dickinson Group: Meeting Today at the Brittain's home. Y'all come!!
The Brittain's and the Golden Retrievers (including puppies) will be hosting the small group this week for a Super Bowl Bible Study, Tailgate, and Game, plus board games.  You, and anyone on your 'top ten' list are invited.
Bible Study
At 5:00 will focus on the below verses.  Please read their context and meditate on waging war, our weapons, destroying strongholds, arguments, taking every thought captive, and pressing on…
2 Corinthians 10:3-5
(ESV) 3 For though we walk in the flesh, we are not waging war according to the flesh. 4 For the weapons of our warfare are not of the flesh but have divine power to destroy strongholds. 5 We destroy arguments and every lofty opinion raised against the knowledge of God, and take every thought captive to obey Christ,
Philippians 3:14
(ESV) 14 I press on toward the goal for the prize of the upward call of God in Christ Jesus.
Tailgate
At 5:45 we will enjoy a 'tailgate party'.  The kids can enjoy playing with the puppies anytime.  The Brittain's are providing smoked wings, buffalo chicken dip, a veggie tray, and homemade ice cream.  Depending on how many plan to come, we may also provide a Taco Bar.  If you would like to bring a dish, to spark your ideas here is a suggested menu from our every-Titans-home-game tailgater-kids in Nashville:
Starters:
Buffalo Chicken Dip (Brittain's)
Veggie Tray (Brittain's)
Jalapeño poppers
Guac
Pimento cheese sweet peppers
Cold corn and cheese dip
Main dish options:
Taco bar (Brittain's, depending on expected attendance)
Sausage Meatballs
Chili
Burgers
Cheese Steaks
Chicken Tenders
Drinks
Various beer and wine options will be provided, but you are welcome to bring your favorite beverage, and please consider bringing your kids' favorite beverage.
Desserts, various
Homemade Ice Cream (Brittain's) –they don't get this in Nashville
SuperBowl LVI
At 6:30: In the 'man cave', Kickoff, LA Rams (with ex-GA Dawgs Stafford and Michele) 'press on' vs Cincinnati Bengals
Address and Google maps link: 1957 Mann Road, Douglasville
Please let us know if you are coming so we know whether to plan the Taco Bar or not.
Mitchell/Forlaw Group: Meeting today.
PRAYER CARDS
Please complete the prayer request form in the right margin of this page (bottom of page on your phone or tablet).  There are also index cards next to the bulletins on the tables in the back. Pastor Tom would like to know how he can pray for you. You may enter your request in the form on this page, put them in the offering box, or hand them to Pastor Tom.
MISSIONARY OF THE MONTH
Please be in prayer for our missionary of the month.
DATES TO REMEMBER:
SINGING TO OUR AT HOME MEMBERS :

We will be singing to our at home members after the morning  service on February the 13th.
YOUTH EVENT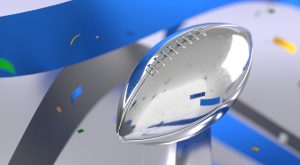 On February the 13th Pastor Tom and Beth will hosting the youth and their families to watch the Super Bowl together.
Arrive at 6pm. Food and drinks will be provided!
WIC
The ladies will start meeting the 4th Friday of  every month for lunch and fellowship. Feb. 25th at 11:30 we will meet at Chat & Choo in downtown Villa Rica, Please contact Donna with any questions.
SERVING SCHEDULE
Children's Church
January- Cliff and Debbie Dickinson
February- Beth Myers
Nursery Helpers
January 23rd – Holly Eckstein
February 13th – Ariel Whittle
February 27th – Kayla Forlaw
March 13th – Jeannie Forlaw
March 27th – Beth Myers
---
THANK YOU FOR 20 YEARS OF FAITHFUL SERVICE!
We would like to say a big thank you to John and Marva Grant for all they have done in and for our church. We will miss you both very much! 
HOUSE OF PRAYER FOR ALL NATIONS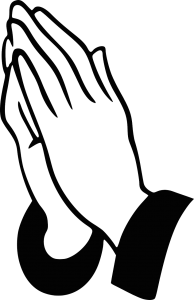 Prayer Group now meets Wednesdays via Zoom at 7 PM.
Call the church office for info.
---
---
WOMEN'S BIBLE STUDY
Wednesdays at 10am, PRECEPT BIBLE STUDY
Debbie is leading a study on the gospel of John. Please contact Debby for more info. If childcare is needed contact Jeannie.
---
Other Resources
Kingdom Outreach:  See our Missions and Outreach Page
 What is Happening this Week, this Month?  Visit our This Week page.

---
A YEAR IN TABLETALK
You are invited to join us in reading through Tabletalk devotions for the year of 2021. January's edition will be available by the offering box in the Sanctuary. You can purchase a subscription by calling 1-800-435-4343 or by visiting the Table Talk website. You can also begin a free subscription through the website.
Continue to pray and encourage one another.1 Thessalonians 5:11
Therefore encourage one another and build one another up, just as you are doing.
---
COVID protocols: The leadership recommends that everyone wear a mask in common areas when not seated for worship or Sunday school. We understand that many of us have been vaccinated, or have antibodies from getting the virus, and may not want to wear masks anymore. We would urge you to do so for any among us that are in poor health and susceptible to a severe reaction, or have a condition that does not allow them to be vaccinated. Currently the hospitals in Georgia are at capacity and we don't want to add to the strain on their resources. Current reports are that this strain of the virus may start declining soon so we are hopeful that this strong recommendation will only be in effect until the end of September.  
Philippians 2:3-4
(ESV) Do nothing from selfish ambition or conceit, but in humility count others more significant than yourselves. 4 Let each of you look not only to his own interests, but also to the interests of others. 
The Elders and Deacons of First Presbyterian Church of Villa Rica.
---
Secondary Resources for Further Study
(The Bible itself being the only Living, Infallible, Sufficient, and Authoritative rule of faith and practice.)

W.C.F Chapter 1, Of the Holy Scripture, Paragraph 1, 4 -7, 9-10
1.Although the light of nature, and the works of creation and providence do so far manifest the goodness, wisdom, and power of God, as to leave men unexcusable; yet are they not sufficient to give that knowledge of God, and of his will, which is necessary unto salvation. Therefore it pleased the Lord, at sundry times, and in divers manners, to reveal himself, and to declare that his will unto his church; and afterwards, for the better preserving and propagating of the truth, and for the more sure establishment and comfort of the church against the corruption of the flesh, and the malice of Satan and of the world, to commit the same wholly unto writing: which maketh the Holy Scripture to be most necessary; those former ways of God's revealing his will unto his people being now ceased. 4. The authority of the Holy Scripture, for which it ought to be believed, and obeyed, dependeth not upon the testimony of any man, or church; but wholly upon God (who is truth itself) the author thereof: and therefore it is to be received, because it is the Word of God. 5. We may be moved and induced by the testimony of the church to an high and reverent esteem of the Holy Scripture. And the heavenliness of the matter, the efficacy of the doctrine, the majesty of the style, the consent of all the parts, the scope of the whole (which is, to give all glory to God), the full discovery it makes of the only way of man's salvation, the many other incomparable excellencies, and the entire perfection thereof, are arguments whereby it doth abundantly evidence itself to be the Word of God: yet notwithstanding, our full persuasion and assurance of the infallible truth and divine authority thereof, is from the inward work. of the Holy Spirit bearing witness by and with the Word in our hearts 6. The whole counsel of God concerning all things necessary for his own glory, man's salvation, faith and life, is either expressly set down in Scripture, or by good and necessary consequence may be deduced from Scripture: unto which nothing at any time is to be added, whether by new revelations of the Spirit, or traditions of men. Nevertheless, we acknowledge the inward illumination of the Spirit of God to be necessary for the saving understanding of such things as are revealed in the Word: and that there are some circumstances concerning the worship of God, and government of the church, common to human actions and societies, which are to be ordered by the light of nature, and Christian prudence, according to the general rules of the Word, which are always to be observed.7. All things in Scripture are not alike plain in themselves, nor alike clear unto all: yet those things which are necessary to be known, believed, and observed for salvation, are so clearly propounded, and opened in some place of Scripture or other, that not only the learned, but the unlearned, in a due use of the ordinary means, may attain unto a sufficient understanding of them. 9. The infallible rule of interpretation of Scripture is the Scripture itself: and therefore, when there is a question about the true and full sense of any Scripture (which is not manifold, but one), it must be searched and known by other places that speak more clearly. 10. The supreme judge by which all controversies of religion are to be determined, and all decrees of councils, opinions of ancient writers, doctrines of men, and private spirits, are to be examined, and in whose sentence we are to rest, can be no other but the Holy Spirit speaking in the Scripture.
Canons Of Dort
The first main point of doctrine, divine election and reprobation

Article 1: God's Right to Condemn All People
Since all people have sinned in Adam and have come under the sentence of the curse and eternal death, God would have done no one an injustice if it had been his will to leave the entire ­human race in sin and under the curse, and to condemn them on account of their sin. As the apostle says: "The whole world is liable to the condemnation of God" (Rom. 3:19), "All have sinned and are deprived of the glory of God" (Rom. 3:23), and "The wages of sin is death" (Rom. 6:23).
Article 2: The Manifestation of God's Love
But this is how God showed his love: he sent his only begotten Son into the world, so that whoever believes in him should not perish but have eternal life (1 John 4:9; John 3:16).
Article 3: The Preaching of the Gospel
In order that people may be brought to faith, God mercifully sends messengers of this very joyful message to the people and at the time he wills. By this ministry people are called to repentance and faith in Christ crucified. For "how shall they believe in him of whom they have not heard? And how shall they hear without someone preaching? And how shall they preach unless they have been sent?" (Rom. 10:14-15).
Article 4: A Twofold Response to the Gospel
God's wrath remains on those who do not believe this gospel. But those who do accept it and embrace Jesus the Savior with a true and living faith are delivered through him from God's wrath and from destruction, and receive the gift of eternal life.
Westminster Confession of Faith
Chapter 10  of Effectual calling
1.All those whom God has predestined to life, and only those, he is pleased to effectually call at his appointed and accepted time, by his Word and Spirit, out of that state of sin and death in which they are by nature, to come to grace and salvation by Jesus Christ. In this call, he enlightens their minds spiritually, in a way effective to salvation, so that they understand the things of God. He takes away their heart of stone and gives to them a heart of flesh; he renews their wills; and by his almighty power he makes them determined to do what is good. This effectually draws them to Jesus Christ, yet in such a way that they come completely freely, being made willing by his grace.
2. This effectual call comes entirely from God's free and special grace, not from anything at all foreseen in the person, who is completely passive in it until, being made alive and renewed by the Holy Spirit, he is enabled by it to answer the call and to embrace the grace offered and conveyed in it.
Shorter Catechism Q&A 31
Q. 31. What is effectual calling?
A. Effectual calling is the work of God's Spirit, whereby, convincing us of our sin and misery, enlightening our minds in the knowledge of Christ, and renewing our wills, he doth persuade and enable us to embrace Jesus Christ, freely offered to us in the gospel.
---
---
Sunday Schedule:

Nursery Provided 1000-1200 AM



1000-1045 Bible Study for all Ages
1045-1100 Break
1100-1200 Worship (Sanctuary & Fellowship Hall), , plus online live-stream.
We thank the Lord for His faithfulness to us and for His hand of protection. Thank you for your support, encouragement and love for each other during these challenging times.
May we continue to labor together in love for the sake of the gospel and God's kingdom,
The Session
---
10:00-10:45       Adult Bible Study in the Fellowship Hall, other ages in various classrooms. (Nursery Provided)

10:45-11:00       Break
11:00-12:00       Worship (Sanctuary, plus live-stream).  Fellowship Hall live stream available for overflow and physical distancing.

Children's Church (Large Classroom)
Nursery Provided 1000 to 1200 AM
If you or your child have flu-like symptoms or a fever, please stay home and enjoy the Online Bulletin and Live-Stream.
We thank you for your prayers, for the willingness you have shown to be diligent in worship, and for your support of FPCVR.
Prayerfully, The Session