First Presbyterian Church of Villa Rica
Order for the Worship of God
SUNDAY, February 6th, 2022, 11 AM

At Church and Online


(Live Stream and Online Bulletin)



Nursery 10 AM to 12 PM
10 AM Bible Study for all ages
11 AM Worship Services
 GATHERING OF GOD'S PEOPLE
"Gather the people to me, that I may let them hear my words, so that they may learn to fear me all the days that they live on the earth, and that they may teach their children so." – Deuteronomy 4:10
PRELUDE WORSHIP
(As we prepare our hearts for worship let us quiet our hearts and our cell phones.)
Prelude Worship Song
Worship Live Stream
Sermon:
by Reverend Thomas Myers

The Privileges and Plight of Ethnic Israel

Phil 3:3-9;  Romans 8:37-9:5;  John 20:30-31;  2nd Cor. 4:3-4
View Live Service:  Bulletin/Order of Worship
WELCOME & ANNOUNCEMENTS
CALL TO WORSHIP
INVOCATION

(All Scripture references are from the English Standard Version, ESV, unless otherwise noted.)
Worship through Hymn of Thanksgiving
"I Will Sing of My Redeemer"
Verse 1
I will sing of my Redeemer,
and his wondrous love to me;
on the cruel cross he suffered,
from the curse to set me free.
Chorus
Sing, O sing of my Redeemer!
With his blood he purchased me;
on the cross he sealed my pardon,
paid the debt and made me free.
Verse 2
I will tell the wondrous story,
how my lost estate to save,
in his boundless love and mercy,
he the ransom freely gave.
(Chorus)
Verse 3
I will praise my dear Redeemer,
his triumphant pow'r I'll tell,
how the victory he giveth
over sin and death and hell.
(Chorus)
Verse 4
I will sing of my Redeemer
and his heav'nly love to me;
he from death to life has brought me,
Son of God, with him to be.
(Chorus)
---
Worship through Responsive Reading of a Psalm
(NIV) Psalm 110
Of David. A psalm.
1 The LORD says to my lord:
"Sit at my right hand
until I make your enemies
a footstool for your feet."
2 The LORD will extend your mighty scepter from Zion, saying,
"Rule in the midst of your enemies!"
3 Your troops will be willing
on your day of battle.
Arrayed in holy splendor,
your young men will come to you
like dew from the morning's womb.
4 The LORD has sworn
and will not change his mind:
"You are a priest forever,
in the order of Melchizedek. "
5 The Lord is at your right hand;
he will crush kings on the day of his wrath.
6 He will judge the nations, heaping up the dead
and crushing the rulers of the whole earth.
7 He will drink from a brook along the way,
and so he will lift his head high.
---
Worship Through Songs of Praise:
"The Wonderful Cross"
Verse 1
When I survey the wondrous cross
On which the Prince of Glory died
My richest gain I count but loss
And pour contempt on all my pride
Verse 2
See from His head His hands His feet
Sorrow and love flow mingled down
Did e'er such love and sorrow meet
Or thorns compose so rich a crown
Chorus
O the wonderful cross
O the wonderful cross
Bids me come and die and find
That I may truly live
O the wonderful cross
O the wonderful cross
All who gather here by grace
Draw near and bless Your name
Verse 3
Were the whole realm of nature mine
That were an offering far too small
Love so amazing so divine
Demands my soul my life my all
(Chorus)
(Verse 1)
"
Christ Our Hope In Life And Death"
Verse 1
What is our hope in life and death
Christ alone Christ alone
What is our only confidence
That our souls to Him belong
Who holds our days within His hand
What comes apart from His command
And what will keep us to the end
The love of Christ in which we stand
Chorus
O sing hallelujah
Our hope springs eternal
O sing hallelujah
Now and ever we confess
Christ our hope in life and death
Verse 2
What truth can calm the troubled soul
God is good God is good
Where is His grace and goodness known
In our great Redeemer's blood
Who holds our faith when fears arise
Who stands above the stormy trial
Who sends the waves that bring us nigh
Unto the shore the rock of Christ
(Chorus)
Verse 3
Unto the grave what will we sing
Christ He lives Christ He lives
And what reward will heaven bring
Everlasting life with Him
There we will rise to meet the Lord
Then sin and death will be destroyed
And we will feast in endless joy
When Christ is ours forevermore
(Chorus – 2x)
---
PASTORAL PRAYER
….Our Father which art in heaven, hallowed be Thy name. Thy kingdom come. Thy will be done in earth, as it is in heaven. Give us this day our daily bread. And forgive us our debts, as we forgive our debtors. And lead us not into temptation, but deliver us from evil. For Thine is the kingdom, and the power, and the glory, forever. Amen.
---
WORSHIP THROUGH TITHES AND OFFERINGS



Offertory Worship Music:

"He Is Lord"
Verse 1
Oh blessed Lamb once slain
Will reign forevermore
His hands once bound now save
Our God will never fail
Chorus
He is Lord
He is Lord
Sings my soul He is the Lord
And He lives
Yes He lives
I'm alive 'cause Jesus lives
Verse 2
'Tis at the cross of Christ
Where earth and heaven meet
Where sin is overcome
To God the victory
(Chorus)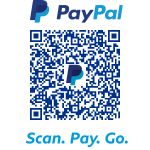 COMMUNION
---
Children Released to Children's Church
---
Exposition of God's Word
Sermon:  by Reverend Thomas Myers

The Privileges and Plight of Ethnic Israel

Philippians 3:3-9
3 For we are the circumcision, who worship by the Spirit of God and glory in Christ Jesus and put no confidence in the flesh 4 though I myself have reason for confidence in the flesh also. If anyone else thinks he has reason for confidence in the flesh, I have more: 5 circumcised on the eighth day, of the people of Israel, of the tribe of Benjamin, a Hebrew of Hebrews; as to the law, a Pharisee; 6 as to zeal, a persecutor of the church; as to righteousness under the law, blameless. 7 But whatever gain I had, I counted as loss for the sake of Christ. 8 Indeed, I count everything as loss because of the surpassing worth of knowing Christ Jesus my Lord. For his sake I have suffered the loss of all things and count them as rubbish, in order that I may gain Christ 9 and be found in him, not having a righteousness of my own that comes from the law, but that which comes through faith in Christ, the righteousness from God that depends on faith.
 Romans 8:37-9:5
37 No, in all these things we are more than conquerors through him who loved us. 38 For I am sure that neither death nor life, nor angels nor rulers, nor things present nor things to come, nor powers, 39 nor height nor depth, nor anything else in all creation, will be able to separate us from the love of God in Christ Jesus our Lord.                                                                                                                               9 I am speaking the truth in Christ—I am not lying; my conscience bears me witness in the Holy Spirit— 2 that I have great sorrow and unceasing anguish in my heart. 3 For I could wish that I myself were accursed and cut off from Christ for the sake of my brothers, my kinsmen according to the flesh. 4 They are Israelites, and to them belong the adoption, the glory, the covenants, the giving of the law, the worship, and the promises. 5 To them belong the patriarchs, and from their race, according to the flesh, is the Christ, who is God over all, blessed forever. Amen.
John 20:30-31
30 Now Jesus did many other signs in the presence of the disciples, which are not written in this book; 31 but these are written so that you may believe that Jesus is the Christ, the Son of God, and that by believing you may have life in his name.
2ND Corinthians 4:3-4
3 And even if our gospel is veiled, it is veiled to those who are perishing. 4 In their case the god of this world has blinded the minds of the unbelievers, to keep them from seeing the light of the gospel of the glory of Christ, who is the image of God.
Enter your notes here.  When you click "Email to Me", your notes will privately go to the email address you entered for your permanent records.
---
Worship through Hymn of Commitment:

"Beneath the Cross of Jesus"
Verse 1
Beneath the cross of Jesus
I fain would take my stand,
the shadow of a mighty Rock
within a weary land;
a home within the wilderness,
a rest upon the way,
from the burning of the noon-tide heat
and the burden of the day.
Verse 2
Upon the cross of Jesus
mine eye at times can see
the very dying form of One
who suffered there for me:
and from my stricken heart with tears
two wonders I confess,
the wonders of redeeming love
and my unworthiness.
Verse 3
I take, O cross, thy shadow
for my abiding place:
I ask no other sunshine than
the sunshine of his face;
content to let the world go by,
to know no gain nor loss;
my sinful self my only shame,
my glory all the cross.
---
Benediction

Doxology: Hymn #731
Praise God from whom all blessings flow;
Praise him, all creatures here below;
Praise him above, ye heav'ly host;
Praise Father, Son, and Holy Ghost. Amen.
THIS WEEK AND UPCOMING EVENTS
---
SMALL GROUPS TODAY:

Whittle/Dickinson Group: Meeting Today at the Eckstein's home. Y'all come!! We will continue praying for our Top 10, enjoy Bible Study, and Bekah is baking a ham, and mac & cheese for kids (& adults!) Please bring whatever food items you would like to share.  Open group: All Invited!  226 Flat Rock Road, Villa Rica

Mitchell/Forlaw Group: Meeting today.
COMMUNION:
We will partake in Communion today.
PRAYER CARDS
Please complete the prayer request form in the right margin of this page (bottom of page on your phone or tablet).  There are also index cards next to the bulletins on the tables in the back. Pastor Tom would like to know how he can pray for you. You may enter your request in the form on this page, put them in the offering box, or hand them to Pastor Tom.
MISSIONARY OF THE MONTH
Please be in prayer for our missionary of the month.
DATES TO REMEMBER:
SINGING TO OUR AT HOME MEMBERS :

We will be singing to our at home members after the morning  service on February the 13th.
YOUTH EVENT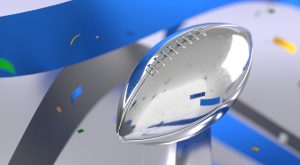 On February the 13th Pastor Tom and Beth will hosting the youth and their families to watch the Super Bowl together.
Arrive at 6pm. Food and drinks will be provided!
WIC
The ladies will start meeting the 4th Friday of  every month for lunch and fellowship. Feb. 25th at 11:30 we will meet at Chat & Choo in downtown Villa Rica, Please contact Donna with any questions.
SERVING SCHEDULE
Children's Church
January- Cliff and Debbie Dickinson
February- Beth Myers
Nursery Helpers
January 23rd – Holly Eckstein
February 13th – Ariel Whittle
February 27th – Kayla Forlaw
March 13th – Jeannie Forlaw
March 27th – Beth Myers
---
THANK YOU FOR 20 YEARS OF FAITHFUL SERVICE!
We would like to say a big thank you to John and Marva Grant for all they have done in and for our church. We will miss you both very much! 
HOUSE OF PRAYER FOR ALL NATIONS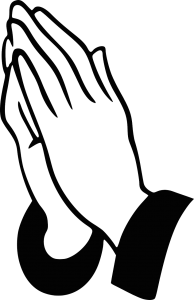 Prayer Group now meets Wednesdays via Zoom at 7 PM.
Call the church office for info.
---
---
WOMEN'S BIBLE STUDY
Wednesdays at 10am, PRECEPT BIBLE STUDY
Debbie is leading a study on the gospel of John. Please contact Debby for more info. If childcare is needed contact Jeannie.
---
Other Resources
Kingdom Outreach:  See our Missions and Outreach Page
 What is Happening this Week, this Month?  Visit our This Week page.

---
A YEAR IN TABLETALK
You are invited to join us in reading through Tabletalk devotions for the year of 2021. January's edition will be available by the offering box in the Sanctuary. You can purchase a subscription by calling 1-800-435-4343 or by visiting the Table Talk website. You can also begin a free subscription through the website.
Continue to pray and encourage one another.1 Thessalonians 5:11
Therefore encourage one another and build one another up, just as you are doing.
---
COVID protocols: The leadership recommends that everyone wear a mask in common areas when not seated for worship or Sunday school. We understand that many of us have been vaccinated, or have antibodies from getting the virus, and may not want to wear masks anymore. We would urge you to do so for any among us that are in poor health and susceptible to a severe reaction, or have a condition that does not allow them to be vaccinated. Currently the hospitals in Georgia are at capacity and we don't want to add to the strain on their resources. Current reports are that this strain of the virus may start declining soon so we are hopeful that this strong recommendation will only be in effect until the end of September.  
Philippians 2:3-4
(ESV) Do nothing from selfish ambition or conceit, but in humility count others more significant than yourselves. 4 Let each of you look not only to his own interests, but also to the interests of others. 
The Elders and Deacons of First Presbyterian Church of Villa Rica.
---
Secondary Resources for Further Study
(The Bible itself being the only Living, Infallible, Sufficient, and Authoritative rule of faith and practice.)

W.C.F Chapter 1, Of the Holy Scripture, Paragraph 1, 4 -7, 9-10
1.Although the light of nature, and the works of creation and providence do so far manifest the goodness, wisdom, and power of God, as to leave men unexcusable; yet are they not sufficient to give that knowledge of God, and of his will, which is necessary unto salvation. Therefore it pleased the Lord, at sundry times, and in divers manners, to reveal himself, and to declare that his will unto his church; and afterwards, for the better preserving and propagating of the truth, and for the more sure establishment and comfort of the church against the corruption of the flesh, and the malice of Satan and of the world, to commit the same wholly unto writing: which maketh the Holy Scripture to be most necessary; those former ways of God's revealing his will unto his people being now ceased. 4. The authority of the Holy Scripture, for which it ought to be believed, and obeyed, dependeth not upon the testimony of any man, or church; but wholly upon God (who is truth itself) the author thereof: and therefore it is to be received, because it is the Word of God. 5. We may be moved and induced by the testimony of the church to an high and reverent esteem of the Holy Scripture. And the heavenliness of the matter, the efficacy of the doctrine, the majesty of the style, the consent of all the parts, the scope of the whole (which is, to give all glory to God), the full discovery it makes of the only way of man's salvation, the many other incomparable excellencies, and the entire perfection thereof, are arguments whereby it doth abundantly evidence itself to be the Word of God: yet notwithstanding, our full persuasion and assurance of the infallible truth and divine authority thereof, is from the inward work. of the Holy Spirit bearing witness by and with the Word in our hearts 6. The whole counsel of God concerning all things necessary for his own glory, man's salvation, faith and life, is either expressly set down in Scripture, or by good and necessary consequence may be deduced from Scripture: unto which nothing at any time is to be added, whether by new revelations of the Spirit, or traditions of men. Nevertheless, we acknowledge the inward illumination of the Spirit of God to be necessary for the saving understanding of such things as are revealed in the Word: and that there are some circumstances concerning the worship of God, and government of the church, common to human actions and societies, which are to be ordered by the light of nature, and Christian prudence, according to the general rules of the Word, which are always to be observed.7. All things in Scripture are not alike plain in themselves, nor alike clear unto all: yet those things which are necessary to be known, believed, and observed for salvation, are so clearly propounded, and opened in some place of Scripture or other, that not only the learned, but the unlearned, in a due use of the ordinary means, may attain unto a sufficient understanding of them. 9. The infallible rule of interpretation of Scripture is the Scripture itself: and therefore, when there is a question about the true and full sense of any Scripture (which is not manifold, but one), it must be searched and known by other places that speak more clearly. 10. The supreme judge by which all controversies of religion are to be determined, and all decrees of councils, opinions of ancient writers, doctrines of men, and private spirits, are to be examined, and in whose sentence we are to rest, can be no other but the Holy Spirit speaking in the Scripture.
Canons Of Dort
The first main point of doctrine, divine election and reprobation

Article 1: God's Right to Condemn All People
Since all people have sinned in Adam and have come under the sentence of the curse and eternal death, God would have done no one an injustice if it had been his will to leave the entire ­human race in sin and under the curse, and to condemn them on account of their sin. As the apostle says: "The whole world is liable to the condemnation of God" (Rom. 3:19), "All have sinned and are deprived of the glory of God" (Rom. 3:23), and "The wages of sin is death" (Rom. 6:23).
Article 2: The Manifestation of God's Love
But this is how God showed his love: he sent his only begotten Son into the world, so that whoever believes in him should not perish but have eternal life (1 John 4:9; John 3:16).
Article 3: The Preaching of the Gospel
In order that people may be brought to faith, God mercifully sends messengers of this very joyful message to the people and at the time he wills. By this ministry people are called to repentance and faith in Christ crucified. For "how shall they believe in him of whom they have not heard? And how shall they hear without someone preaching? And how shall they preach unless they have been sent?" (Rom. 10:14-15).
Article 4: A Twofold Response to the Gospel
God's wrath remains on those who do not believe this gospel. But those who do accept it and embrace Jesus the Savior with a true and living faith are delivered through him from God's wrath and from destruction, and receive the gift of eternal life.
Westminster Confession of Faith
Chapter 10  of Effectual calling
1.All those whom God has predestined to life, and only those, he is pleased to effectually call at his appointed and accepted time, by his Word and Spirit, out of that state of sin and death in which they are by nature, to come to grace and salvation by Jesus Christ. In this call, he enlightens their minds spiritually, in a way effective to salvation, so that they understand the things of God. He takes away their heart of stone and gives to them a heart of flesh; he renews their wills; and by his almighty power he makes them determined to do what is good. This effectually draws them to Jesus Christ, yet in such a way that they come completely freely, being made willing by his grace.
2. This effectual call comes entirely from God's free and special grace, not from anything at all foreseen in the person, who is completely passive in it until, being made alive and renewed by the Holy Spirit, he is enabled by it to answer the call and to embrace the grace offered and conveyed in it.
Shorter Catechism Q&A 31
Q. 31. What is effectual calling?
A. Effectual calling is the work of God's Spirit, whereby, convincing us of our sin and misery, enlightening our minds in the knowledge of Christ, and renewing our wills, he doth persuade and enable us to embrace Jesus Christ, freely offered to us in the gospel.
---
---
Sunday Schedule:

Nursery Provided 1000-1200 AM



1000-1045 Bible Study for all Ages
1045-1100 Break
1100-1200 Worship (Sanctuary & Fellowship Hall), , plus online live-stream.
We thank the Lord for His faithfulness to us and for His hand of protection. Thank you for your support, encouragement and love for each other during these challenging times.
May we continue to labor together in love for the sake of the gospel and God's kingdom,
The Session
---
10:00-10:45       Adult Bible Study in the Fellowship Hall, other ages in various classrooms. (Nursery Provided)

10:45-11:00       Break
11:00-12:00       Worship (Sanctuary, plus live-stream).  Fellowship Hall live stream available for overflow and physical distancing.

Children's Church (Large Classroom)
Nursery Provided 1000 to 1200 AM
If you or your child have flu-like symptoms or a fever, please stay home and enjoy the Online Bulletin and Live-Stream.
We thank you for your prayers, for the willingness you have shown to be diligent in worship, and for your support of FPCVR.
Prayerfully, The Session