Dear First Presbyterian Church family,
Great Commission Publications, the Sunday school curriculum that we use here at First Pres, is providing free video lessons along with a pdf for the parent and for the children. The lesson taught is from the Preschool curriculum, but the hope is that the families can gather around and use this  lesson for multiple ages. Please see the below Lesson which includes the various links. At the bottom of the information is the link to previous Lessons. A new lesson will be emailed out and published here each week.  Beth Myers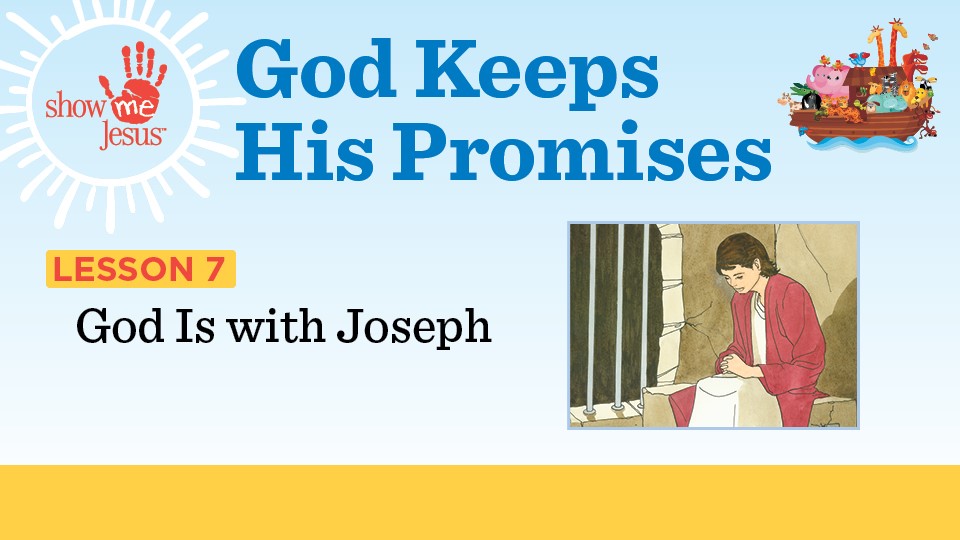 Lesson 7 of 13: God Is With Joseph

God saved Joseph's life and was with him all the time and in every place.
Parents, want MORE activities and family devotions to go along with this lesson? Click here to order a student pack to be shipped to you for all 13 lessons. (This pack is designed for preschoolers but the family ideas will work with older kids too): Student Pack More
Contact us at curriculumspecialist@gcp.org if you want the free materials or have questions!
Video teaching of the Bible Story:
Lesson 7: God Is with Joseph from Great Commission Publications on Vimeo.
Parent page (PDF) explaining the lesson focus and Scripture memory, giving parents good Bible background to go further with their kids:
Coloring Sheets and activities that families can do together:
Master Plan for the study series "Jesus is God":
Optional Additional Activities:
If you want to catch up with the previous weeks' lessons you can find them here.
Many Thanks To:
Betty Ann Snider
Children's Ministry Specialist
Great Commission Publications
ba.snider@gcp.org
(800) 695-3387