Missions & Outreach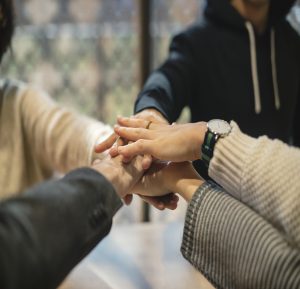 Date :
Every 2nd Thursday
The Missions and Outreach Committee meets on each second Thursday.
The Committee
Chooses the Minister/Church and the Missionary of the month for special prayer by the congregation;
Communicates with the missionaries we support and obtains prayer requests,
Recommends to the Session those missions and the amounts of support needed for monthly support, (no changes for one year: until March of 2020.)
Plans and designs Outreach efforts for the church, and trains participants,
Reviews overall Events and logistics of our normal church life seeking opportunities to encourage and assimilate visitors,
Seeks local, regional, and foreign missions and outreach opportunities for the church body, and
Serves as the focal point in the church for maintaining a missions and outreach mentality in all we do.  The M&O Committee accepts the responsibility to be the prayer, work, and thought leaders concerning Missions and Outreach in the church.
The Commitment
The committee believes that every facet of church life should be permeated with a desire to intentionally engage in missions and/outreach efforts, and continually asks the question of every church activity, "What is the Missions and/or Outreach component of this event/activity?"
The first missions and outreach effort of the church is found in Acts 1: 1 through 8.  Jesus instructed the first disciples to wait (and pray) until they had received "the promise of the Father", the Holy Spirit.  Then Jesus stated two primary facts or promises: "Acts 1:8 But you will receive power when the Holy Spirit has come upon you, and you will be my witnesses in Jerusalem and in all Judea and Samaria, and to the end of the earth." First, we are to prayerfully seek the promise of the Father –the Spirit, and then we are to expect the power of the Spirit to enable us to be productive in outreach (witnessing) and missions (to the ends of the earth).  The Missions and Outreach Committee has no programmed approach, but rather prays for the power of the Holy Spirit in all our efforts.  We pray not for 'business as usual', but for nothing less than "power" outreach and missions efforts for First Presbyterian Church of Villa Rica.  We seek to own Villa Rica, Georgia for Christ.   Come help us!
The Committee Needs
A communications team lead

to connect with our regularly supported missionaries seeking prayer requests and ways to inform the congregation of the mission's goals, plans, challenges, and results; and to keep the Missions bulletin board and website pages up to date.
A local missions team lead to seek appropriate local, long term missions projects that our congregation can plug into.

A financial team lead

to advise the Committee on known and potential financial needs regarding Missions and Outreach.

A foreign missions team lead

to assess our current missions supported, recommend new missions to support, and recommend any changes to our current monthly missions support.
Prayer for our Outreach Team Lead, Richard Ashlock, Sr., and for early implementation of power outreach opportunities that God is revealing to him.

Prayer for our Elders with Missions and Outreach responsibilities, Rev. Thomas Myers and Elder Brittain.

Prayer warriors

to engage in spiritual warfare, claiming ground for Christ and protection for those engaged in the field.
Regularly Supported Missions
Christ Gospel Ministries – Vijay Jaju  (India)
Community Mercy Needs – Diaconate (Greater Villa Rica Area)
Covenant College (Lookout Mountain, Georgia)
Equipping Leaders International – Rev. Jim Whittle (India)
Presbytery Church Plant, Riverside Community Church – Rev. Jodi Stancil  (Cartersville, Georgia)
PRC Medical, Pregnancy Resource Center (Douglasville, Georgia)
Education of Missionarys' kids – Rachel Griffin  (Albania/Prague)
Special Access Missions -Vic and Andrea
There is a job for you in Missions and Outreach. It may be one of those needs listed above, some unforeseen need, or the many behind the scenes unseen jobs that will certainly need to be accomplished.  Every task works to "Niagara Falls" powerful love down on others.  There is a place for you!  You may be the key member that makes the whole ministry work.  Come join us the next 2nd Thursday evening.